As the capital of Vietnam, Hanoi has a relatively complicated traffic system. By the end of 2019, there are about 6.9 million vehicles, of which 87% are motorcycles. Hanoi has developed and launched several proposals to enhance the efficiency of the capital's transport system with such a large volume of transportation, and has initially received positive signals. Please follow the article below for a more dimensionless and detailed view of Hanoi's traffic.
I - Transportation for getting around Hanoi
Hanoi is not only the head of Vietnam's economy-policy-society but also one of the most popular tourist cities. An ancient Hanoi with a collection of old streets bearing a bold mark of time, a peaceful Hanoi with poetic scenery every autumn, or a noisy Hanoi, with the horns beeping. For the journey to get to know this place smoothly, tourists need to remember a few important points while they are in traffic.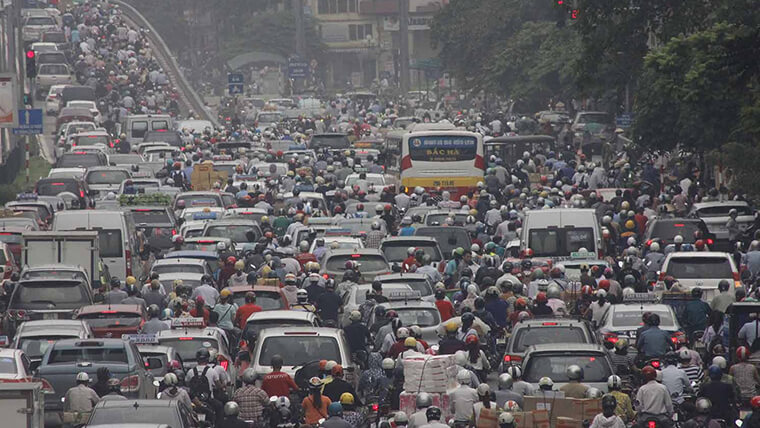 Unlike the driving regulations on the left side of Singapore, Hong Kong, Japan, or the UK, in Vietnam, you should pay attention to go on the right side of the road. If you are not careful, you will most likely get an accident or be fined, so remember this carefully.
Besides, you should also be careful not to drive a lot during traffic congestion hours, especially about 7 a.m.-9 a.m. and 5:30 a.m.-7:30 p.m hanoi traffic jams. You should not travel by motorbike or car at this time to avoid waiting for hours on the road, particularly during hot summer days.
There are also a lot of people in Hanoi who are still driving very impudently, sometimes swinging, passing red lights, and heading up the sidewalk. If handled badly, you could be in danger. Therefore, to ensure safety, you should walk around or take a bus, call a taxi, a cyclo to move. You can both enjoy the beauty of this place and ensure complete protection, particularly for those who travel to Vietnam for the first time.
1 - Hanoi buses
Not only can you visit all the streets, main roads of the capital, but the cost is also very cheap. However, when choosing a bus to travel, you need to be especially vigilant, carefully preserve your belongings, and prevent people from taking advantage of the opportunity to commit theft of property.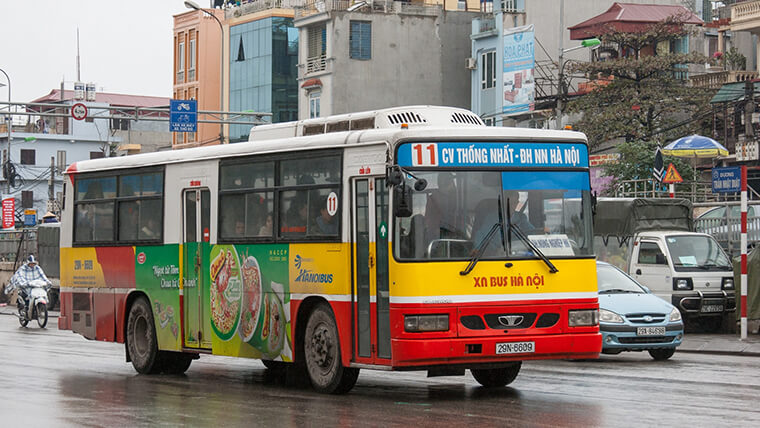 Hanoi public transport by buses has a large network and covers all major areas in the city. Currently, the bus system has approximately 127 routes, including 100 subsidized routes, 12 neighboring routes, 10 non-subsidized routes, and 2 Community Tour routes. Buses run every day from 5 am to 9 pm, including Saturday, Sunday. Car fares are very cheap, ranging from 7,000 to 9,000 VND/ticket (~$0.3 to $0.4). You can freely go anywhere in the city at an incredibly low cost.
Tips: to be able to use the Hanoi bus even when you first arrive here is to use the bus tracking website. The website supports English, will help you get full enough information about all bus routes in Hanoi, and suggest suitable bus routes for your schedule.
In Hanoi bus routes, there are two high-quality bus routes, route of bus 68 and route of bus 86 Hanoi, which go to Noi Bai airport. Route 68 has a roadmap for Me Linh Plaza Ha Dong - Noi Bai Airport. The ticket price is 40,000 VND/person (~ $1.7). Each line is 30 minutes apart. Line 78 has route Noi Bai airport - Hanoi station. The ticket price is 30,000 VND/person (~ $1.3). The interval for each trip is from 25-30 minutes.
In addition to bus service of Hanoi public transport, you can also choose to travel by double-decker bus service to visit the city, including route 1 is Hanoi City Tour & route 2 is Thang Long - Hanoi City Tour. The double decker bus route is different, but the starting and ending points are the same at Hoan Kiem Lake area.
The bus passes through famous landmarks of Hanoi such as Hoang Thanh Thang Long, Vietnam Military History Museum, Tran Quoc Pagoda, Quan Thanh Temple, Van Mieu, President Mausoleum, Hoa Lo Prison, and the City Opera House. At each point, the car will have a convenient multilingual system with automatic introductory notes: Vietnamese, English, French, Chinese,... to help visitors better understand that place. This bus routes Hanoi depart from 9 am and ends at 17h, each trip 30 minutes apart.
- Line 1 has 4 different types of tickets. Ticket price 2 hours: 196,000 VND/person (~ $8.4). 4-hour ticket price: 300,000 VND/person (~ $13). Ticket price 24 hours: 450,000 VND/person (~ $20). Ticket price 48 hours: 650,000 VND/person (~ $28). Contact 0911938282.
- Line 2 has 3 different types of tickets. Ticket price 4 hours: 219,000 VND/person (~ $9.5). Ticket price 24 hours: 329,000 VND/person. Ticket price 48 hours: 479,000 VND/person. Contact booking tour at 1900.55.88.65.
2 - Motorbike rental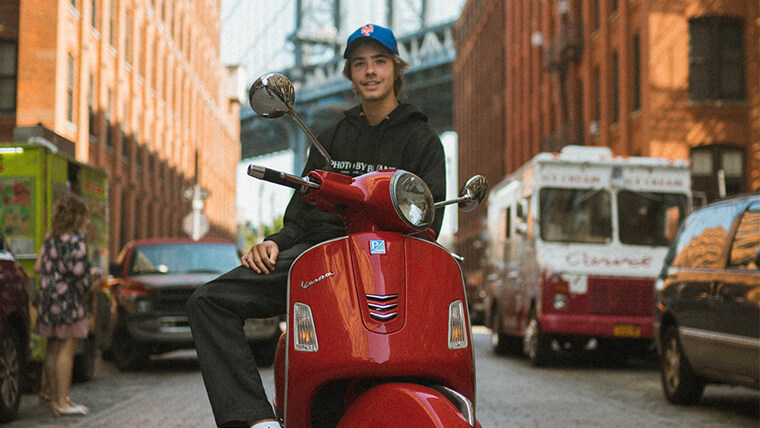 Mentioning the main transportation in Hanoi Vietnam is a big shortage without the moving waves of thousands of motorbikes on the roads. Motorbike rental service in Hanoi is very developed. To rent a motorbike, you need a passport and some cash to pay the motorbike rental and a deposit ranging from 2 million to 7 million VND (~ $83 - $304) depending on the type of motorbike choice.
The owners will refund you, in the case when you return the motorbike and there is no problem with the motorbike.
Note: you need to check the mirrors, lights, front brake, rear brake, tire to ensure safety when getting around by using this Hanoi transport service.
Some reputable motorbike rental addresses are:
- Motogo motorbike rental service - No. 1 Trang Tien, Hoan Kiem or 63 Nguyen Kha Trac, Cau Giay with rents ranging from 100,000 VND - 500,000 (~ $4.3 - $21.7) depending on vehicle type and number date of hire.
- Motorbike rental service 13535 Hanoi - No. 5/139 Quang Trung, Hoan Kiem with rent from 130,000 VND/day (~ $5.6) depending on vehicle type. It offers instant delivery at Noi Bai airport for a fee of 200,000 VND.
If riding a motorbike for the first time in Vietnam, you should pay attention to walking in the correct lane, do not go on the sidewalk, do not travel on the pedestrian lanes. Besides, you also need to look for signs prohibiting turns, priority roads, or one-way streets, particularly in the Old Quarter and Ba Dinh Districts. [Read more...]
3 - Taxis in Hanoi
Taxis are a very popular means of Hanoi transport service chosen by many foreign tourists for its convenience. Here are some reputable taxi companies in Hanoi:
- Taxi Mai Linh - Hotline for booking: 024.39.72.58.88
- Taxi Tourist - Hotline for booking: 024.562.4616
- Taxi Group - Hotline for booking: 1900.54.54.67
- Taxi Noi Bai - Hotline for booking: 0243.886.8888
- Taxi Thang Long - Hotline for booking: 024.793.0138
Note: Using this transportation in Hanoi, tourists must pay careful attention to the drivers taking a detour or taking advantage of tourists who are not acquainted with Vietnamese currencies. To limit this situation, visitors can preview the route on google maps and monitor progress, plan money with small denominations (20k, 50k, 100k) and remain calm while paying to avoid mistakes. It is between types of currencies.
Also, you can refer to the use of taxi apps which is very popular in Vietnam in general such as Grab, Bee, and Gojek. You can easily check the fare, the distance traveled as well as the driver's information. All information about the location and route is publicly available and you can follow it closely, thus minimizing the risks for you. [Read more...]
4 - Cyclos in Hanoi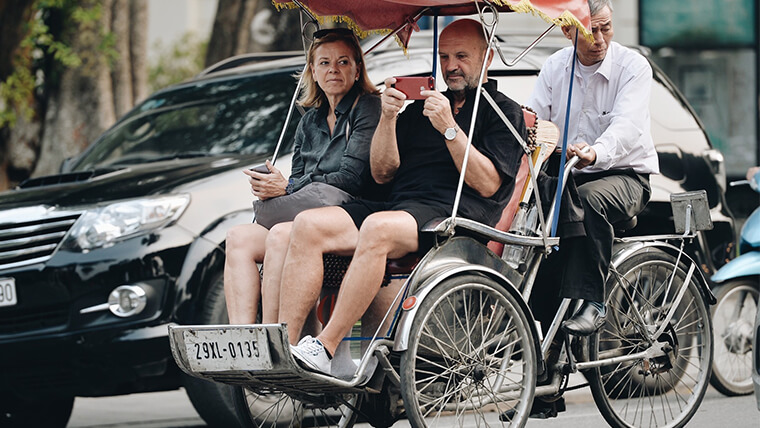 The ticket price for a cyclo ride around Hoan Kiem Lake is 200,000 VND / car (~ $ 8.6). Each vehicle can accommodate 1 adult and 1 child.
Schedule:
Route 1 includes old streets: Yen Phu - Cua Bac - Nguyen Tri Phuong - Hanoi Old City.
Route 2: Yen Phu - Tran Nhat Duat - Tran Quang Khai - Le Phung Hieu - Ngo Quyen - Trang Tien - Dinh Tien Hoang - Le Thai To - Hang Khay - Dinh Tien Hoang - Hang Dau - Cau Go - Tran Quang Khai
It is a very unforgettable feeling to sit on a cyclo, passing through ancient moss-covered old streets, breathing the fresh air of the capital early in the morning. You can find cyclo rentals in locations around the Sword Lake area like Hoan Kiem Fountain, Hang Dao Lane, Hang Ngang, etc. Cyclo drivers also have simple English that will make it easy to find the one you want.
II - Hanoi transport for getting out of the city
1 - Train
Hanoi Railway Station (Hang Co Station)
Address: 20 Le Duan Street, Van Mieu Ward, Dong Da District.
Online booking website: https://dsvn.vn/#/
Hotline: 02473.023.023
The train is one of the most common types of transportation in Vietnam, with a large number of passengers traveling every day. You may choose this traditional way to travel to other locations in Vietnam that are also very interesting and memorable. Hanoi Railway Station, also known as Hang Co Station, has been used since 1902 and has undergone several upgrades.
There are 4 main railway lines including the North-South railway, Hanoi - Lao Cai railway, Hanoi - Quan Trieu railway, Hanoi - Dong Dang railway, Hanoi - Hai Phong railway. Tourists will consider their destination to choose the most suitable route.
2 - Airplane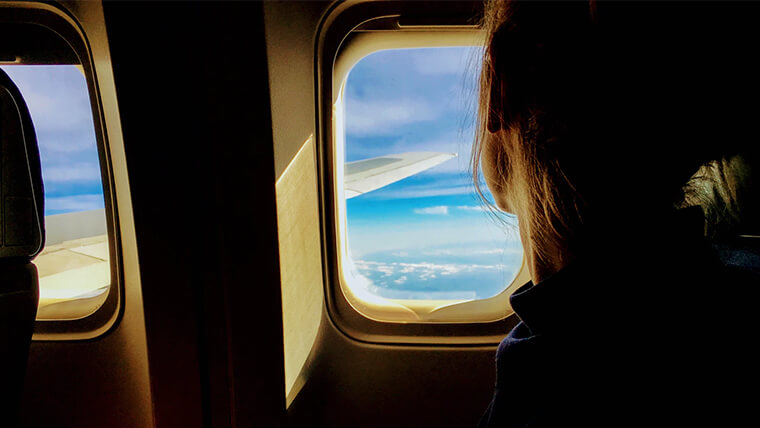 This is the most important kind of transportation in Hanoi connecting this city to other destinations in and out of Vietnam, Noi Bai Airport is the largest international airport in the North, located in Hanoi. Noi Bai Airport is in the Soc Son district, about 27km from the center of the capital of Hanoi. This is the main operating place for the largest airlines in Vietnam, such as Vietnam Airlines, Pacific Airlines, VietJet Air, Bamboo Airways,... Visitors will go from Noi Bai airport to most of the major towns above with very fair fares across the S-shaped region.
In addition, there is also a dedicated helicopter service at Gia Lam airport with a capacity of 7 people from Hanoi to Halong Bay. The service began in August 2008. The 2-way trip fee is USD 650 / person. The fare is 420 USD / person if you travel one way. Visitors can contact the Northern Service Flight Company directly at (84-4) 38271535/38772496 or the ticket office at 182 Truong Chinh, phone number: (84-4) 38523451 to book tickets.
3 - Coach or long way bus
Hanoi city bus and intercity bus systems are currently very big, meeting the demand for travel of up to tens of thousands of people every day. The bus stations in Hanoi are flexibly assigned, situated at the gateway to Hanoi, making the link between the provinces simpler and more convenient. Till now, Hanoi has five major intercity bus stations in service, including My Dinh, Giap Bat, Yen Nghia, Gia Lam, Nuoc Ngam.
- My Dinh bus station is located at 20 Pham Hung, My Dinh, Tu Liem, Hanoi. Here, visitors can take the bus to the northern provinces - North Central and some Southern provinces.
- Giap Bat bus station is located at Km6, Giai Phong street, Hoang Mai district, Hanoi. This bus station specializes in bus service to the provinces in Eastern and Southern Hanoi.
- Nuoc Ngam Bus Station is located on Km8, Giai Phong Street, Hoang Mai District, Hanoi. Transferring services from Hanoi to Vietnam's southern provinces.
- Gia Lam Bus Station is located at 9 Ngo Gia Kham Road, Long Bien, Hanoi. If you want to go to the provinces in the East, Northeast of Hanoi
- Yen Nghia Bus Station is situated on Tran Phu Street, Ha Dong. This is a bus station specializing routes from Hanoi to Hoa Binh, Ninh Binh, Thai Binh,...
Small tips when participating in this kind of public transport in Hanoi Vietnam is for getting the best comfort and experience, you can use van services, limousines to get around. The advantages of these vehicles is that the price is moderate, of excellent quality, the number of passengers in the car is limited, only around 8-10 people. Not only that, but the car also has a versatile shuttle service, which is very convenient for travelers. If you don't want to ride on a packed vehicle, this is going to be the best option.
Above is the most general information on public transportation in Hanoi. While transport services and facilities are not as advanced as developed countries, it is confident that they will still meet the needs of travel and provide you with numerous interesting experiences.