Accommodation in Vietnam is so diverse with a wide range of types such as hotel, resort, hostel, homestay, motel,... The beach resorts & retreats, luxury hotels or nice hostels in big cities, unique homestays in tourist attractions,... are the most popular places to stay in Vietnam.
The best Vietnam accommodation system consists of hotels, apartments and resorts, motels, and homestays classified in several levels from 5-star, high-class to best-budget.
You can conduct a booking through:
- Contact directly via website, email & phone number.
- Book via famous booking websites: booking.com, agoda.com, and traveloka.com
- Book via Vietnam travel agencies, companies, and tour operators.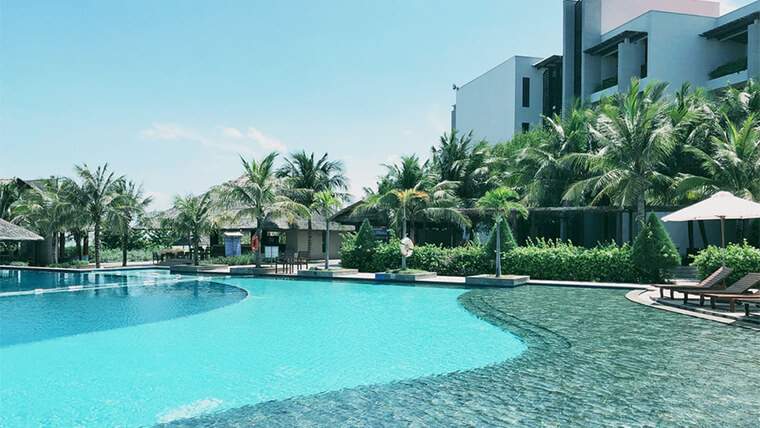 Source: Quentin Dang
I - Hotel accommodation in Vietnam
Hotels are the most popular type of accommodation in Vietnam that you can easily find anywhere. There is a wide range of hotels ranging from cheap to luxury.
Some popular types of hotels:
- Five-star and luxury hotels Vietnam accommodation: Big cities such as Hanoi, Ho Chi Minh City, Da Nang, Nha Trang, Phu Quoc island,.. are the best places to find a high-end hotel. The hotels are fully equipped with modern amenities, facilities, and high-end services. The room rate in one night costs $100.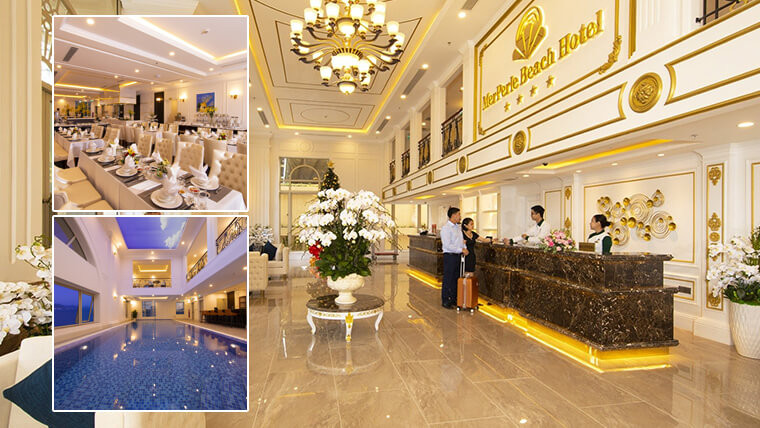 Source: Merperle
- Cheap hotels: This is one of the best cheap accommodation in Vietnam that is loved by solo travelers. The room rate per night costs about $10 to $20.
- Beach hotels: Beach hotels in Vietnam are a great choice when traveling to the beaches and islands.
II - Resorts - luxury accommodation in Vietnam

Source: Mytour
Resorts, the best choice when choosing a place for relaxing and enjoying all the high-end services like spa & massages, playing golf or tennis. tour & travel experience, private beach, and have a chance to explore more about Vietnamese culture and history.
The high-class beach resorts are the best beach accommodation in Vietnam for leisure travelers. Top places for a beach vacation are Phu Quoc island, Da Nang, Con Dao Island, Phan Thiet, Nha Trang.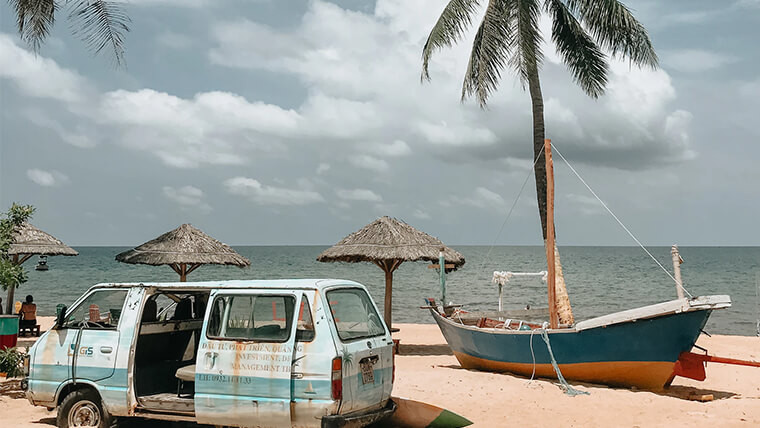 Source: Tony Pham
III - Homestays in Vietnam
Homestay is a nice and unique accommodation in Vietnam that is highly recommended for backpackers and solo travelers. The homestays are equipped with basic facilities and services. A nice room with a fan or air-conditioner, bathroom with shower, hair-dryer, kettle, and towel are the main facilities offered by homestays in Vietnam.
Another popular point for tourists is that homestays in Vietnam have extremely reasonable prices, if not "cheap" compared to other tourist countries, only from 150,000 VND per night ($6.5). Staying at a homestay is a great chance to experience more about local culture and lifestyle.
IV - Hostels - top accommodation in Vietnam for backpackers
A cheap and fun place to stay when traveling in Vietnam. At the hostels, tourists are offered a clean bed, shower, private luggage storage locker, and a big entertaining area. The bar and restaurant are the most bustling area for gathering and connecting.
Hostels in Vietnam offer a rate of about 150,000 per night ($6.5).
V - Apartment for rent accommodation in Vietnam

Source: Le Phu
Apartment for rent is the top choice for expats, who want to stay in Vietnam for a long time. In Hanoi, you can find lots of good apartments for rent in Tay Ho or Hoan Kiem districts. In Ho Chi Minh City, District 2 and District 1 are the best places to stay.
Apartment for rent in Vietnam rates from $200 per month.
This is a brief guide to types of accommodation in Vietnam. Hope it helps!