I - How many airports in Hanoi Vietnam?
In Hanoi, there used to be 4 airports including Noi Bai International Airport, Gia Lam Airport, Hoa Lac Airport and Bach Mai Airport, of which three first one have been operating and the last one - Bach Mai Airport stopped working now.
II - List of airports in Hanoi in detail
1 - Noi Bai International Airport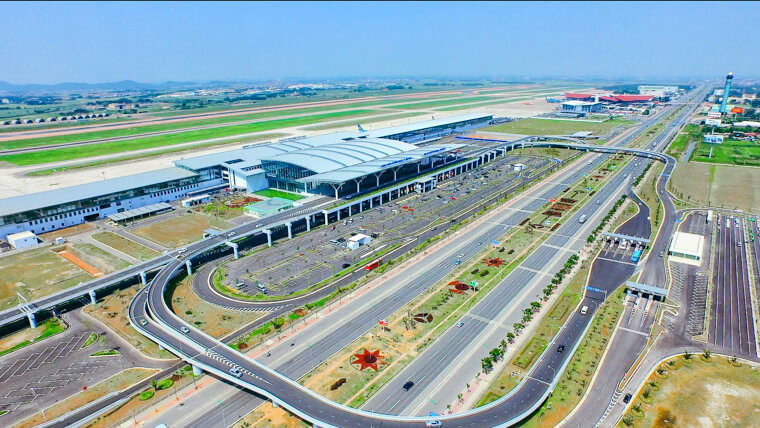 Noi Bai airport - Source: vietnamairport.vn
Noi Bai International Airport is the second largest airport in Vietnam and the largest one in Northern Vietnam. This is the most popular choice for international tourists who want to take direct flights to Hanoi. There are a number of Vietnamese airlines such as Vietnam Airlines, VietJet Air, Bamboo Airways, Jetstar Pacific and more than 40 international airlines operating from and to this airport in Hanoi such as Aeroflot, AirAsia, Bangkok Airways, Cathay Pacific, EVA Air, Emirates, Qatar Airways, Thai Lion Air, Turkish Airlines, etc. There are also flights to Halong Bay by seaplane in about 45 minutes, operated by Hai Au Aviation.
- Location: Phu Minh Commune, Soc Son district, about 25km from Hanoi city center
- Hanoi airport code: IATA code: HAN & ICAO code: VVNB
- Evisa is acceptable
- Hotline: 1900636535
- Website: https://www.vietnamairport.vn/noibaiairport
2 - Gia Lam Airport - one of 4 airports in Hanoi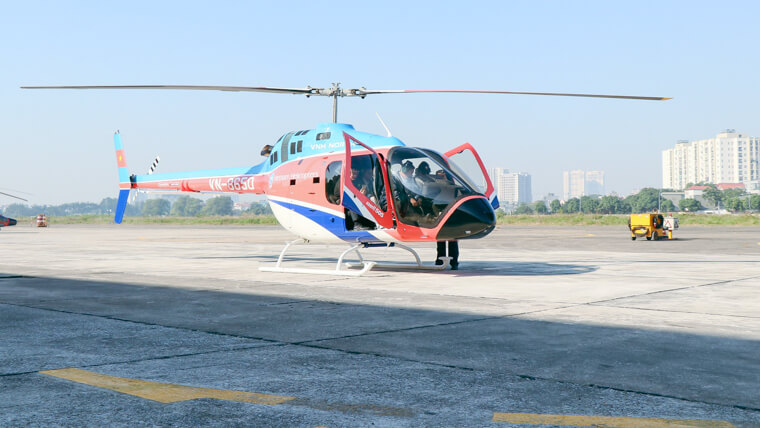 Gia Lam heliport - Source: taubay.vn
Gia Lam Heliport used to be the main airport in Hanoi but later was replaced by Noi Bai International Airport. It is a military heliport, under the management of Vietnam's Air Force and Air Defense Force. Apart from flight training, Gia Lam heliport management also launched the Song Hong Heli tour service, the service to fly sightseeing popular tourist attractions in Hanoi such as the Red River, Long Bien Bridge, Bat Trang Pottery Village, Co Loa Citadel,...
- Location: Nguyen Van Linh Street, Gia Thuy Ward, Long Bien District, about 10km to the Northeast of Hanoi City Center
3 - Hoa Lac Airport
As one of the airports in Hanoi, Hoa Lac Airport or Hoa Lac Base is only served for military activities similar to Gia Lam Heliport. Hoa Lac Airport features three runaways, each of which is about 2,200m long. This was also the place for parade rehearsal for the celebrations of the 1000th anniversary of Thang Long - Hanoi.
- Location: Thach Hoa Commune, Thach That District, Hanoi, about 40km to the West of Hanoi city center.
Here is the list of the airports in Hanoi which would be beneficial for you when traveling to or from Hanoi. For more information, please visit the article of Noi Bai International Airport on our website Local Travel Idea.