May in Vietnam is a transitional month between spring and summer in Vietnam. The temperature slightly increases due to the heat waves, and the amount of rain remains at low rainfall. So, this time is still nice for traveling in Vietnam. May is also the peak season for domestic tourism in Vietnam. The beaches and islands are Vietnam's favorite places to visit.
I - What is the weather in Vietnam in May like?
The average temperature is about 27.4°C with a high number of sunshine hours, the average rainfall is about 182 mm/month, while the humidity ranges from 70-80% In short, the weather in May is quite pleasant for outside activities.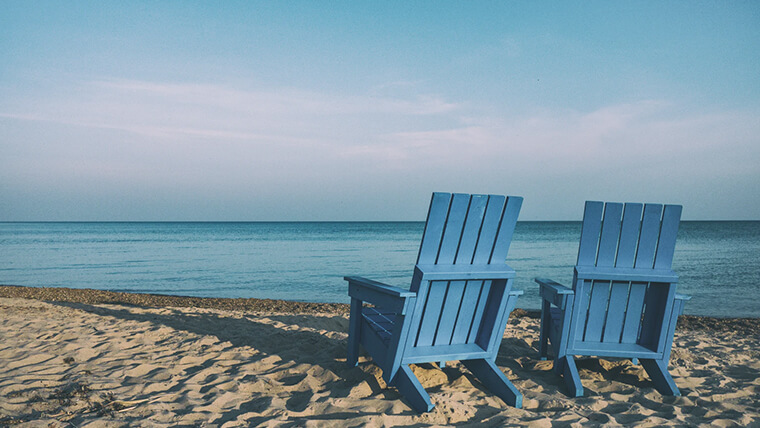 North Vietnam in May: May is the middle of summer in Northern Vietnam
- Temperature: 26.8°C
- Rainfall: 182.3mm / month
- Humidity: 80%
The Central: May is the end of the dry season in Central Vietnam. The Foehn winds flowing from Laos caused the severe dry weather to the northern central area & the temperature in this area can rise up to 35°C.
- Temperature: 27.6°C
- Rainfall: 63mm
- Humidity: over 75%
Visiting Vietnam in May, the southern central provinces such as Nha Trang, Hue are more comfortable than the northern central area.
The South: May is also the end of the dry season in the South.
- Temperature: 28.3°C
- Rainfall: 66.5mm
- Humidity: over 70%
Note:
- If you are wondering about packing for Vietnam in May, bear in mind that almost all regions of the country are in the dry season, so, do not miss packing sunscreen, an umbrella and comfortable sandals or sneakers.
- The beaches and islands are the most crowded places in summer months. On the weekends or long holidays such as the national off-work on April 30 (Vietnam Reunification day) & May 1 (International Labor day), almost all hotels in Vietnam are overloaded and all the popular destinations are full of tourists.
II - Where to go & what to do in Vietnam in May?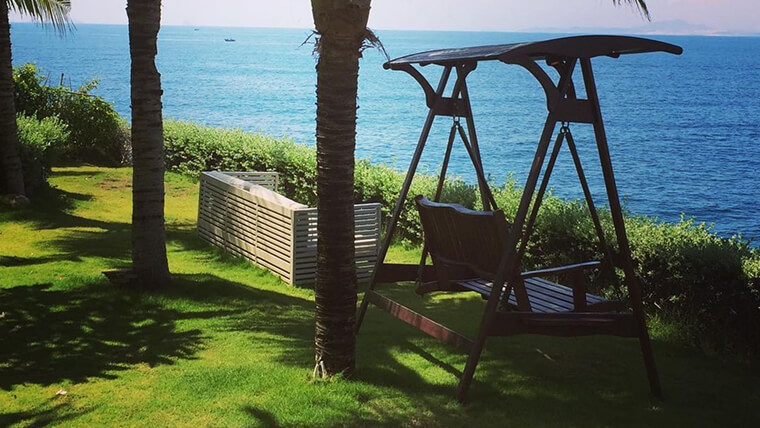 Nha Trang beach - Source: Dac Duy
1 - Halong Bay
This UNESCO heritage site is a must see destination in Vietnam. The stunning bay attracts lots of tourists with its majestic beauty of the limestone mountain & cave system, calm & clean bay with thousands of boats & cruises. Halong Bay is a paradise for sea tourism offering countless things to do such as night squid fishing, kayaking, exploring pristine islands or fishing villages.
- Tempt: 27°C
2 - Nha Trang Beach - the best beaches in Vietnam in May
Nha Trang is a gorgeous city filled with many stunning beaches and islands, such as Doc Let Beach, Tre Island, Yen Island,... This is highly recommended for those who want to capture the full beauty of the sea, freely experience activities such as diving, surfing, beach sports, as well as enjoy fresh seafood dishes.
- Tempt: 28.4°C
- Rainfall: 70mm
3 - Mu Cang Chai rice terraces
One of the best things to do in Vietnam in May is taking a trip to mountainous villages in the north region at which you can immerse in the cool fresh air and to capture the stunning scene of water pouring over the rice terraces. The rice terraces in May in Mu Cang Chai look like majestic mirrors reflecting the blue sky. It is an interesting experience when you have a chance to see and join the locals with farming activities such as plowing, hoeing and rice planting.
4 - An Giang - top best places in May in Vietnam
Visiting An Giang in May is an ideal chance to experience some cultural activities. An Giang is a great destination to experience some of the biggest festivals such as Chol Chnam Thmay (New Year's Eve) festival of Khmer people from April 13-14 in the lunar calendar; and Ba Chua Xu Temple festival from April 23-27 in the lunar calendar. You can immerse in the festival vibe and learn more about the culture and beliefs of the Khmer people in Vietnam.
5 - Vung Tau city
So where to go in Vietnam in May? Vung Tau city is one of the most ideal destinations. Being known as one of the most famous attractions of South Vietnam, this city possesses fresh cool air, beautiful beaches, a number of delicious dishes from seafood, and attractive cultural tourist sites that offer you many new experiences.
In addition, you can also consider experiencing cultural festivals, visiting and exploring the national park or wildlife sanctuary in Vietnam. Regardless of the experience you choose, you should prepare yourself for sun-proof clothing, sunscreen ... to protect your health properly and ensure an enjoyable trip. In general, travelling to Vietnam in May is the ideal time for islands and beaches tourism.