When they describe Dalat City, Vietnamese people often resort to fancy adjectives like romantics, profound, gentle, tranquil,... That somehow depicts a faint image of this city. In general, this city features an elegance shaped by several incredible details, suitable for those who have got enough with the hustle and bustle of the urban areas, those with sensitive souls and newly-wed couples.
Where is Dalat Vietnam located?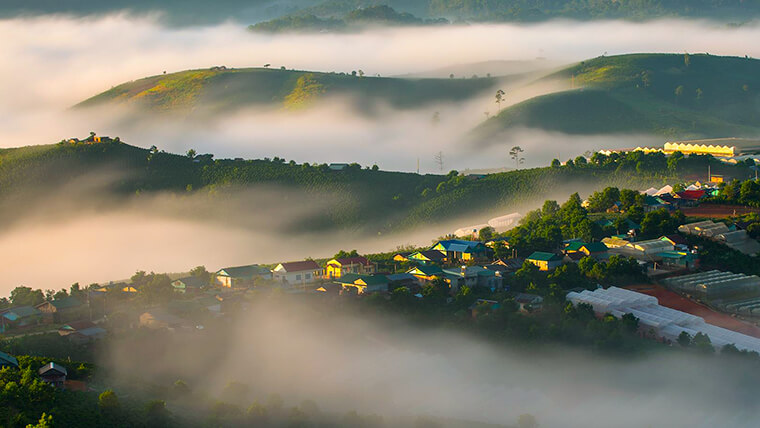 Resort in Dalat - Source: Internet
Dalat City in Vietnam is one of the two important cities in Lam Dong Province. The city is located on Langbiang Plateau (or Lam Vien Plateau) with an altitude of over 1,500m above sea level. Some famous destinations surrounding this city are Nha Trang City (130km), Phan Rang - Thap Cham City (100km), Mui Ne Cape (150km), Dak Lak Province (210km),...
Some facts about Dalat Vietnam that may interest you:
- There are no traffic lights on the streets: this is the only city in Vietnam without traffic lights, due to the steep terrain not suitable for stopping and waiting for traffic lights.
- Almost no air conditioning: the city has a cool year-round climate, the average temperature is from 15 to 18°C, and in the summer the highest temperature is from 29°C to 30°C. People hardly need air conditioning.
- Dalat City has the largest maple leaf forest in Vietnam with an area of ​​up to 5 hectares, being the home to 2000 maple trees, along with 20000 custom pens, 500 cherry trees, over 2000 snow Shan tea trees, and many kinds of flowers, and other rare herbs.
- This city is considered the tourist city with the most homestays. Homestays in Dalat have a unique design, are close to nature, and are fully equipped with amenities and services.
Note: Contact for an emergency:
- Hotline for tourists: 1900 1067
- Hotline for city police: 0263 3822032 – 0263 3822468 – 0263 3823475
When is the best time to visit Dalat Vietnam?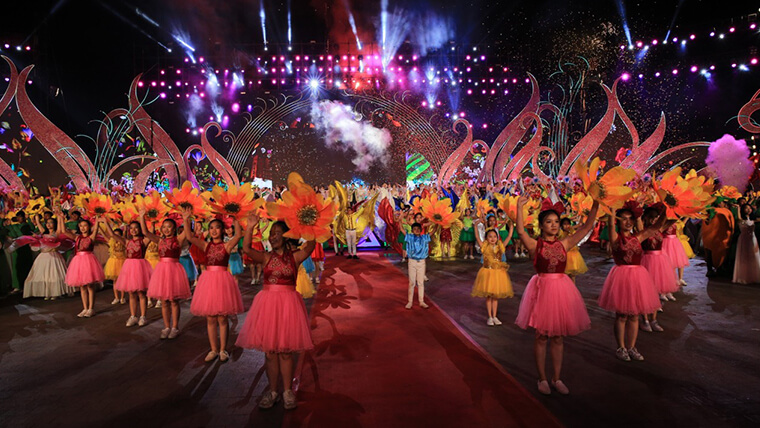 The annual flower festival - Source: mia
There are 2 distinct seasons here: dry season and rainy season.
- Dry season (November - March): cool weather with a little rain and nice temperature, (daytime temperature: 25°C, nighttime temperature: 12°C).
- Rainy season (April - October): The rainy season lasts from April to October: The rainy season here usually lasts for more than 6 months with long and heavy rains. According to our Dalat travel guide, the city has 160 rainy days in a year with 1,768 mm of rainfall, most concentrated in July, September, and October due to the strong activity of the southwest monsoon.
The best time to come here is considered from November to June. At this time, the weather is dry and nice for almost all tourist activities. This is also the season when flowers bloom all over the city.
The tourism potential of Dalat Vietnam
The unique Dalat Crazy House - Source: Dulichdoson
Surrounded by lush forests, pine hills, fresh lakes, and majestic waterfalls, this city is home to a number of tranquil sceneries and attractions. Some of the most outstanding ones can be mentioned as:
- Freshwater lakes: Xuan Huong Lake, Tuyen Lam Lake, Than Tho Lake,...
- Majestic waterfalls: Bao Dai Waterfall, Cam Ly Waterfall, Prenn Waterfall, Datanla Waterfall, Cambri Waterfall,...
- The mountains & valleys in Dalat City in Vietnam are also worth visiting with several prominent names such as Elephant Mountain, Lang Biang Mountain, Love Valley,...
- Beautiful villages: Cu Lan Village, Ga Village (Chicken Village),...
- Gardens & farms: Hiep Luc Strawberry Garden, Biofresh Strawberry Garden, Strawberry Garden 88,...
- Impressive constructions: The 3 Bao Dai Palaces, Linh Phuoc Pagoda, Truc Lam Zen Monastery, Dalat Crazy House, Dalat Night Market, Lam Vien Square, Linh Son Pagoda,...
How to travel to Dalat Vietnam?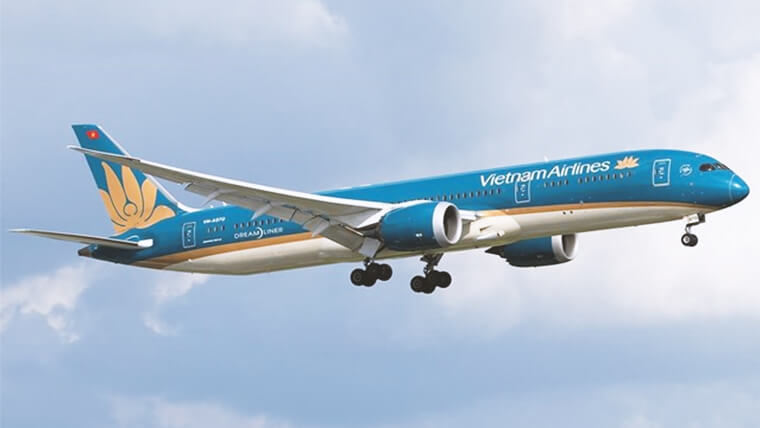 Source: CTV/Vietnam+
The city's facilities and infrastructures are decently invested, hence transportation is judged as convenient for tourists, even foreigners.
Airport
- Nearest airport: Lien Khuong Airport
- Location: Lien Nghia Town, Duc Trong District, Lam Dong Province - 28 km south of the city center
- ICAO code: VVDL
- IATA code: DLI
Bus stations
- Provincial Bus Station Of Dalat City: No.01 To Hien Thanh Street, Ward 3
- No. 05 Lu Gia Bus Station: No.05 Lu Gia Street, Ward 9
Everyday, there are a bundle of buses from Nha Trang, Hanoi, Ho Chi Minh city, Danang, Hue,... stopping at both stations.
Train Station
In this city exists a train station built by the French in 1932. Currently, it is put into service with quite a number of short routes crossing some main tourist spots to promote the tourism of this city. And of course, it receives no trains from other localities in Vietnam.
The above are all useful information related to tourism in Dalat Vietnam that will definitely help you have a smooth and fun trip. Book a ticket, carry a backpack, and come here to enjoy relaxation and comfort right away.