Known as the oldest capital city of Vietnam, Hanoi has lots of interesting things to offer tourists coming for sightseeing and culture exploring. February in Hanoi witnesses the transition of seasons from winter to spring. Sudden drizzles can appear more than about 12 days/month raising the humidity, so the trees start to sprout the first young shoots to welcome spring. Sometimes, there are still a few days with a severe cold.
I - What is the weather in Hanoi in February like?
1 - Temperature in Hanoi in February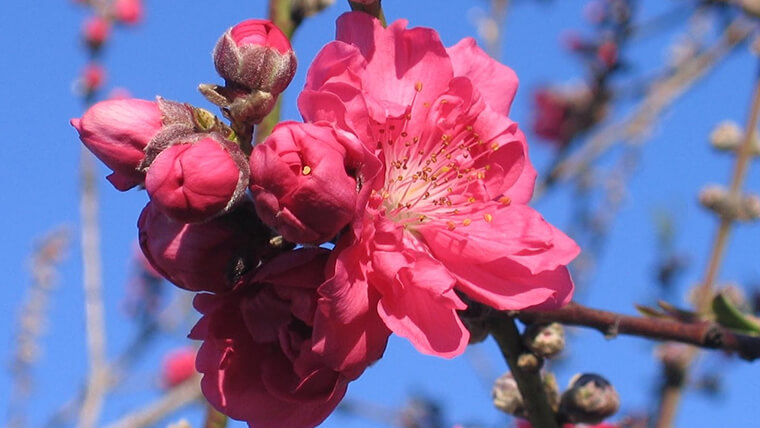 Peach blossom - Source: Spiderum
Compared to January, Hanoi is warmer in February with the temperature fluctuating from 15°C to 22°C. The weather is quite cold and a bit wet, but not much effect on outdoor travel activities.
2 - Rainfall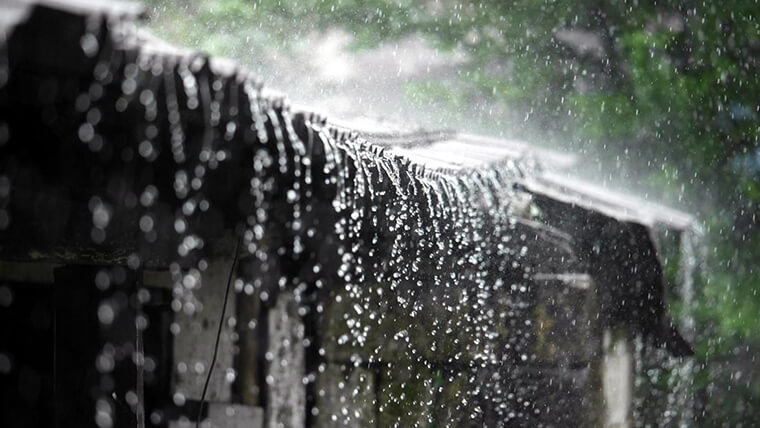 Rain in Hanoi - Source: Vnexpress
The amount of rain in Hanoi in February is about 47mm. The rainfall is quite low but the weather is nearly wet and cold almost the month due to the frequent drizzles. You should prepare an umbrella or a light raincoat when going out.
3 - Humidity
The air humidity in February in Hanoi is over 70%. This is a nice time for sightseeing and admiring the stunning beauty of spring in Hanoi. The flower villages such as Nhat Tan peach blossom village, Tay Tuu flower village are highly recommended to tourists.
II - Top #3 things to do in Hanoi in February
1 - Experiencing Hanoians' Tet Holiday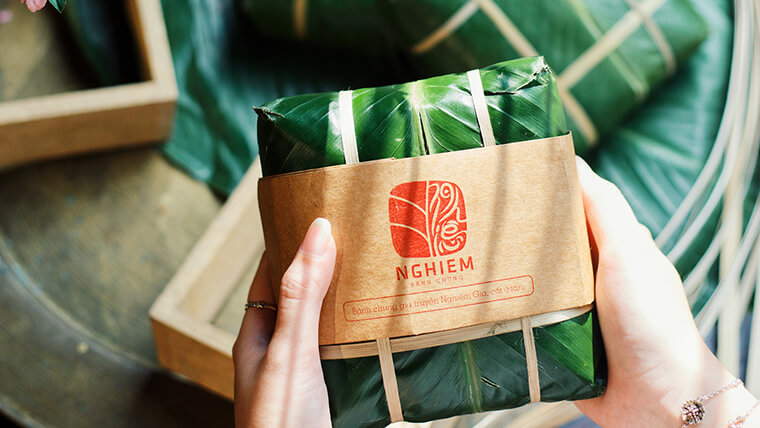 Making Banh Chung - Source: Tran Ngoc
February is one of the most special months to Vietnamese because most of the Vietnamese Lunar new year is in February. People from all over Vietnam welcome Tet as the biggest family gathering occasion out of the year. Strolling around the busy streets in Hanoi, you can feel the hurry & happy vibe for welcoming the new year. So what to do in Hanoi in February to experience the Tet vibe? Here are some great ideas:
- Participating in the New Year's welcoming activities with the Hanoians such as participating in outdoor music & folk games and watching fireworks performances. Ideal places are Hoan Kiem Lake, West Lake, Dong Kinh Nghia Thuc Square,...
- Experiencing community activities: wrapping Chung cake (typical traditional dish in Lunar New Year's Eve in Vietnam), taking photos with Ao Dai (Vietnamese traditional dress), enjoying the typical Hanoi Tet's feast, asking for Vietnamese calligraphy for the new year,...
- Visiting Hanoi in February, you should not miss some of the sacred temples and pagodas such as Tran Quoc Pagoda, Quan Thanh Temple, Ngoc Son Temple,...
- Shopping at the local markets such as Dong Xuan Market, Long Bien Night Market, Quang Ba Flower Night Market,...
Note: During the first three days of the Vietnamese Lunar New Year, many of the accommodations and restaurants in Hanoi are temporarily closed. The public bus also stops operating on the 1st day of Tet.
2 - Admiring blooming peach blossom in Hanoi in February
Having some branches of peach blossoms at home during the Tet Holiday is a tradition of Vietnamese families in the North Region. Traveling to Hanoi this time, you can see the pink peach blossom trees filling the bustling streets. For admiring and taking more pictures of peach blossom gardens in Hanoi, you can visit the Nhat Tan Peach Blossom Garden. This 50-hectare famous peach blossom garden is located in alley 264, Au Co Street, Dong Village, Tay Ho District, Hanoi (Entrance fee: $3.5/person)
3 - Visiting cultural & religious attractions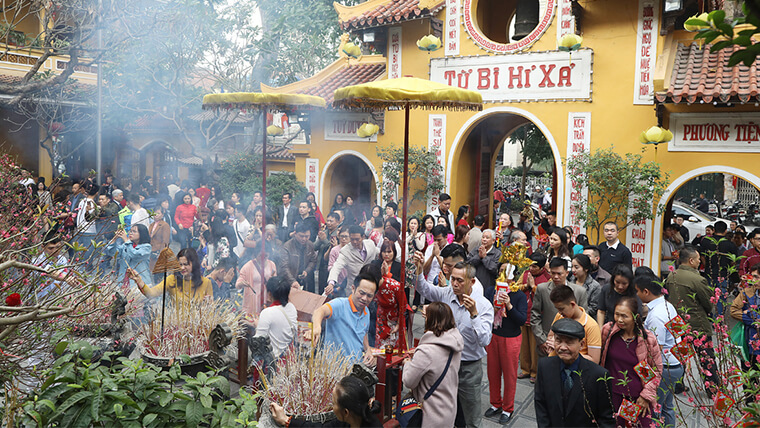 Visiting to the pagoda - Source: Vnexpress
This is one of the most interesting things to do in Hanoi in February. Hanoi's charms come from the harmonious combination of ancient & modern features. The capital city with over a thousand-year has retained lots of cultural-religious monuments reflecting a long-standing culture. The top places to visit are pagodas and temples, and the best time to experience the cultural practices & beliefs of Vietnamese is on the Lunar New Year Holiday. Hanoians often visit these places and pray for a peaceful, prosperous new year, as well as a peaceful nation.
Visiting Hanoi in February, you should pay a visit to the following places for an insight into locals' culture & beliefs:
- Tran Quoc Pagoda: Thanh Nien Street, Yen Phu Ward, Tay Ho District, Hanoi
- Ngoc Son Temple: Dinh Tien Hoang Street, Hang Trong ward, Hoan Kiem District, Hanoi
- Quan Thanh Temple: Thanh Nien Street, Quan Thanh Ward, Ba Dinh District, Hanoi
- Ha Pagoda: No.86, Chua Ha Street, Dich Vong Ward, Cau Giay District, Hanoi
February is not only one of the special months for Vietnamese but also the best time for travelers to explore more about traditional Vietnamese culture, especially the activities - festivals associated with the Lunar New Year. Hopefully, from the information about Hanoi in February above, you will have a memorable trip to the capital of Vietnam.