Located in the hot humid tropical climate zone, Hanoi weather is characterized by 4 distinct seasons: spring, summer, autumn, and winter. Each month has different weather characteristics; however, Hanoi is a great city to travel to and explore at any time.
I - Climate and weather of Hanoi
1 - Spring - the best time to visit Hanoi to experience cultural events
Hanoi's spring lasts 3 months, from January to March (according to the Vietnamese Lunar calendar). In spring, Hanoi's temperature ranges from 17℃ to 24℃, the humidity is typically from 65% to 97% with rain occasionally, and fog in the early morning. Therefore, if coming to Hanoi within this time, travelers should prepare suitable clothes and umbrellas.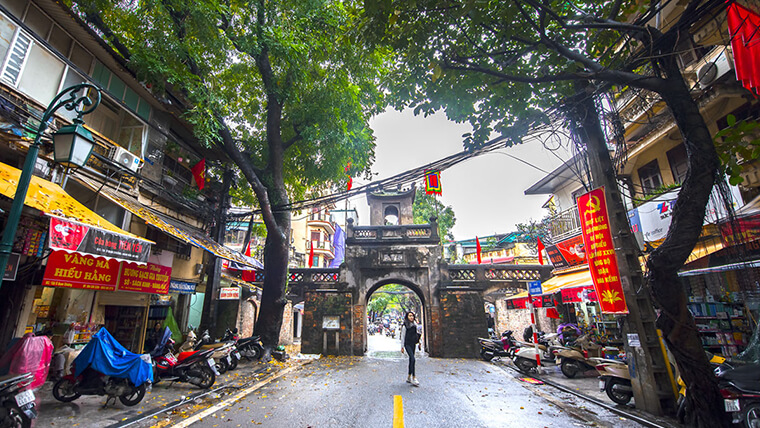 The best time of year to visit Hanoi - Source: Trung Nguyen
2 - Summer
Summer falls in the time between the fourth and sixth months of the year (April - June). The average temperature is approximately 29.2℃, sometimes reaching a peak of 40℃ at mid-day. The air humidity ranges from 80 to 85% and the average rainfall is 1800mm. When visiting Hanoi in this season, visitors should bring favorable clothes (for hot and humid weather), hats, along with sunscreens.
3 - Autumn - the best time to visit Hanoi Vietnam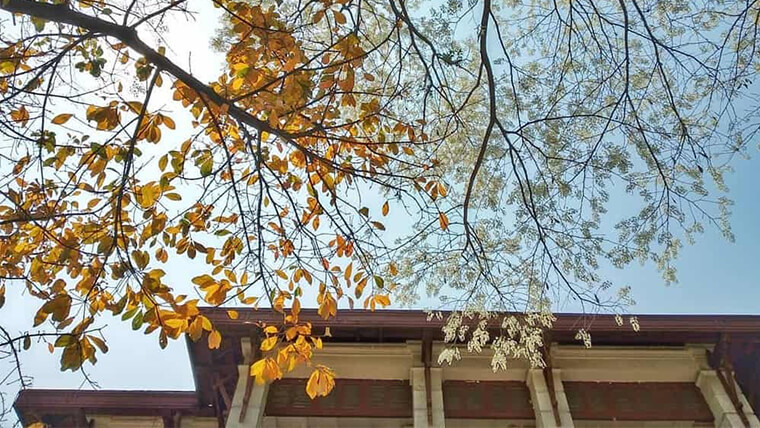 Source: Traveloka
In the Lunar calendar, the three months from July to September are considered the autumn season of Hanoi. The average temperature is neither too high nor too low, ranging from 21-34℃ with an average humidity of about 79%. The average rainfall is only 20-40mm per day and sometimes, within a day, the rain suddenly comes and goes in a few minutes.
4 - Winter
When is best time to visit Hanoi for a food experience, winter is a recommended time to travel? The last three months of the year are the winter season in Hanoi, the Capital. Due to the influence of the dry and cold Northeast monsoon, Hanoi's winter is extremely cold with the temperature ranging from 19 to 26℃, sometimes dropping to very low below 10℃. In addition, Hanoi sometimes has showers and scattered thunderstorms, in which there is a possibility of tornadoes, whirlwinds, and strong winds.
II - When is the best time to visit Hanoi Vietnam?
In general, with the cool temperature and ideal climate conditions, autumn is probably the most wonderful time to explore the city. You can travel anywhere, anytime without worrying about the risk of bad weather, bringing the most relaxed, easeful, and comfortable feeling.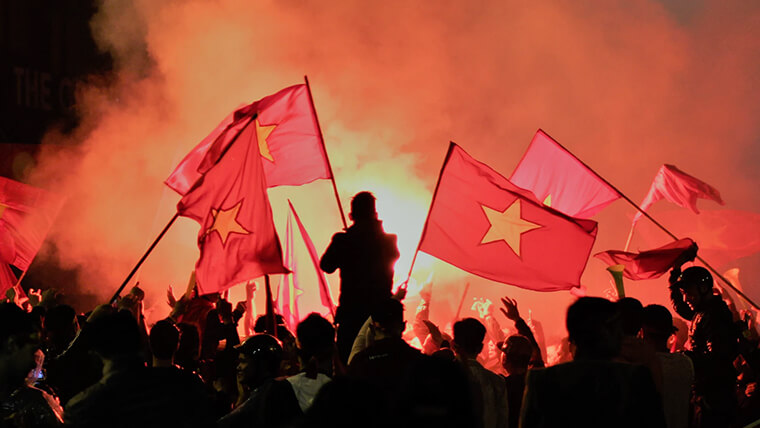 The best time of the year to visit Hanoi - Source: Vu M. Khuee
You will get to see an image of ancient Hanoi or visit some places, cultural and historical relics of this thousand-year-old capital. Furthermore, you can experience one of the most important festivals of Vietnam, the Mid-Autumn Festival, and enjoy some Hanoi specialties that are only available in fall like Moon Cake.
If you are interested in food tourism, or simply enjoy new cuisines, winter is the best time to visit Hanoi. The end of the year is already bustling with Christmas, New Year parties... but these days are even more special in the capital. This is the "returning" time of hot dishes only available in winter, like a traditional ritual of every Hanoian. There is nothing better than walking the streets of Hanoi's Old Quarter and eating some hot grilled corn, or dropping at a sidewalk eatery and buying a bowl of pho, Duc cake, or even fried Chung cake.
Meanwhile, the best time to travel to Hanoi to enjoy traditional activities is spring, because this is the festival season not only in Hanoi but throughout Vietnam. Several festivals are organized in the Hanoi area such as: Hai Ba Trung Temple Festival (Me Linh district), Co Loa Festival (Co Loa commune, Dong Anh district), Giong Temple Festival (Soc Son district), Huong Pagoda Festival (My Duc district) and many more. Spring is also considered the most lively season because of the pristine colors of flowers, saplings, and tender shoots, together with warm weather.
On the other hand, even though Hanoi's nightlife in the summer has a lot of hustle and bustle, this is not the best time to travel to Hanoi Vietnam. It is the hottest season and also has the most precipitation, which may make you uncomfortable and tired when visiting during this time of the year. Even more serious, you could get sunstroke, which would obviously interrupt your holiday as well as have negative effects on your health.
In conclusion, depending on your favorite season, it is possible to visit Hanoi all year round. However, the best time to visit Hanoi is from January to April and July to September respectively when Hanoi shows its most alluring beauty in spring and autumn.
FAQs:
1 - What is the best time to visit Hanoi weather wise?
Autumn - December(from August to December): the dry and cold weather is the ideal time for going sightseeing
Late spring to early summer (from April to May): cool weather and pleasant temperature - nice time for experiencing cultural events.
2 - When is the best month to visit Hanoi Vietnam?
April and September are the best months to travel to Vietnam.