January in Hanoi is the last month, and the temperature drops quite deeply due to the influence of the northeast monsoon (from Central Asia and mainland China spreading into Vietnam). This creates prolonged severe cold periods. The temperature gap between day and night is about 6°C, the coldest time is from midnight to early morning, accompanied by dense fog & piercing wind.
I - What is the weather in Hanoi in January?
1 - Humidity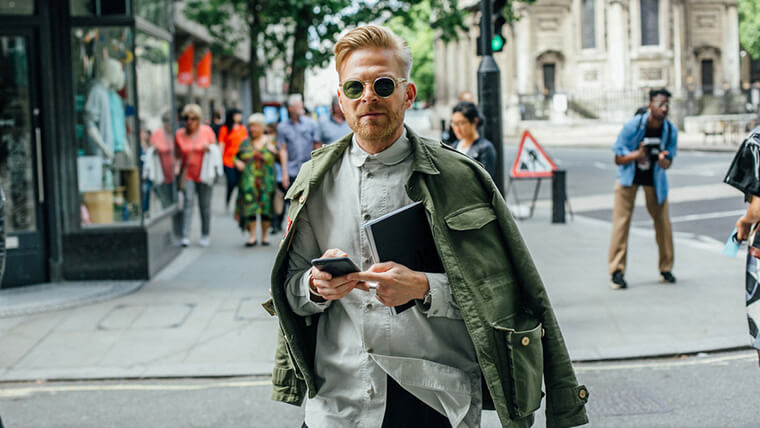 Source: Elleman
Due to the influence of the dry & cold northeasterly wind, the humidity is always less than 70%. The arid climate created by low humidity & dry winter wind lead to the increase of air pollution. Visiting Hanoi in January, remember to wear a mask, pack some moisturizers, and to drink more water.
2 - Precipitation
The drizzle comes sometimes with a little amount of rain. The rainfall in Hanoi in January is about 28mm.
3 - Average temperature in Hanoi in January
The average temperature in Hanoi this time fluctuates between 14.3 - 19.7°C, and sometimes it drops to 10°C (average annual temperature is about 23.6°C). This is a nice time to visit historical-cultural monuments and have some Hanoi food tours.
In general, the climate in Hanoi this time is quite nice. Traveling to Hanoi and the northern region in Vietnam this month, you should take a light jacket, shoes to keep warm.
II - #3 best things to do in Hanoi in January
1 - Experiencing the Tet preparation of the Hanoians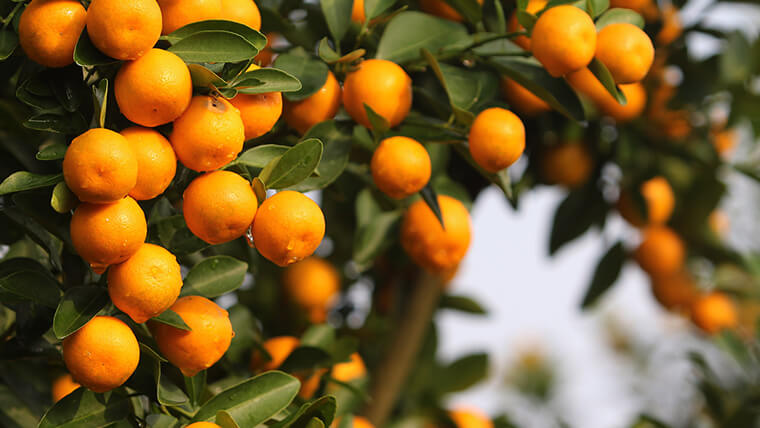 Kumquat trees are very popular in Tet - Source: VnExpress
January is the pre-Tet holiday month in Vietnam and in Hanoi as well. Visiting Hanoi you can see lots of interesting things on sale for Tet's decoration. Every street is brightened by red and yellow colors of items and flowers. New year welcoming atmosphere and commercial activities make Hanoi much more vibrant and bustling.
Visiting Hanoi in January, you can also see the streets more beautifully decorated with shimmering lights combined with the image of red and yellow flags, fresh flowers,... making a vibrant Tet's atmosphere everywhere. Hanoians often spend lots of time shopping and preparing for the Tet holiday. Here below are top things to do of Hanoians in the Tet preparation:
- Taking home a red peach blossom, kumquat tree, pottery products, food and new clothes, and home decor-items. In Hanoi in January, Dong Xuan Market, Hang Ma Street, Phung Khoang Market,... are always crowded with people selling - buying from early morning.
- On December 23th of the lunar calendar, local people often clear the kitchen and release a goldfish (carp) to worship the Gods of Kitchen. It is believed that the Gods of Kitchen (Mr.Cong and Mr.Tao) would fly on the carp back to heaven to report all things happening in the owner's house to the God of heaven.
2 - Top things to do in Hanoi in January: Strolling around Hanoi Old Quarter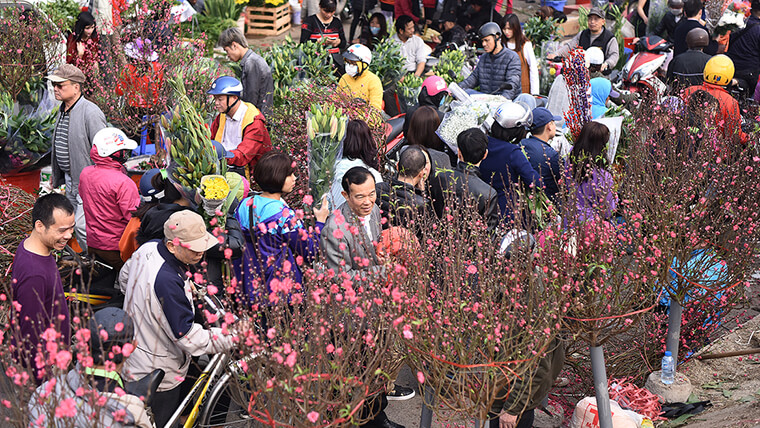 A flower market in Hanoi - Source: Vnexpress
To those who want to immerse in the cheerful atmosphere of traditional Vietnamese New Year and discover traditional cultural beauties, Hanoi Old Quarter is definitely a must-visit place.
Hang Luoc Flower Market (a unique hundred-year market that opens once a year for 2 weeks before Tet holiday) is a nice place for admiring a wide range of Tet's flowers and plants such as peach blossom, kumquat tree, colorful flowers. Hang Ma Street which is famous for its delightful color with Tet's decorated items is the most impressive space to explore. Stretching along those streets in Hanoi in January are mostly the red color of lanterns, home decorated things, and flowers,… which are believed to bring luck, health, and happiness for a new year.
Being known as one of the largest markets in Hanoi, at the pre-Tet time, Dong Xuan Market located in the will be fully filled with bright red decor items such as lanterns, bonsai hangers, red envelopes, toys, etc.
3 - Visiting Hanoi West Lake
When visiting Hanoi in January, you should not miss taking a walk around the West Lake for sightseeing, enjoying crunchy & flavorful shrimp cakes - a specialty of local people here, or immersing in the cool fresh air. You should not miss visiting Van Nien Pagoda, Quan Thanh Temple and Tran Quoc Pagoda for enhancing your experience about local culture.
There will be lots of interesting cultural experiences when visiting Hanoi in January and exploring Vietnamese Lunar New Year atmosphere. Have a nice trip!