I - Traditional grocery stores in Vietnam
In Vietnam, according to Nielsen' statistics & data, the main trading channels belong to traditional business models with 1.4 million privately owned grocery stores & 9000 markets, which account for 75% in the market share of the Vietnam' retail market.
Based on the traditional business method, traditional Vietnamese grocery stores are often privately owned, operating in the form of individual households without applying many technological and technical features in management of sale and purchase activities.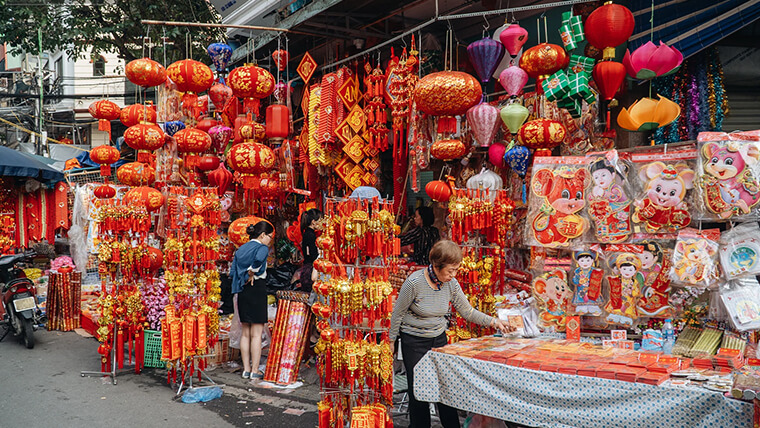 Source: Kenh14
Traditional Vietnam stores are established with a view to utilizing family living space for business purposes, operating with individual resources at low cost, so that the prices are quite unstable. Shopping in grocery stores has been a popular habit of the Vietnamese thanks to the reasonable price, variety of choices and convenient location. Shoppers do not need to park their vehicles or waste a lot of time to reach the store just to buy their desired items. They even can conduct simple purchases with small quantities such as a pack of cigarettes in flash time.
II - Modern grocery stores in Vietnam
In the context of globalization, to meet the shopping demand and modern consumption habits, a modern store model with convenience store chains, large & mini supermarkets or department stores have appeared, creating a vibrant retail trade market in Vietnam.
Traveling to Vietnam, tourists can find it so easily and conveniently in looking for suitable places for shopping. Here are some representatives of the most popular modern stores.
1 - Convenience stores in Vietnam
The Vietnamese retail store system is vibrant and diverse due to competition from a wide range of convenience store brands, including foreign-invested and domestic stores. As of 2019, there are more than 3,000 convenience stores across Vietnam.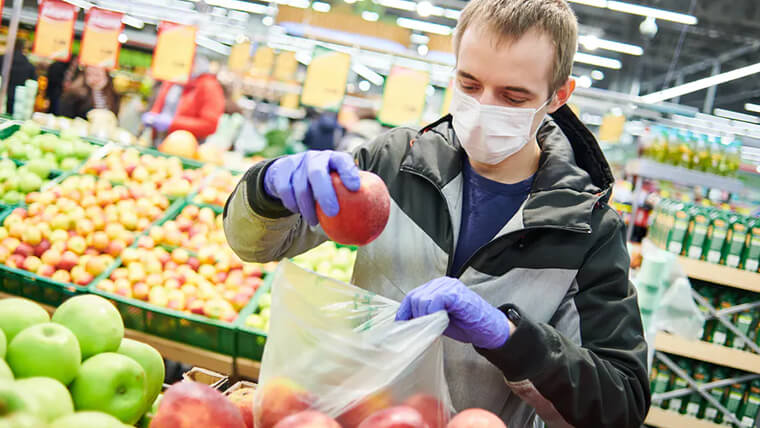 Source: Dmitry Kalinovsky
Some famous convenience store brands in Vietnam:
- Convenience stores with foreign investment capital such as 7- Eleven, Circle K, Ministop, Family mart, B's mart, GS 25, Cheers, Speed ​​L….
- Domestic convenience stores system: Vinmart+, Co.op Food, Co.op smile, Bach Hoa Xanh, Satra Food.
The features that makes these Vietnam convenience stores stand out is that:
- Good location: most of the convenience store chains are set up in residential areas with high density or surrounded by schools, hospitals, offices, etc. The concentration of these stores ảe high in the big cities such as Ha Noi, Sai Gon, Da Nang. There are streets only a few hundred meters away with one point of sale.
- Opening time: the biggest competitive advantage of this model is its operation time. All convenience stores open 24 hours a day for food and beverage service.
- Wide range of choices: Despite the limited business space, products at convenience stores in Vietnam are quite plentiful, meeting daily needs from fresh and frozen foods to personal items. In particular, foreign brand stores such as Circle K, 7-Eleven, GS25 provide a lot of foreign products, which is great for international tourists.
- Technology application: The processes of scanning product codes, checking the price and printing bills are all done in the blink of an eye. Some stores even support door-to-door delivery.
2 - Supermarkets & department stores in Vietnam
The major shopping malls and supermarkets in Vietnam are: AEON Mall, Big C, Co.opmart, Mega Market, Lotte Mart, EMart, Vincom,...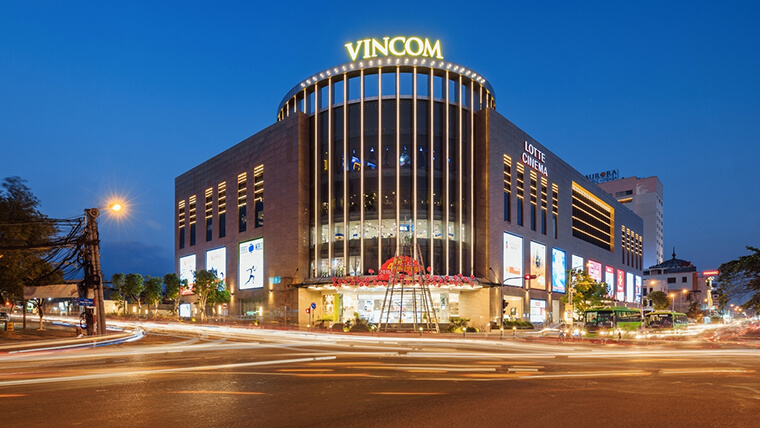 Source: Hdchdc
The advantages of supermarkets and department stores are:
- Spacious, cool and clean shopping space
- Diversification of products (especially imported goods) thanks to transparent origin due to strict inspection and diversification of services (entertainment activities)
- Price available on the item, no haggling needed.
3 - Store chains of famous brands
For Vietnam clothing stores you can find them at the famous shopping malls. Most popular shopping malls and stores in Vietnam are Vincom mega mall, Vincom center, Vincom plaza at which you can find lots of things to buy such as clothing or food and technological devices and products.
Top clothing brands you can look for:
International fashion brand: Adidas, Zara, H&M, Hugo Boss, Uniqlo…
Local fashion brand: Việt tiến, May 10, An Phước, Juno,...
Regarding electronic devices, some retail stores can be named such as: FPT shop, thegioididong.com, Viettel store. You can find any items from top-notch brands like Apple, Samsung, Xiaomi, LG.
The official apple store in Vietnam has not been available in Viet Nam yet but there are some authorized agents as the official distributor of electronic devices such as: FPT shop, thegioididong.com, Viettel store with a wide range of service: retailing, guarantee (for some products based on its policy), maintenance. Some trustworthy maintenance addresses are as follow:
In Ha Noi:
- No.4 Yet Kieu street, Hoan Kiem District, Ha Noi City
- No.109 Mai Hac De street, Bui Thi Xuan Ward, Hai Ba Trung District
In Ho Chi Minh City:
- No.32 Cach Mang Thang Tam street, Ward 6, District 3, Ho Chi Minh City
- At 3rd floor, No.82 Le Thi Hong Gam street, Nguyen Thai Binh Ward, District 1, Ho Chi Minh City
In Da Nang:
- No.38 Le Dinh Ly street, Thac Gian Ward, Thanh Khe District, Da Nang City
4 - Online store in Vietnam
Modern consumption culture through online shopping has been increasingly growing in Vietnam. Shoppers can sit still and order all items they need including essentials to luxury stuff with one smartphone connected with the internet.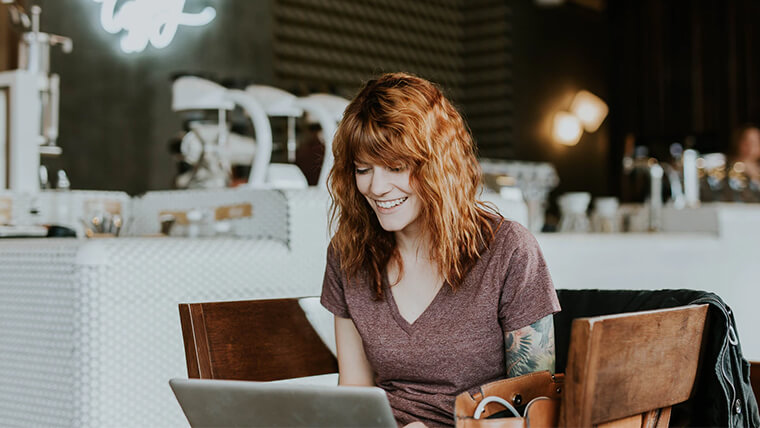 Source: Brooke Cagle
Some well-known e-commerce platforms can be named as: Lazada.vn, Shopee.vn, Tiki.vn. Exploring the cuisine.now.vn, food.grab.com; gojek.com.
It can be seen that shopping activities along with the Vietnam grocery stores have advanced quite diversely in both forms of business thanks to the application of digital technology in business activities. This gives visitors a great, simple but equally new experience when shopping in Vietnam. Hopefully with our sharing, visitors can easily find and buy essentials when traveling to Vietnam.