Covering an area of 77,700 km2, the terrain in the South of Vietnam is quite flat and fertile thanks to alluvial deposition from the rivers of Dong Nai and Mekong. This region includes 17 provinces from Binh Phuoc province down to the south and 2 cities: Ho Chi Minh City and Can Tho city. The cities and provinces of South Vietnam include:
- In the Southeast (5 provinces & 1 city): Binh Phuoc, Binh Duong, Dong Nai, Tay Ninh, Ba Ria-Vung Tau & Ho Chi Minh City
- In the Southwest - also known as the Mekong Delta (12 provinces & 1 city): Long An, Dong Thap, Tien Giang, An Giang, Ben Tre, Vinh Long, Tra Vinh, Hau Giang, Kien Giang, Soc Trang, Bac Lieu, Ca Mau and Can Tho city.
I - How is the weather in Southern Vietnam?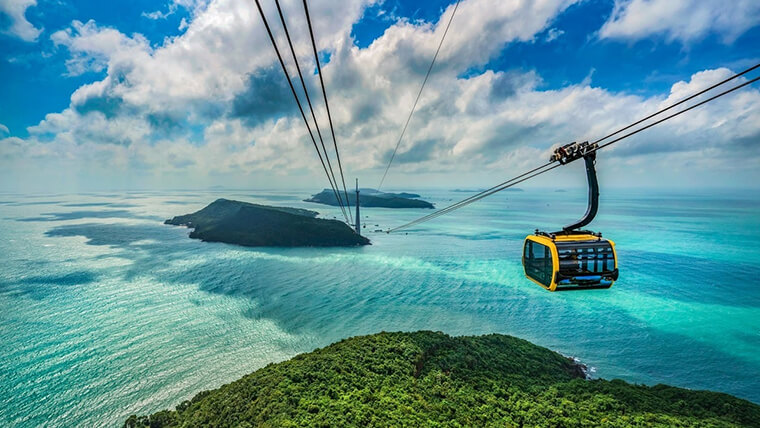 Phu Quoc island - Source: Shutterstock
Located totally in the tropical and sub-equatorial climate zơne, the weather here is characterized by 2 distinctive seasons: the rainy and the dry season. It is undeniable that the weather here is quite extreme with the rainy season lasting for 6 months continuously and the sunny season lasting for the next 6 months. There are many marshes and reeds with mosquitoes, extremely poisonous snakes, and unpredictable dangers.
The best time to visit Southern Vietnam is in the dry season - from December to April. The pleasant weather in the dry season certainly makes your trip more convenient and nice.
- Rainy season (from May to December): rainfall accounts for 80% total yearly rainfall.
- Dry season (from December to April): low rainfall can lead to the severe water shortage
- The average temperature: 25 - 27°C
- The average rainfall: 1500 - 2000mm
- The average humidity: 80 - 82%.
II - The best cities & beaches in Southern Vietnam
A great landscape is one of the most crucial reasons that pull you to decide to visit here besides awesome foods and amazing people.
1 - Ho Chi Minh City
Ho Chi Minh city (also called Saigon) is the heart of the South. This city is the center of economy, finance and services. Young, dynamic, creative, and bustling are the best words to describe the vibe and lifestyle of the city.
Top places to visit in Ho Chi Minh City include Notre-Dame Cathedral Basilica of Saigon, The tunnels of Cu Chi, Ben Thanh Market, Bui Vien street... This city is also the street food paradise at which you can sample a thousand incredible dishes from many cuisines. Ho Chi Minh city is really one of the best cities in Southern Vietnam.
2 - Con Dao Island
Con Dao island - Source: Vietravel
Con Dao - a big offshore archipelago belonging to Ba Ria-Vung Tau province, is one of the most pristine and nice destinations in Southern Vietnam. The island is famous for its unspoiled beaches, lush national park, nice islets and one of the most famous historical sites in Vietnam - the Con Dao prison & Hang Duong cemetery.
3 - Phu Quoc island - a place for the best beaches in Southern Vietnam
Phu Quoc island is the biggest island in Vietnam, which is home to countless islands and long white sandy beaches. Along with a wide range of luxury resorts and hotels, amusement parks and entertaining services make this island the best place to visit and relax. The topmost fascinating attractions in Phu Quoc island are Dai beach, Phu Quoc national park, Phu Quoc prison, Ham Ninh fishing village,...
4 - The Mekong Delta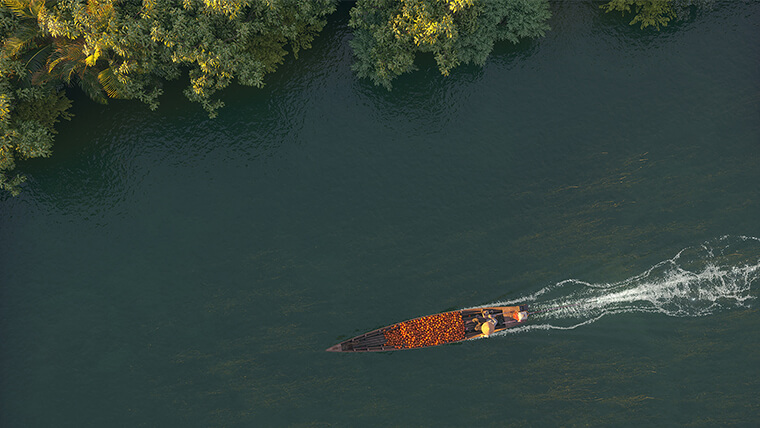 The Mekong Delta from a distance - Source: Vadim Yurinov
The Mekong Delta region is one of the best of Southern Vietnam. It consists of 13 provinces & cities, including Can Tho city and 12 other provinces of An Giang, Dong Thap, Long An, Tien Giang, Vinh Long, Ben Tre, Tra Vinh, Soc Trang, Hau Giang, Bac Lieu, Ca Mau, and Kien Giang. This area has an extreme attractiveness inspired by its unique culture formed by the rivers and canals system. The best floating markets in Vietnam such as Cai Rang floating market, Cai Be floating market, lush orchards, and unique cuisine are the best things to explore here.
III - Good to know
1 - Transportation in Southern Vietnam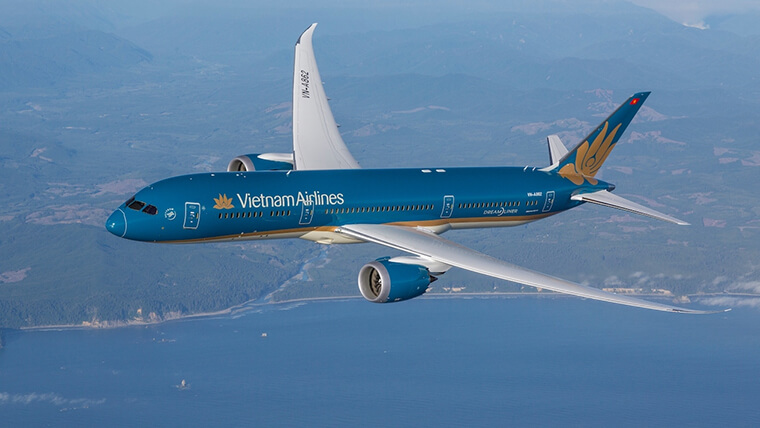 Source: Spirit.vietnamairlines
Airports
There are many airports in this region, including:
- Tan Son Nhat international airport in Ho Chi Minh city
- Can Tho airport in Can Tho city
- Con Dao airport in Con Dao island
- Phu Quoc international airport in Phu Quoc island
- Phu Cat airport in Quy Nhon province
Train stations
- Saigon railway station in Ho Chi Minh city is the most important train station in South Vietnam.
- National and provincial roads are the main way to transfer and travel around in this region.
Waterway
In the Mekong delta, boats are a typical & popular means of transportation due to a large number of rivers & canals as well as a serious flooding season.
2 - How was Southern Vietnam formed?
In the past, this region was a part of the Kingdom of Funan - the first kingdom formed in Southeast Asia (existing from the first century to the 6th century AD). By 550 onward Lord Nguyen expanded his power to the South and the Khmer ruled this region. Since losing their country, the Funan people have become a continental nation, losing their maritime capabilities.
At present, the Khmer recognize the Funan dynasties as their ancestors and as a part of Khmer history. According to the Nguyen Dynasty's history, the South of Vietnam was almost covered by desert and only a few Khmer groups lived here. Therefore, after 4,000 years of setting their fingerprint in the South, the Vietnamese have had many types of blood mixed with the ancient Vietnamese, Chinese, Cham, Malaysian, and Cambodia,...
3 - Is South Vietnam a country?
This place was once a country in the 20th century. However, after the Ho Chi Minh campaign ended victoriously in favor of the Viet Minh, South region, Central region and Northern region were officially unified into Vietnam.
The landscape of Southern Vietnam is featured mainly by plains, rivers, and coasts. The peaceful and stunning sceneries, friendly & kind people and great food are waiting to be discovered. Let's with Vietnamtrips explore this promising region!