Hanoi enters the student's summer vacation in June, while it is also in the middle of the summer, so that rainfall and temperature are also rising. In general, high temperatures are suitable for outdoor activities and leisure tourism. However, you need to take action to avoid sunlight and overcome the negative effects of UV radiation.
I - Overview of Hanoi weather in June
1 - Temperature
The average daily Hanoi temperature in June is 28.9oC - 5oC higher than the annual average temperature (23.6oC). The daily temperature range is about 7oC, the average high temperature is 32.9oC and the average low temperature is 26.1oC. The highest temperature in the day is usually around noon (11:30 - 13:00) or early afternoon (13:00 - 14:00) daily; the lowest temperature is usually morning or late at night.
Therefore, you should actively arrange travel time and schedule; it is best to choose indoor experience activities when it is extremely sunny at midday and early afternoon. Also, if you have to go out during this time, you should use sunscreen and a hat to protect yourself from sunburn, heatstroke,...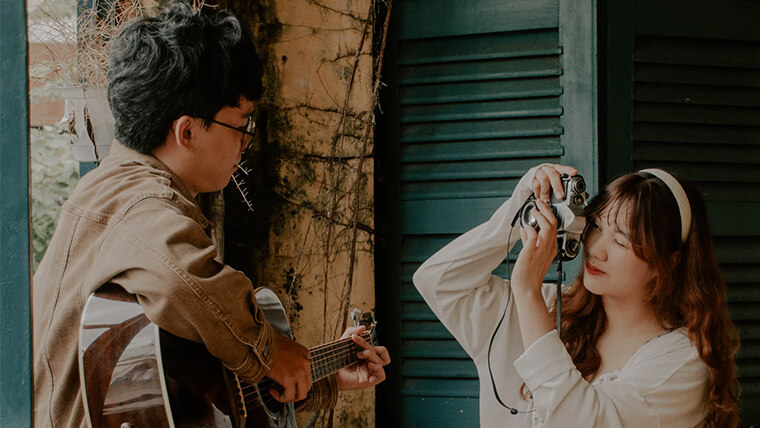 2 - Rainfall
Hanoi in June will receive typical summer rains - showers (heavy rain - short time). Therefore, the rainfall that Hanoi receives in this month is also the largest in the year: 266 mm, and the number of sunny hours in this month is also high: about 172 hours. After each clear blue rain, the air is cooler, so you don't need to worry too much, but you should prepare yourself a raincoat (traveling by motorbike) or an umbrella (walking) to avoid the storms. sudden rain of summer.
3 - Humidity
Although this time, the humidity has dropped to about 82.9%, down 3.6% compared to May, it is still relatively high. This can lead to discomfort for tourists, especially those from cold and dry climates like Europe. This feeling will be even more pronounced when you have active activities, outdoor travel experiences,...
II - The cultural and culinary experiences not to be missed in Hanoi in June
1 - Admiring lotus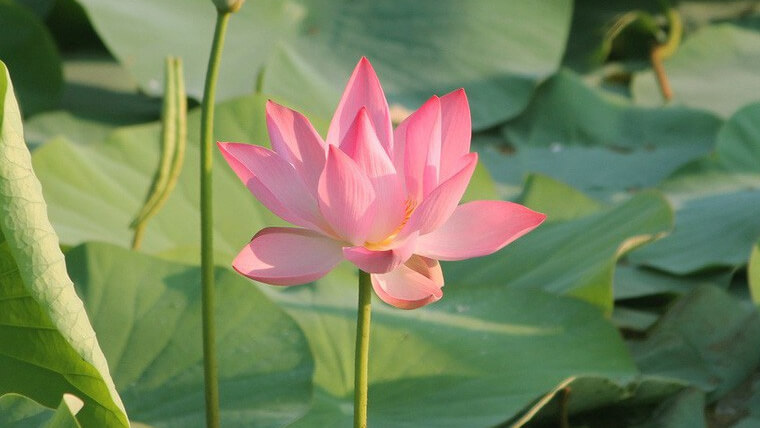 In June, Hanoi also welcomes the lotus - a typical flower in Vietnam, which is sold throughout the streets of Hanoi. Lotus flower is one of the flowers symbolizing nobility and industriousness in Vietnamese conception
The leisurely scent of the lotus flowers is marinated in each tea leaf to create a typical lotus tea - a favorite for many visitors. Cool lotus tea such as longan lotus tea - a dish of ancient kings, is also very popular with customers because of its delicious taste, rich and healthy lotus seeds. Some famous Lotus Lake in Hanoi, where you can admire flowers, buy flowers and take pictures can be mentioned as:
Xuan Dinh lotus pond
- Address: Alley 585, Nguyen Hoang Ton street, Xuan Dinh ward, Nam Tu Liem district, Hanoi
- Ticket price: 40,000 VND/person ($1.72)
West Lake lotus pond
- Address: West Lake (near Lac Long Quan Street) Tay Ho district, Hanoi
- Ticket price: 20,000 - 50,000 VND/person ($0.86 - 2.15).
2 - Have a drink at Ta Hien Street
Visiting Hanoi in June, Ta Hien street is definitely not to be missed. This is one of Hanoi's most vibrant streets-known as "the street that never sleeps" This is a meeting place for typical bars, clubs, sidewalk bars,... Experiences that you can try here are: drinking a cool beer, tasting some delicious Vietnamese delicacies such as lemongrass chicken legs, fried spring rolls, fried potatoes, roasted birds, grilled pan,...
Coming to this bustling street, you can feel the youthful, vibrant atmosphere - a very different corner of Hanoi. Moreover, this is also one of the favorite places of Ha Thanh young people coming back every summer, both for entertainment and to relieve the hot - uncomfortable heat of the summer.
3 - Eat Trang Tien ice-cream - best thing to do in Hanoi in June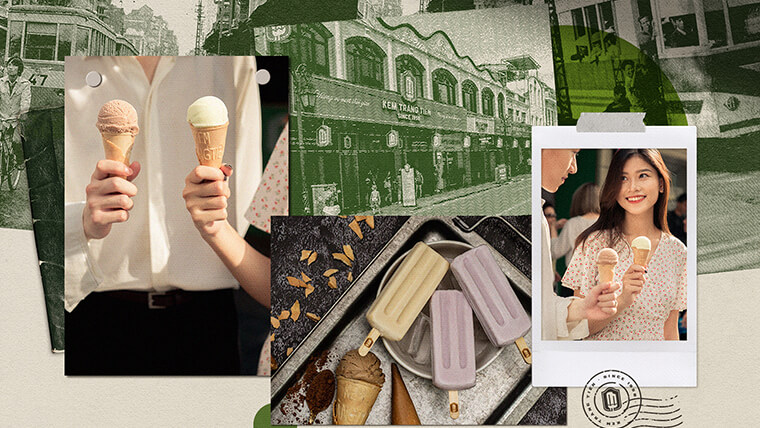 Just over 200m from Hoan Kiem Lake to the Southeast, Trang Tien Ice Cream is located at 35 Trang Tien Street, Hoan Kiem District, Hanoi. One of the places to enjoy ice cream is loved by Hanoi youth, each ice cream is sold for 8,000 - 10,000 VND/stick ($0.34 - 0.43) with many different flavors. extremely attractive. Moreover, walking on Trang Tien Street, especially on the weekends, will bring you to many different experiences.
4 - Enjoying bean curd
Hanoi weather in June is suitable to enjoy bean curd - one of the most popular summer cooling dishes in Hanoi. It is made from soybeans, a bit of sugar, and a cool aroma of jasmine. This is one of the dishes that can cool and regulate body temperature, especially on hot summer days. Average selling price is 12,000 - 25,000 VND/glass ($0.51 - 1.07). Some places that sell delicious bean curd in Hanoi:
- Pho De: No.21, Chua Lang Street, Dong Da District, Hanoi City; Phone: 0987 192 812.
- Vua Tao Pho: No.192, Hang Bong Street, Hoan Kiem District, Hanoi
Hanoi in June is one of the times when the weather is wonderful and perfect for setting out on a trip. It is especially ideal for several activities of tourists, to experience youthful and exciting activities of the city. What's more, you can also enjoy street food tours at this time, which is very exciting.