Vietnamese cats ("mèo" means cat in Vietnamese) are popular pets in many Vietnamese households, particularly in rural families (the area accounts for 65.5 percent of the total population of Vietnam, according to the General Statistics Office, as of December 19, 2019).
Vietnamese Zodiac Cat
The cat is the fourth animal in Vietnam's 12-animal Zodiac system (in front of the tiger and after the dragon). In some other cultures, such as China and Korea, the fourth animal is a rabbit instead of a cat, as it is in Vietnam
| | | | |
| --- | --- | --- | --- |
| Birth | Cat types | Lucky numbers | Lucky colors |
| 6/2/1951 - 26/1/1952 | Cat of Metal | 6,7,2,5,8 | White, Yellow, Golden Brown, Metallic |
| 25/1/1963 - 12/2/1964 | Cat of Water | 0,1, 6,7 | Black, Navy blue, white |
| 11/2/1975 - 30/1/1976 | Cat of Wood | 3,4, 0,1 | Green, navy, black |
| 29/1/1987 - 16/2/1988 | Cat of Fire | 9, 6,7 | Red, Orange, Pink, Purple, Green |
| 16/2/1999 - 4/2/2000 | Cat of Earth | 2, 5, 8, 9 | Brown, red, orange, purple, pink |
| 11/2/2011 - 22/1/ 2012 | Cat of Metal | 9, 6,7 | Red, Orange, Pink, Purple, Green |
| 22/1/2023 - 9/2/2024 | Cat of Water | 2, 5, 8, 9 | Brown, red, orange, purple, pink |
Vietnamese Zodiac Cat individuals tend to match up with the pig and goat Zodiacs in Feng Shui (12th and 8th respectively in the order of Zodiac). Meanwhile, the Cat Zodiac does not get along with those born in the years of the Rat, Horse, or Chicken (1st, 7th, 20th respectively in the order of Zodiac animals).
Vietnamese cats in countryside families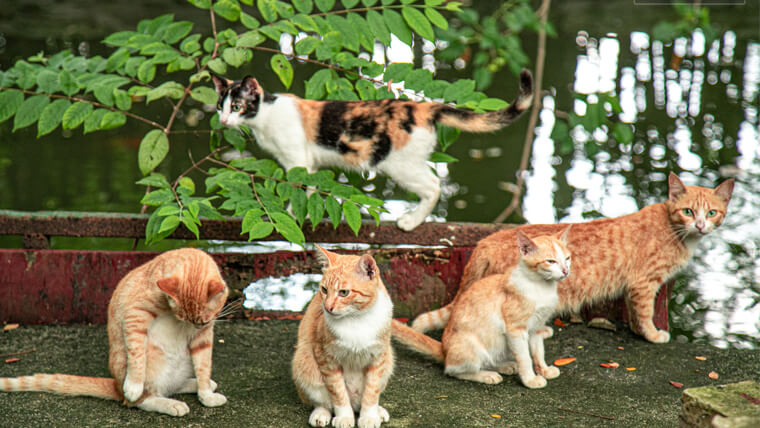 Cats in countryside families - Source: Kenh14
Vietnam is one of the few countries with a long history of wet rice civilization and agriculture. Cats, as a result, serve an essential role in capturing rodents and safeguarding the local food storage. Cats in Vietnam, like dogs, are great human companions in today's world. Cats not only provide pleasure to their owners, but they also have a lot of cute moments that assist to relieve stress in humans.
Vietnamese cats in culture and art
Cat images may be found in many traditional Vietnamese paintings, and some of them have become quite valued in the art world. The artwork "Wedding of the Rats" from the Dong Ho Painting Village (now part of Bac Ninh Province, 30km from Hanoi - Vietnam's capital) is a perfect example of utilizing Vietnam cat images. The artwork, which has a history of almost 500 years, portrays the wedding activities of the rat family using various outstanding drawing methods that have significant meaning inside it.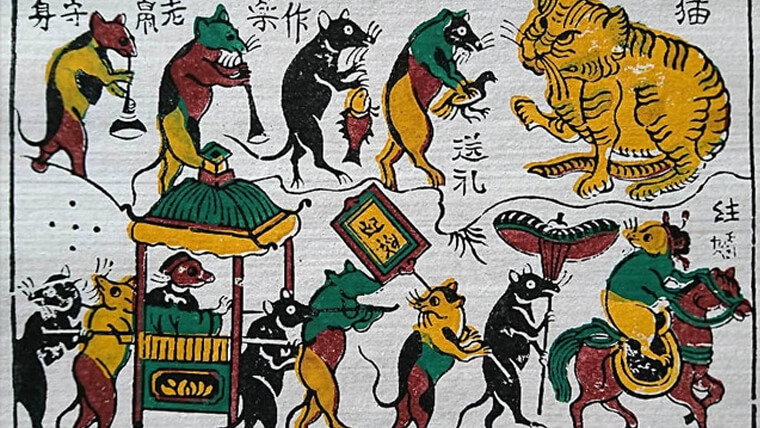 Wedding of the Cats - Source: Laodong
The rat bride, who wishes to have a quiet wedding, must pay homage to the cat with birds and fishes while the cat inside the picture sits comfortably and receives all the presents. In this panting, the Vietnamese cat represents the higher classes, while rats symbolize the lower classes, which have no authority or rights. As a result, the picture helps us comprehend the inequity of class; the more power they had, the more respect they earned in past society.
Cats in Vietnamese culture, specifically in poetry and literary writings, motifs with negative characteristics like unfaithfulness, laziness, cunning,... Cat images are used to criticize the bad society and lead to an improved future. Here are a few interesting folks about it:
- Mèo mả gà đồng or wild chicken, cat street: the cat implies woman of easy virtue
- Mèo già hóa cáo or old birds are not caught with chaff: cat image means people who always seeking for benefits in cunning way
- Làm như mèo mửa or great talkers are little doers: loud talking, little doing
2 popular Vietnamese cat breeds
Tabby cats, Siamese cats, and Golden cats are the most common kinds of Vietnamese cats. However, there are additional breeds, such as the Bicolor cat and the Tricolor cat, which are created by combining three previous types.
Tabby cat - a popular type of Vietnamese cats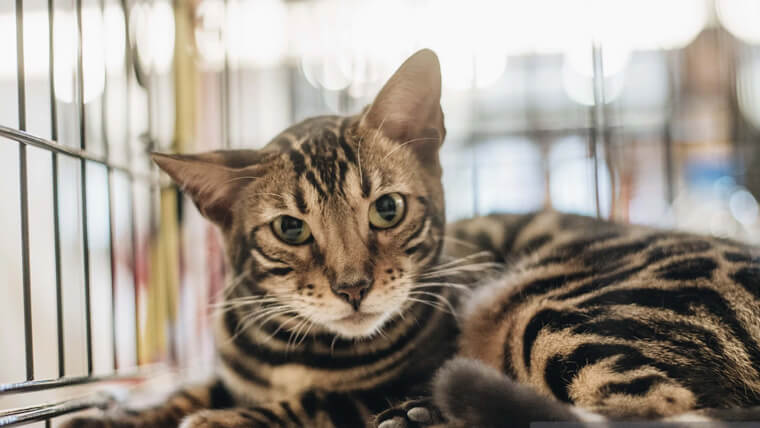 Tabby cat - Source: Kenh14
The hair of this breed of cat is distinguished by a variety of colored stripes. The major color of Tabby cat's hair is dark. The forehead has a unique "M" color shape. Furthermore, this cat enjoys sunbathing, grooming its hair, and is athletic, aggressive, and clever.
Golden cat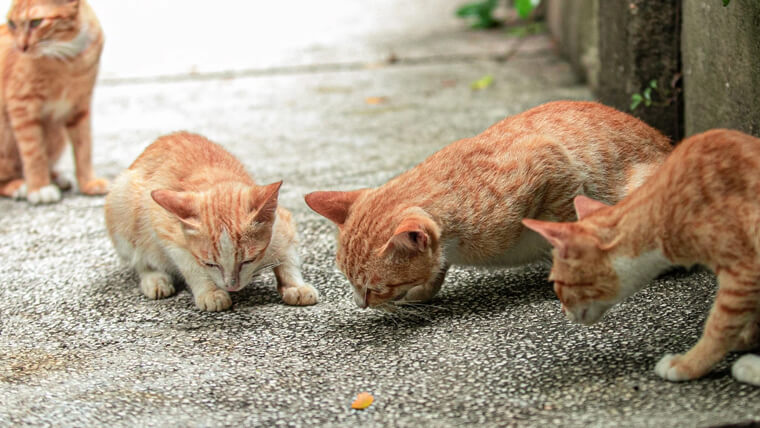 Golden cat - Source: Kenh14
The Golden cat is distinguished by its white or golden coat and short fur. This Vietnamese cat breed has a small white stripe along the lips and upright ears, and its mouth is typically longer than usual. Their attitude is not very agile or active, but rather reliant, making them an excellent pet. Vietnamese people think that owning a golden cat will bring them good fortune.
Do Vietnamese eat cats?
Eating cat meat, like eating dog meat, has many bad connotations in Vietnam at the moment. Many areas in the North of Vietnam, particularly Thai Binh Province, consider cat meat to be a speciality, but those in the south believe that eating cat meat brings bad luck.
There are several non-profit groups, such as Four Paws, that are working to put a stop to the slaughter of cats. This group has made a good first step by garnering a lot of positive support from the public.
Localtravelidea has compiled and produced a list of information about Vietnamese cats. As you can see, cats play an important role in the lives of humans, particularly Vietnamese people and Vietnamese literary works.