I - The origin of people in Vietnam
Legend has it that the first Vietnamese people were descendants of the Dragon god Lac Long Quan and the Fairy Au Co. The two were married, and gave birth to a pouch filled with one hundred eggs, then hatched into 100 children (50 daughters & 50 sons). After that, 50 children followed their father into the sea, 50 followed their mother up the mountain.
The people of Vietnam following the mother stayed in the mountain land (now is Phong Chau district, Phu Tho province) and the eldest son was elected to be King named Hung Kinh - the first King of Van Lang state. This is the beginning of Vietnam's history according to the creation myth.
Historians have two different perspectives, according to some research. Some scholars believe that the Vietnamese people, who crossed the Malayan and Thai peninsulas for the first time, emigrated from the Indonesian archipelago to Vietnam and settled on the edge of the Red River in the Northern Delta.
Other opinions suggest that the first Vietnamese people had been a Mongolian tribe in Tibet that had migrated south from the Paleolithic period and settled in the Northern region, upstream of the Red River today, creating a culture of Dong Son. This tribal group also has a similarity of anthropology and culture to the people of southern China - which in Chinese history is also known as the Bai Yue community.
In 2019, the results of a study on the Vietnamese genome & people of Vietnam published by scientists at the Vinmec Research Institute of Stem Cell and Gene Technology, confirms the differences between the Vietnamese genome and the Chinese Han populations or the East Asia populations, and Vietnamese genome is associated with the ancient Southeast Asians.
According to the Bureau of the Census, Vietnam is the 15th most populous country in the world with the total population of Vietnam estimated to be about 96,208,984 on 1 April 2019. Nearly 35% of people in Vietnam are living in urban areas.
Currently, there are 54 ethnic groups in the country with 8 different language groups. Kinh is the largest ethnic group, accounting for 82.6% of the population, living in all regions, particularly in deltas, islands and urban areas. The most typical ethnic minorities are Thai, Tay, Muong, H-Mong, Khmer, Chinese, Nung, Dao, Ede,... Most ethnic minorities live in remote areas, mountains, the Central Highlands and the Mekong River Delta.
II - What do Vietnamese people look like?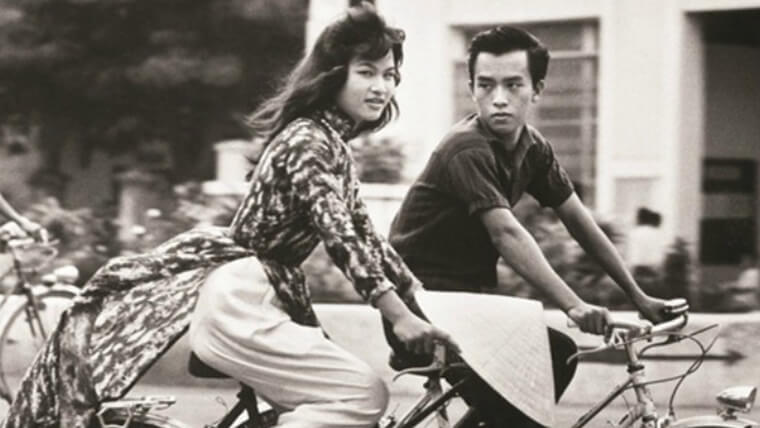 Source: VnExpress
In the flow of time, the appearance characteristics of the Vietnamese have also changed considerably compared to the past. The average height of a Vietnamese male is 164cm, the female is nearly 153cm. Men have yellow skin, a square face, a short, fleshy nose, a straight and short body shape. Vietnamese women have plump faces, harmonious features, dark hair, large double eyelids, fair skin, and a slim body.
Vietnamese vs Chinese: Do the people in Vietnam look similar to the Chinese and Southeast Asians?
In fact, there are a lot of foreigners who also have this confusion. Due to the geographical characteristics and weather characteristics of the region, the Vietnamese also have a bit similarity in appearance to East Asians and Southeast Asians as well with some features such as yellow skin, black hair and a low nose bridge.
III - What are the typical characteristics of Vietnamese people?
1 - The general characteristics
Geographical, historical and cultural factors have had a significant impact on the personality of the Vietnamese people. Vietnamese citizens have a wide range of personalities due to the regional variations. Northerners tend to be delicate, close-mouthed, long-term thinking, cautious, careful and conservative, while Southerners with extensive cultural interactions are often more liberal, friendly, sociable and talkative. The people of Central are straightforward, simple, and strong.
In general, the typical characteristics people in Vietnam are:
- Quite optimistic. Throughout history, Vietnamese have had to face up many wounds of war and difficult economic conditions, but smiling is one of the most beautiful things you can come across when you come to Vietnam.
- Modest and hard-working are two typical characteristics of Vietnamese people. They are never afraid of hardship and suffering, always striving their best to achieve life goals.
- Polite, hospitable and enthusiastic, nice. Vietnamese attitude towards foreigners is polite and they are ready to help others in the face of difficulties, even though they are unfamiliar.
- The Vietnamese are eager to learn and quickly adopt to new knowledge
- One of the most typical characteristics is that they have a high National spirit and cordiality. This characteristic of the people in Vietnam is best demonstrated by the country's wars against foreign invaders, from the triumph of many Chinese stymies to the successful resistance against French colonial empire and the glorious anti-Americans. It is the spirit of national solidarity that has helped Vietnam to regain peace and autonomy to the present day.
However, there are still some limitations on Vietnamese personalities, such as lack of working in group skills, fear of debate, weak rhetoric & critical thinking.
2 - What are Vietnamese women's characteristics?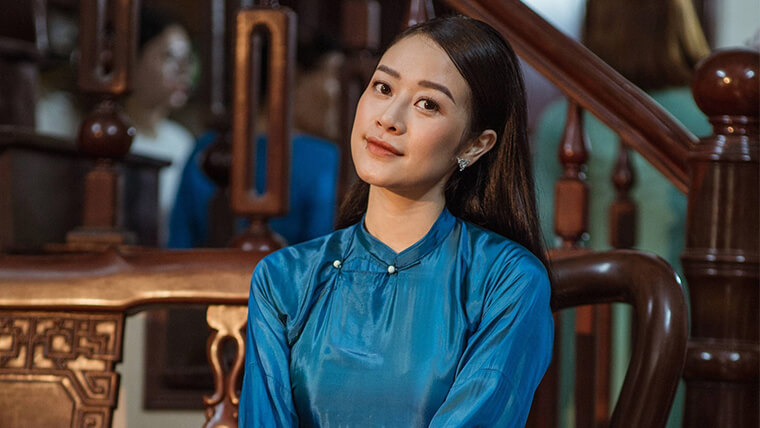 A Vienamese woman - Source: VnExpress
Going back in time, according to the ups and downs of history, the personality of Vietnamese women has changed a lot in the past and today. Under the control of feudal society and the Confucian thought of "value men above women," the old Vietnamese woman suffered a great grip, became fragile and had no autonomy. They must be gentle, resourceful. They were governed by the rule of three subordinations and four virtues. They were subordinated to her husband and taking care of children.
Consequently, the typical characteristics of Vietnamese women also become more resigned and patient, no matter how difficult they may be, they never dare to complain or fight for their own interests.
Vietnamese women maintain positive characteristic traits such as hard working and family loyalty in today's society. Today, however, women are also very different, becoming more resilient, stronger and more daring to fight for equal rights in society. They can get the best jobs, and are free to do what they want. They are very talented, and they even have very high leadership positions.
3 - People in Vietnam: Vietnamese men's characteristics
Vietnamese men of the past and present have very different personalities. Vietnamese men were considered the breadwinners of the family and society during the feudal era. They are powerful individuals who occupy important roles in society and have influence over almost every part of the family. As a result, they are responsible, decisive, and helpful members of the family.
Vietnamese people characteristics - Source: Kenh14
they also have negative attributes such as patriarchy, authoritarianism, and a lack of sharing with women in housework. However, being influenced by new ideological flows, Vietnamese men's opinions and characteristics have changed. They show more respect to their wives and children, look after their families, and are willing to help with housework and kitchenware. They are better in showing personal emotions as well as understanding how to communicate and share their thinking to others.
IV - Some famous people in Vietnam
1 - World cultural celebrities
Vietnam has 3 people honored by UNESCO as world cultural celebrities, including: Nguyen Trai, Nguyen Du and Ho Chi Minh.
Nguyen Trai (1380-1442) - a politician
Nguyen Trai, pen name "Uc Trai", was born and raised in Hai Duong Province. Nguyen Trai is regarded as a national hero, a politician, a brilliant military strategist, and an outstanding cultural activist by the Vietnamese. He was a crucial contributor to the Lam Son insurgency's victory (15th century), assisting the people from Vietnam in regaining their independence from the Ming invasion (China today). Heroic thinking, patriotism, and love for the people, particularly children, are prominent features of Nguyen Trai's political ideology, which have been retained in the Communist Party of Vietnam's political ideology to this day. His most remarkable treatise is "Proclamation of Victory" - Vietnam's second declaration of independence; the historic work: "Vĩnh lăng thần đạo bi" and "Dư địa chí" - Vietnam's oldest set of geography books recording Vietnamese products and people in the 15th century.
Nguyen Du (1765-1820) - a great poet towards Vietnamese people
Nguyen Du, pen name Thanh Hien and To Nhu, was born in the Thang Long Citadel (an old name of Hanoi). He used to hold different positions in the court, such as Đông Các Đại học sĩ ("Đại học sĩ" was a high-ranking official position of feudalism in Vietnam), Cần Chánh Đại học sĩ, Hữu Tâm Tri Bộ Lễ ("Bộ Lễ" was Ministry of Information - Communication in feudal times in East Asian countries),...
During his literary career, Nguyen Du - top famous people from Vietnam, built himself as a rich literature treasure. In particular, his work "The Tale of Kiều" has brought Vietnamese literature to the world level and has been translated into more than 20 different languages: English, German, French, Chinese, Korean, Japanese and Russian. In particular, it is also reconstructed in the form of theatre, stage performances, films, and is well received by the audience.
Ho Chi Minh (1890 - 1969) - a great people in Vietnam
Ho Chi Minh's birth name is Nguyen Sinh Cung, also known as Nguyen Tat Thanh, born in Sen village, Kim Lien commune, Nam Dan district, Nghe An province.
On September 2, 1945, President Ho Chi Minh, the founder of the Communist Party of Vietnam, read the Declaration of Independence, which gave birth to the Democratic Republic of Vietnam. The Vietnamese nation has entered a new age of liberty and democracy thanks to President Ho Chi Minh.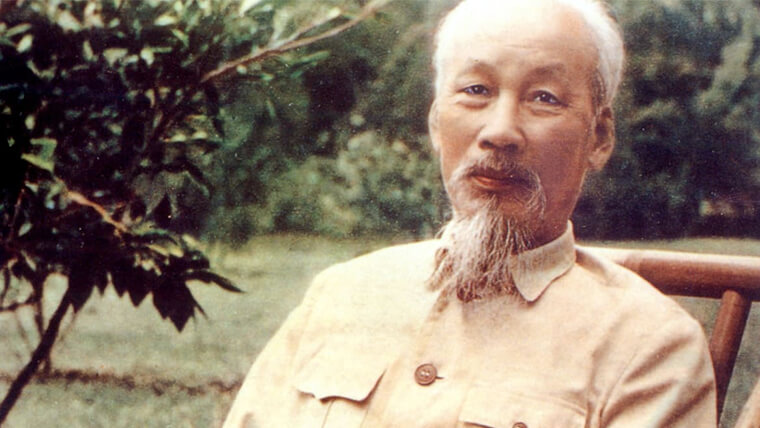 President Ho Chi Minh - a great leader toward Vietnamese people - Source: Internet
Ho Chi Minh made a major contribution to the International Communist movement and helped to free the country from colonialism through his unwavering devotion to the cause of national freedom.
President Ho Chi Minh was named one of Time magazine's 100 most influential people of the twentieth century for his important contributions to the history of Vietnam and the world. Ho Chi Minh is considered as the beloved father towards many generations of people from Vietnam.
2 - Talented generals in Vietnamese history
Over thousands of years of building and defending the country, Vietnam is the cradle of many talented generals recognized by the world. Included as:
General Vo Nguyen Giap (1911 - 2013)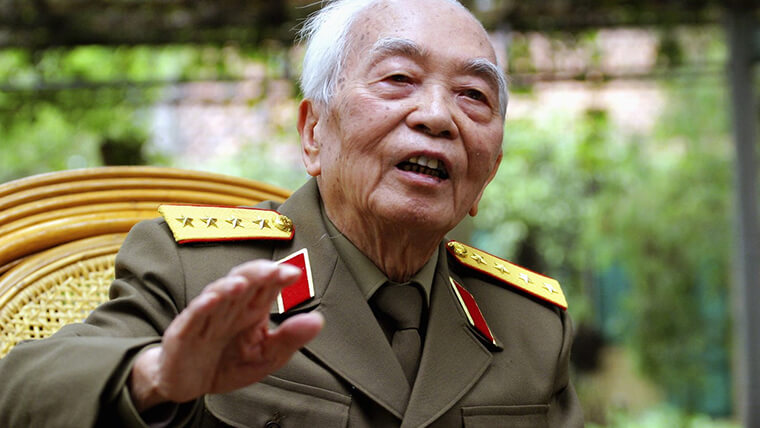 General Vo Nguyen Giap - Source: Redsvn
He was the first person to be the General of Vietnam and a major contributor to the founding of the Democratic Republic of Vietnam, considered the "excellent and close pupil of President Ho Chi Minh." His name is linked to a series of important victories in the resistance war for the independence of the Vietnamese people during the 20th century, such as the victory of Dien Bien Phu (1954), the victory of the Ho Chi Minh campaign (1975), the victory of the Vietnam-China border campaign (1979),...
Grand Prince Tran Hung Dao - Tran Quoc Tuan (1228 -1300)
Thanks to his talent, he led the Vietnamese that repelled two out of three major Mongol invasions - the most powerful army in the world in 1285 and 1288. With the idea of "taking the people as the root" as the basis of military knowledge and patriotic loyalty, Tran Hung Dao has left many profound lessons for the next generations.
It can be seen that people in Vietnam have kept their most significant values throughout the ups and downs of history. The image of a simple, gentle, courteous and hospitable Vietnamese has remained in the minds of many international friends.