The best gyms in Hanoi Vietnam located in most of central disrtricts such as Hanoi old quarter, Tay Ho district, Ba Dinh district. This list will suggest you 9 places for gym centres and fitness services.
1 - Elite Fitness
Elite Fitness first appeared in Vietnam in 2010, popular for its professional services, fully-equipped gyms.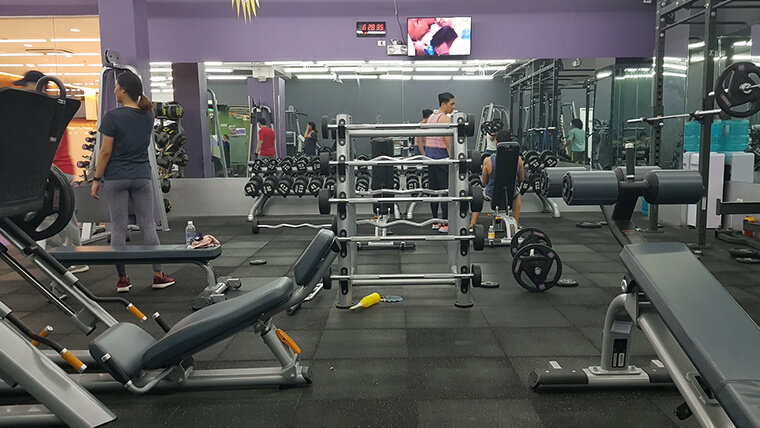 Source: Mark Bertulfo
All equipment and machines in Elite Fitness are imported from 2 major brands Technogym and Life Fitness, renowned worldwide for its high-quality machines and appealing services. In the meantime, Elite Fitness has well-recognized and qualified personal trainers that not only provide physical exercises and adjust movements for trainees but also suggest nutritious diets and suitable training schedules for each type of customers for their own goals. You can go to elite fitness Hanoi at:
Addresses:
- No.241 Xuan Thuy, Dich Vong Hau Ward, Cau Giay District
- No.51 Xuan Dieu, Quang An Ward, Tay Ho District
- Floor 8, No. 25 Ly Thuong Kiet, Hoan Kiem District
- No.191 Ba Trieu, Hai Ba Trưng District
- No.102 Pham Ngoc Thach, Đong Đa District
- No.56 Nguyen Chi Thanh, Đong Đa District
Hotline: 024 3788 6688
Operating time: 6am - 10pm
Price: depends on packages you choose, minimum price is from 1.000.000 VND/ month ($43).
2 - California Fitness Hanoi
California Fitness has been one of the most popular fitness brands in Vietnam, owning superior sports centers. The quality and services in California Fitness meet high standards of luxurious and spacious gyms as well as using an imported training equipment system from Technogym - the world leader in supplying training equipment.
Moreover, personal trainers in California Fitness will coach you from basic to advanced training about exercises and diets to get the best result. In addition, high - end services such as spa and beauty clinics are provided, which include in the price. Therefore, the training prices and other services at this fitness center & gym store Hanoi are not so cheap.
Addresses:
- No.41 Hai Ba Trung, Hoan Kiem District
- Times City building T18 – No.458 Minh Khai street, Hai Ba Trung District
- No.88 Lang Ha, Dong Da District
Hotline: 024 7106 9899
Operating time: 6am - 10pm
Price: depends on addresses, membership and service packages you choose, minimum price is from 790.000 VND/ month ($34).
3 - NShape gym in Hanoi
NShape system, established in 2009, is one of the best and oldest Gym brands in Hanoi for its high - ranking investment based on international standards. Despite its little advertisement, NShape still ranks in the top gyms that attracts lots of customers for its high quality and services provided.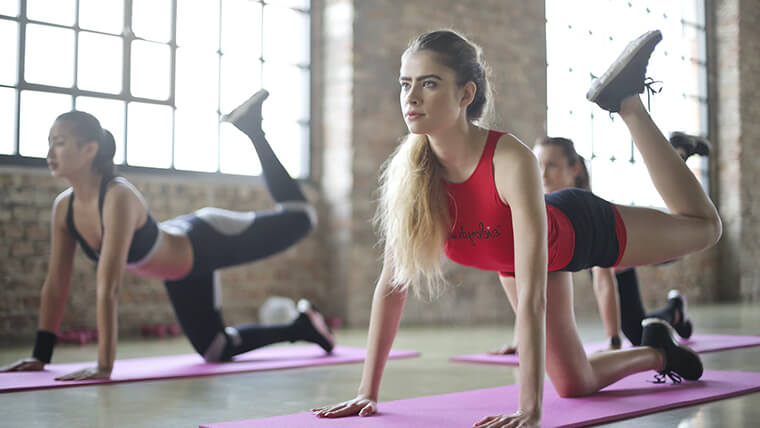 Source: Bruce Mars
In addition to experienced personal coaches, the center still focuses on planning gym exercises for both men and women. Exercises and diets are based on the individual's demands and goals under the enthusiastic and serious guidance of trainers to achieve the best results.
At this Hanoi fitness center, apart from gym, you can participate in Yoga classes, Latin Pop and Belly Dance, etc.
Addresses:
- No.14-16 Ham Long, Ham Long Ward, Hoan Kiem District
- Floor 5, No. 71 Nguyen Chi Thanh, Lang Thuong Ward, Dong Da District
- Floor 3-4, Zone A Mandarin Garden, Hoang Minh Giam, Cau Giay District
Hotline: 0243 9449 920
Operating time: Normal days: 6:00am - 10:00pm, Sundays and holidays: 7am - 9pm
Reference price: 4.000.000 VND/ month ($172.5)
4 - Sofitel Fitness in hanoi - recommended gym in Hanoi old quarter
Sofitel Fitness Center is located inside high - end Sofitel Hotel Complex in Thanh Nien Street, Tay Ho, Hanoi. Gyms are provided with superior and modern equipment for easier and more effective training.
Sofitel Fitness also trains personal coaches to help you with basic to advanced exercises, easy to difficult techniques to quickly achieve your goal.
Address: No.15 Ngo Quyen street, Hoan Kiem District
Hotline: (04) 38 238 888
Reference price: 6,400,000 VND – 52,000,000VND /package ($276 - 2244)
Operating time: 6am - 9pm
5 - Landmark 72 Fitness
Landmark 72 Fitness - one of the best gyms in Hanoi which is chosen by many people for its reputation. It has an area of 8000 square meters with airy and comfortable space which integrates many services such as Gym, Yoga, Aerobic, Dance, etc.
Gyms are fully provided with superior modern equipment and professional services in separated zones to meet all the demands of customers. Experienced personal trainers are available in every room to help customers at any time to achieve their goals.
Address: Floor 7, Landmark 72 Tower, Phạm Hung street, Cau Giay District
Hotline: 024 6282 3000
Reference price: 5,000,000 VNĐ – 42,000,000 VNĐ/ package ($215.5 - 1810)
Operating time: 6am - 9pm
6 - Texas Hai Yen
Texas Hai Yen is also considered as one of the best gyms in Hanoi, equipped with high-rated and up-to-date training machines. Personal trainers with years of experience will assist you to get your body toned and enduring.
The interesting thing about Texas Hai Yen is that you will receive many great promotions of using saunas, towels and various care services. You will be tutored carefully and enthusiastically until you achieve as desired with reasonable prices.
Address: Floor 4, No.101A Nguyen Khuyen street, Dong Da district
Hotline: 0977198484
Operating hour: 6am - 9pm
7 - Fit24
Fit24 is popular for its gym equipment Hanoi which is 100% imported from Spain to fit in airy gym space, professional services and customers' comfortability.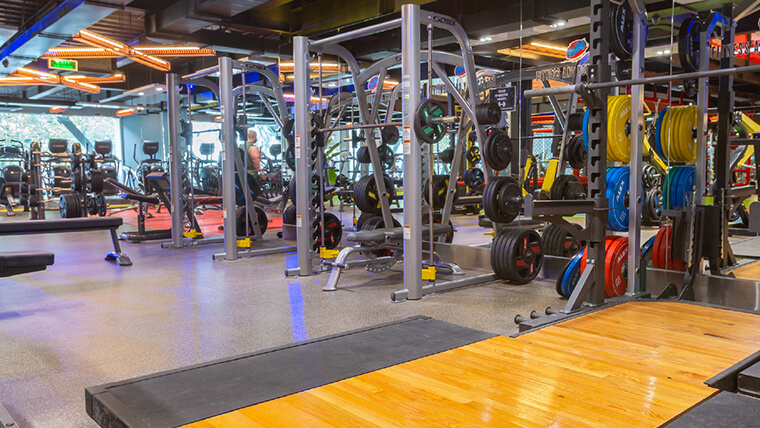 Source: Fit24
eFit24 trains personal coaches in professional and experienced ways in order to be able to assist customers in exercising from the basic to advanced level and in planning suitable diets for your goals.
Moreover, Fit24 provides other exercises such as Yoga, Aerobic, etc according to demands.
Address: Thin Son Plaza Building, No.2 Chuong Duong Do Street, Hoan Kiem District
Hotline: 0903490998
Price: variable
Operating hour: 6am - 10pm
8 - Viet climb - One of the best Hanoi climbing gym center
Providing bouldering and climbing wall services for day-pass visitors and membership with lots of activities and training classes. Outdoor climbing trips to Cat Ba island and many other places with lots of fun & exciting activities are available.
Address: No.40, Lane 76 An Duong, Tay Ho district,
Contact: 024 6682 4352 - Website: vietclimb.vn
Opening hours: 9am - 10pm from Tuesday to Sunday
Price for visitor: from 120,000 - 2,200,000 VND
9 - Star kicking boxing & fitness
STAR Kickboxing and Fitness is a top Hanoi boxing gym has a team of experienced and fully certified coaches, who always follow closely to ensure professional quality and throughout the gym, martial arts and combat sports, in addition to advanced fitness training. There is a small group and individual training center specializing in Muay Thai, Kickboxing, Boxing and General Fitness.
A wide variety of courses to suit your budget and flexible with your time. All tuition fees are publicly available before you go to the practice session The STAR app gives you complete control over your course and training times. Professional, certified and experienced English speaking coaches and high quality equipment is one of the greatest gym and fitness centers in Hanoi.
Address: No.77 Xuan Dieu, Quang An, Tay Ho district
Opening time: from 6am - 9:30pm on weekdays & from 7am or 8am to 5pm on weekends
Contact: 096 653 35 86

Gym services are widely opened to meet the demands of getting fit and supple, enhancing health and relaxing. Therefore, these above gyms in Hanoi are highly recommended for your demand and suitability.