I - How potential is the coast of Vietnam?
The total recorded coastline length of Vietnam is 3.444 km and ranked 33rd in the world. The length of the coast on the mainland is about 3,260km; the other is a coastline surrounding large islands in the East Sea.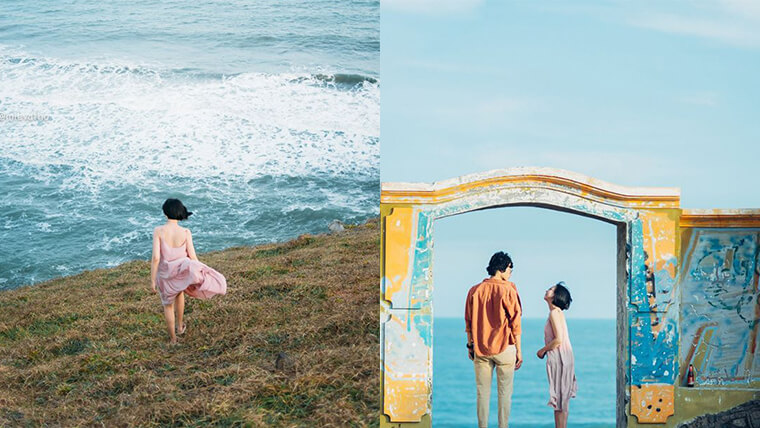 Vung Tau beach - Source: MievaTho
Vietnam has a coastline stretching over 28 cities and provinces from Mong Cai city of Quang Ninh province to Ha Tien city of Kien Giang province. As follows:
- The Northern region includes the provinces and cities: Quang Ninh, Hai Phong, Thai Binh, Nam Dinh, Ninh Binh.
- Central coast Vietnam includes the provinces and cities: Thanh Hoa, Nghe An, Ha Tinh, Quang Binh, Quang Tri, Thua Thien Hue, Da Nang, Quang Nam, Quang Ngai, Binh Dinh, Phu Yen, Khanh Hoa, Ninh Thuan, Binh Thuan.
- Southern region includes the provinces and cities: Ba Ria Vung Tau, Ho Chi Minh City, Tien Giang, Ben Tre, Tra Vinh, Soc Trang, Bac Lieu, Ca Mau, Kien Giang.
The long coastline along with a system of 4,000 islands, of which the two large archipelagos of Hoang Sa and Truong Sa bring Vietnam enormous economic value, huge potentials of marine tourism development, and an important role in national security.
- The coast of Vietnam facilitates the development of the marine economy from aquaculture and fishing activities of Vietnam. The South China Sea is also home to oil reserves - serving the exploitation and export of crude oil; large reserves of natural gas fields ensure national energy security.
- Economic trade, convenient goods transportation thanks to big seaports. Vietnam's sea route is also located in the zone connecting the Indian and Pacific Oceans. Some large seaports are exploited such as Quy Nhon port, Cai Lan port, Hai Phong port, Vung Tau port, Van Phong port, Saigon port, Dung Quat port, ...
- Vietnam coastline plays an important role in national security: The system of islands and archipelagos located in the East Sea forms a barrier to protect the interior sea and mainland.
- Developing island tourism: Vietnam has many beautiful and unspoiled beaches and islands such as An Bang beach in Hoi An, Non Nuoc beach in Da Nang, Dai beach in Phu Quoc, Nam Du island, Phu Quoc island , Quan Lan Island in Quang Ninh, Cat Ba Island, ... Each beach and island offers diverse tourist experiences. In which, swimming, diving, watching coral, walking on the seabed, kayaking, visiting local floating fishing villages, craft villages of producing salt and fish sauce,... are impossible activities. skip when visiting beaches in Vietnam
II - Top stunning beaches along the coast of Vietnam
1 - The best beaches in the North
Due to the typical terrain, the beaches in the North of Vietnam are often located on small islands, around bays with many natural limestone mountains and large caves, ... giving visitors many experiences. Most of the beaches here have shallow water but clear blue and calm waves, so they are very suitable for swimming, diving, and kayaking. Typical beaches in the north Vietnam coast are: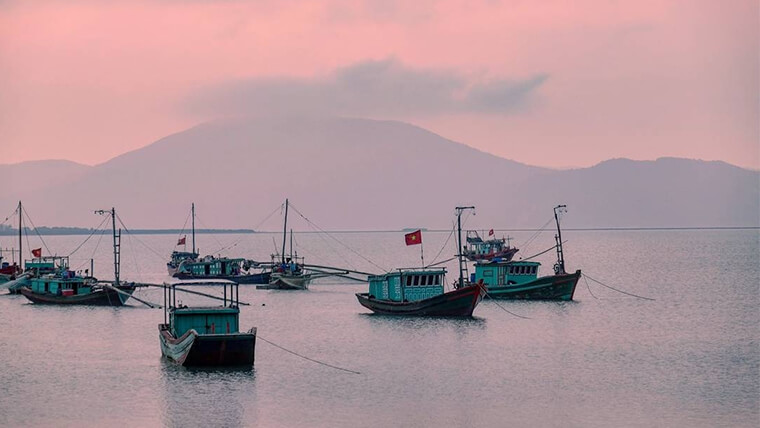 Quan Lan beach - Source: VnExpress
Quan Lan Beach - located on Quan Lan Island. Pristine beach with fine white sand, calm waves and unique marine - forest ecosystems.
Cat Co Beach: Cat Co Beach is a destination with many wild features, with the harmony of the clear sea, green forests and pristine mountains and rocky outcrops.
2 - Best beaches in central coast Vietnam
Central Vietnam is famous as the island paradise of Vietnam with long, clear blue beaches. The beautiful beaches that attract international tourists in the Central region can be mentioned as:
Cua Dai Beach: Cua Dai Beach is known as the "white sandy area" of Hoi An because of its wild scenery, clear blue water. Besides swimming activities, participating in sea sports, this is also a great place to watch the sunset and explore activities at the seafood market in the early morning.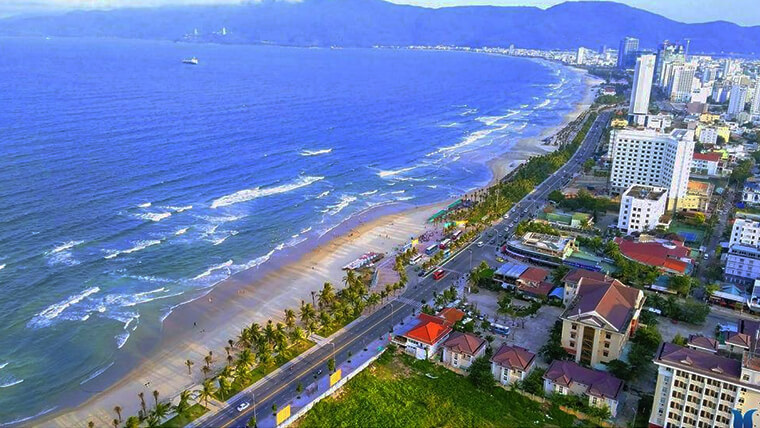 My Khe beach - a famous beach in the central coast of Vietnam - Source: Danangsensetravel
My Khe Beach: Nestled next to the beautiful city of Da Nang, My Khe Beach is famous for its fine white sand, warm and peaceful blue water all year round. This is also the ideal place to watch the sunrise on the sea in Da Nang City.
Ca Na Beach: An ideal destination in Ninh Thuan, attractive by the pristine tropical sea beauty with emerald blue water, fine white sand. Discovering the daily life of indigenous people at Ca Na seaport and enjoying fresh seafood dishes are unforgettable experiences for tourists.
⏩ Top 9 nicest beachest in Vietnam for a great summer vacation
3 - Top beaches in the south Vietnam coast
The beaches in the South are usually not too long, but have the peaceful beauty of calm waves and diverse marine ecosystems. Some of the beautiful beaches in the South:
Ho Coc Beach in Vung Tau: Ho Coc Beach is attractive for its wild beauty with green casuarina rows stretching on white sand or moss-covered rocks lying quietly between sand and water. The sunrise on Ho Coc beach is also extremely brilliant and magnificent.
Bai Dai Beach in Phu Quoc island: In 2008, this place was recognized by ABC News as one of the most pristine and beautiful beaches on the planet with romantic, quiet scenery and a rich marine ecosystem. Located next to the primeval forest, the air here is cool and fresh all year round.
It is all information about the coast of Vietnam. It can be seen that not only possessing beautiful beaches, suitable for tourism development, but also having a long coastline also help Vietnam be more convenient in economic development and trade with foreign countries.