Having a surfing in Vietnam, why not? This is a charming country in Southeast Asia with long coastline and beautiful scenery, making it a new but nice destination for surfing lovers. The endless tropical beaches with warm climate nearly all year round, is undoubtedly an ideal place for sea tourism and activities like surfing and kitesurfing. There are some more prominent destinations that you can find out with the top 6 most famous places for having best Vietnam surfing experience in the article below: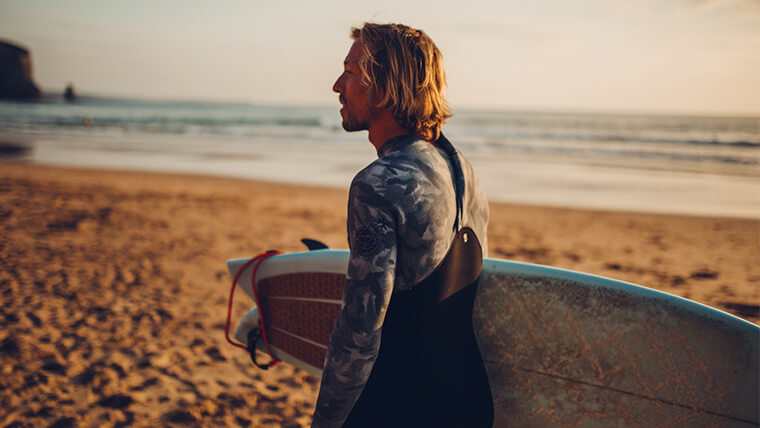 Source: Jonas Skorpil
1 - Top 1 spot for best Surfing in Vietnam: Nha Trang city
Famous as a tourist destination with luxurious resorts and high-rise hotels, Nha Trang City is inherently attractive for its delicious seafood and natural beauty. The stretching coast, strong winds and high waves always make this a place perfectly suitable for surfing in central Vietnam, even known as the kingdom of water activities. Long Beach is the place for you to best indulge in this sport, in addition to dozens of attractive Nha Trang Vietnam surfing spots that promise to provide an ideal experience for any level of skills.
- Surfing season in Nha Trang: November to March
- Tour operator: The Shack Vietnam
- Service price: 1,400,000 VND / person / hour ($60)
- Contact:0796 663 903
- Website: shackvietnam.com/
2 - Surfing in Vietnam: Hoi An City
About 5km from the center of Hoi An Ancient Town, Cua Dai Beach of Quang Nam Province is one of the best places for surfing when traveling to Vietnam, particularly the Central. This site is the meeting point between 3 famous rivers of Thu Bon, Truong Giang and De Vong, creating a wild beauty full of charm and poetry. The long coastline of gentle white sand, combined with the rather strong and over 1m-high waves, have made this place an ideal place for trying Vietnam surfing courses. There are a number of other beaches in Hoi An recommended for surfing in Vietnam are Ha My or An Bang.
- Best time for Hoi An surfing: September to March
- Tour operator: Palm Garden Resort
- Service price (for reference only)
+ For beginners: 900,000 VND / person ($38)
+ For beginners to advanced level 1,300,000 VND / person ($56)
+ Learn by hour: 500,000 VND / person / hour ($22)
- Contact: 02353 927 927
- Website: palmgardenresort.com.vn/
3 - Phu Quoc Island - best among the newly emerged surf spots Vietnam
Surfing in Vietnam at Phu Quoc island - Source: extremenomads
The beaches in Phu Quoc island possess an extremely charming wild beauty, combined with beautiful nature, contributing to the development of marine tourism here. Phu Quoc owns beaches that are said to be the best surfing spots in Vietnam, typically Sao beach, Dai beach or Truong beach with clear blue water and strong waves. In addition, traveling to the sea here, you will have a chance to enjoy the cool air, participate in water activities like kayaking or scuba diving, and try the attractive cuisine here.
- Best time to surf Phu Quoc: November to March
- Tour operator: Alfa Tours
- Service price: $30 - 80 / person / hour
- Contact: 0702 93 45 01
- Website: alfatoursvietnam.ru/phuquoc
Not only is it a great weekend destination for people in the South, Vung Tau is also an extremely worthwhile spot for surfing in Vietnam. This city has a hot and humid climate all year round, creating favorable conditions for marine tourism and water sports to develop. Referring to surfing in Vung Tau, we can not forget Bai Sau - Back beach with a long, gentle coastline and undulating waves of nearly 2m. The best time to play this sport is in the morning when the wind is moderate and the tide is low.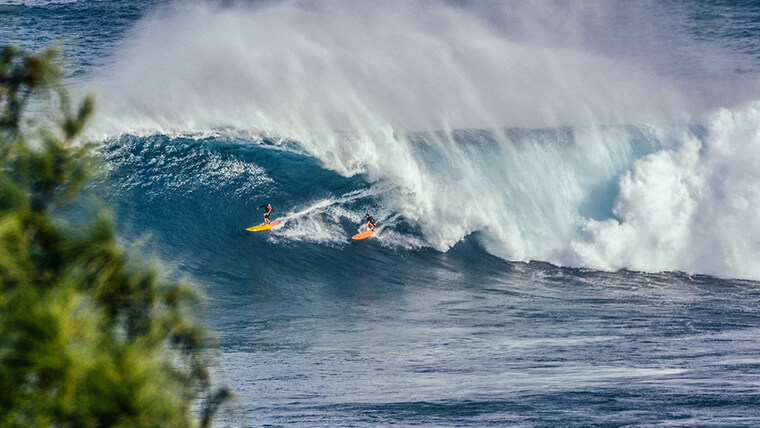 Surfing in Vung Tau - Source: Delfi de la Rua
- Vung Tau surfing season: from October to April
- Tour operator: Vung Tau Beach Club
- Service price: 800,000 VND/person/hour ($34)
- Contact: 094 670 10 56
- Website: vungtaubeachclub.com
5 - Mui Ne - an ideal place for best surfing in Vietnam
Source: Internet
Mui Ne Vietnam - the charming cape in Phan Thiet City, is one of the most favorable beaches for an amazing Vietnam surfing, even ranked among the best surfing seas in Southeast Asia. Hon Rom Island beach in Mui Ne is the most ideal option for beach activities in general, because the waves here are strong enough and the beach has no reefs or coral. You can comfortably play volleyball or soccer barefoot on the beach without fear of being injured by garbage, shells, and similar stuff in the sand like at other beaches.
- Vietnam surfing season for Mui Ne: December to March
- Tour operator: Jibe's Beach Club
- Service price for surfing in Vietnam at Jibe's Beach Club:
+ For beginners: 800,000 VND / person ($34)
+ Learn by hour: 400,000 VND / person / hour ($17)
+ For beginners to advanced: 1,400,000 VND / person ($60)
- Contact: 0252 384 7405
- Website: jibesbeachclub.com/
6 - Surfing in Danang City
Dubbed as one of the most livable cities in Vietnam, Danang tourism is famous for its exciting nightlife, interesting entertainment, and long sandy beaches,... All of that has made this one of the best places to surf in Vietnam, with notable beaches including My Khe Beach and Non Nuoc beach. Both of these beaches have a suitable average water temperature of 27°C, along with the waves reaching the ideal height thanks to the wind blowing. Together with the sandy coastline stretching for about 30km, these are absolutely favorable conditions for those who are just starting to learn this sport.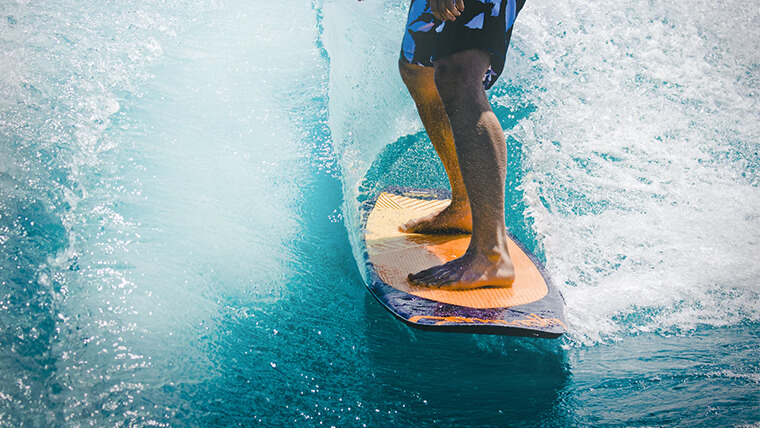 Danang surfing is the best surfing in Vietnam - Source: Joseph Greve
- Best time: August to October & March to May
- Tour operator: Da Nang Surf School
- Service price (for reference only):
+ For beginners: 600,000 VND / person ($25)
+ For beginners to advanced: 1,200,000 VND / person ($51)
+ Learn by hour: 300,000 VND / person / hour ($13)
- Contact: 079 6666 722
- Website: danangsurfschool.com
✍ You may not know about: Surfing in Vietnam war
In the Vietnam war, to deal with the hardship and worries in the war, many American soldiers often took surfing as a good relaxing activity to break free from the pressure & worries about the deaths.
Above is a preliminary introduction to the best places for trying the sport of surfing in Vietnam from VietnamTrips. If you have the opportunity to visit the famous landmarks mentioned above, you should experience this exciting adventure. With excellent natural conditions including moderately strong waves, the windswept beaches in Vietnam have been considered by surfers around the world to be ideal for all levels.