Vietnam has many stunning and nice beaches with white sand, crystal clear seawater associated with several interesting outdoor activities. Coming to Vietnam, tourists can consider the following best beaches in Vietnam to have an amazing holiday, become one with nature and experience the typical tropical climate.
1 - My Khe beach in Nha Trang - top nicest beaches in Vietnam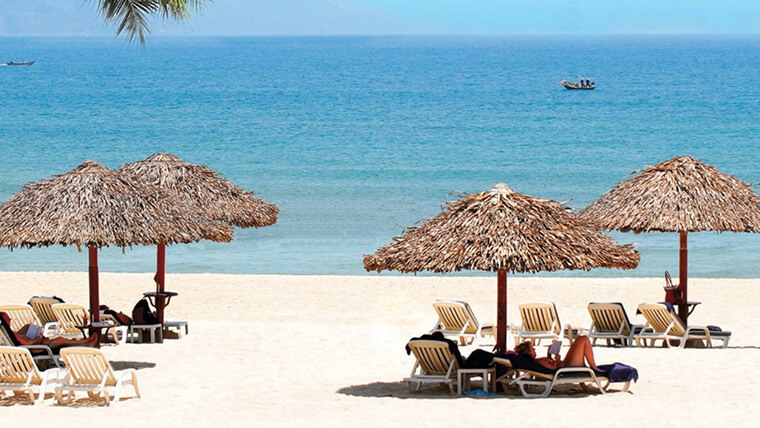 Source: Asianwaytravel
My Khe Beach is located in Phuoc My ward, Son Tra district, only about 3km from the center of Da Nang, meandering about 10km from Ngu Hanh Son Mountain to the foot of Son Tra peninsula. Among the Da Nang nicest beaches Vietnam, this is truly a typical tropical beach for an awesome sea vacation. Tourists can experience the clear sea water, white sand, luxury resorts and numerous exciting activities such as swimming, windsurfing, paragliding and yachting. Forbes ranked My Khe beach in the top 6 most attractive beaches on the planet in 2006.
2 - An Bang beach in Hoi An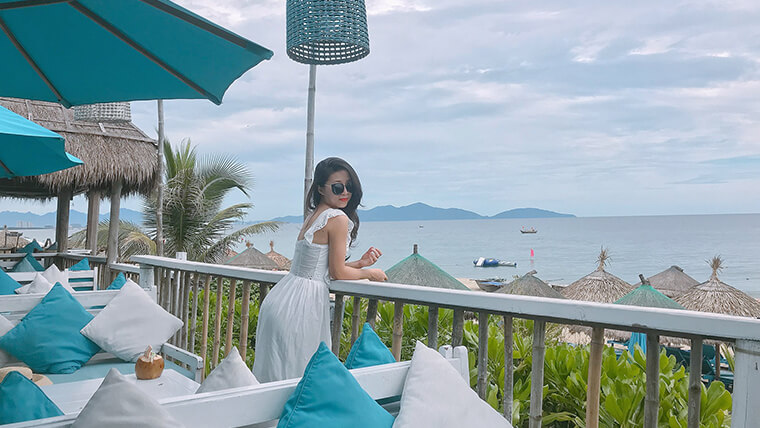 Source: Reviewdanang
An Bang beach located in Cam An ward, Hoi An, about 3km to the East from the center of Hoi An city is one of the best beaches in central Vietnam. You are attracted to An Bang beach by its wild, peaceful, natural and rustic landscape. An Bang is quiet and idyllic with white sand and calm waves, which creates a typical beach that you cannot see anywhere. According to CNN Travel, An Bang beach is considered one of the top 50 most beautiful beaches in the world in 2011 and one of the 100 best beaches on the planet in 2013. Top beach activities include windsurfing, jet-skiing, and wakeboarding.
3 - Lang Co beach in Hue - among nicest beaches Vietnam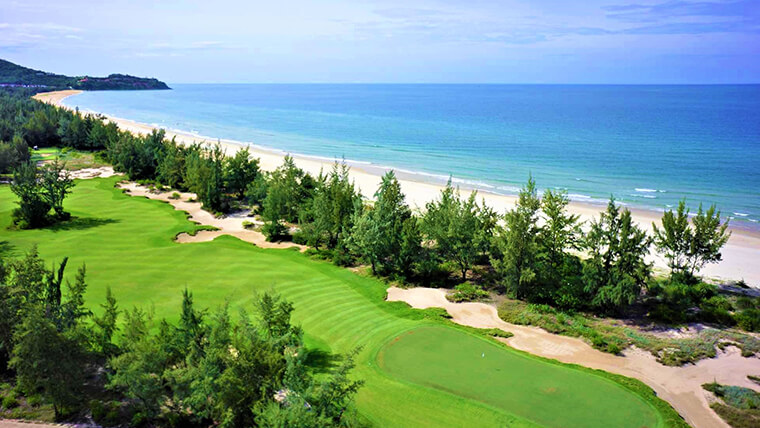 Source: Fantasea
Lang Co Beach located next to 1A highway, near Hai Van pass, about 70km to the South of Hue city center is definitely one one of the most beautiful beaches in Vietnam. Lang Co is famous for its tranquil and luxurious resorts, which is suitable for visitors to have relaxing moments after stressful days. Not only having a beautiful beach with smooth and white sand but Lang Co also offers visitors delicious dishes such as shrimp porridge, fresh squid, and grilled oysters with very unique flavors.
4 - Mui Ne beach in Binh Thuan - one of the best beaches to visit in Vietnam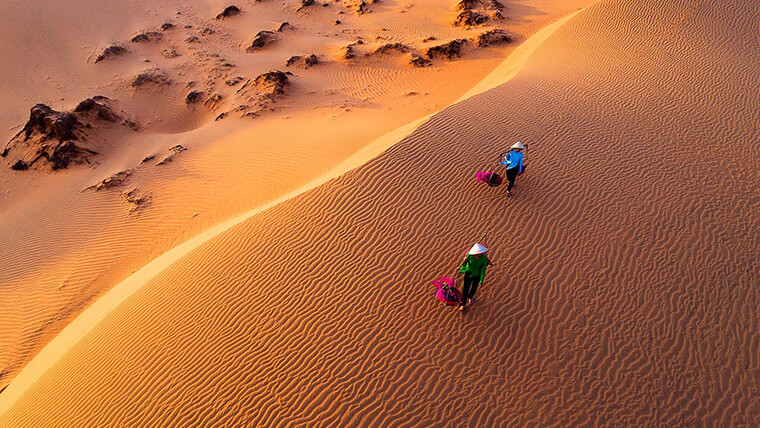 Source: Kichcaudulichtphcm
Mui Ne Beach is located about 25km to the East of the center of Phan Thiet city, it is quite convenient to visit Mui Ne. The beach is famous for the huge cliffs, endless stretch of sand, associated with shady streets with coconuts, which makes it a paradise resort for every tourist. Coming to Mui Ne, you should visit the fishing village to experience the busy atmosphere of the trading as well as to enjoy fresh seafood.
5 - Doc Let beach in Nha Trang - top 10 most beautiful beaches in Vietnam voted by Forbes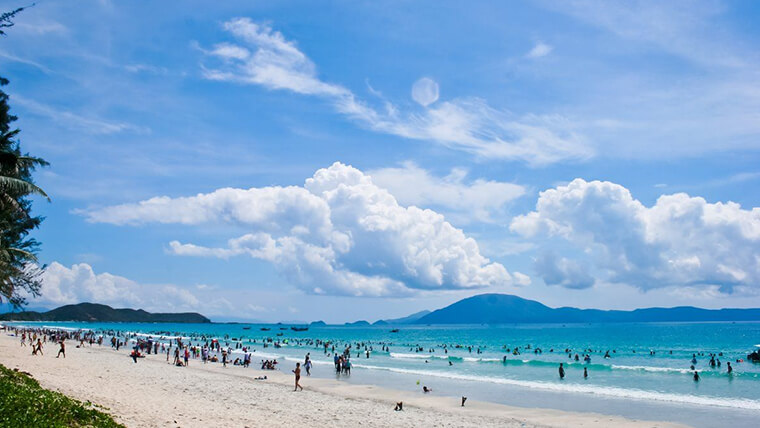 Source: Toptravels
Doc Let beach, located in Ninh Hai ward, Ninh Hoa town, Nha Trang city, about 50km to the South of the city center, is considered as the most beautiful beach within Nha Trang. Doc Let beach is famous for its pristine 8km long coastline, white sand, clear turquoise water, and white salt fields.
Doc Let is among the best beaches central Vietnam, where tourists will have the chance to swim freely because the water area is quite shallow and favorable for interesting activities such as riding a canoe to explore the island, paragliding, jet-skiing, and beach volleyball.
6 - Ho Coc beach in Vung Tau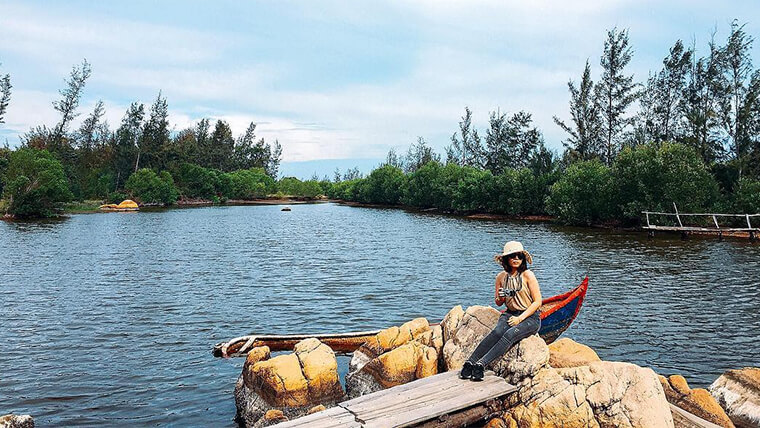 Source: Place
Ho Coc Beach is located in Bung Bien commune, Xuyen Moc district, Ba Ria - Vung Tau province, about 85km from Vung Tau city center. Ho Coc beach is surrounded by a lush forest, creating a special & peaceful beauty for the beach. Crystal clear seawater together with luxury resorts make this beach become more wonderful for relaxing. Visiting this best beach in Vietnam, do not miss to participate in exciting activities such as windsurfing, jet-skiing, swimming, and exploring the primary forest.
You may concern: Top beaches in Vung Tau city
7 - Beaches of Con Dao island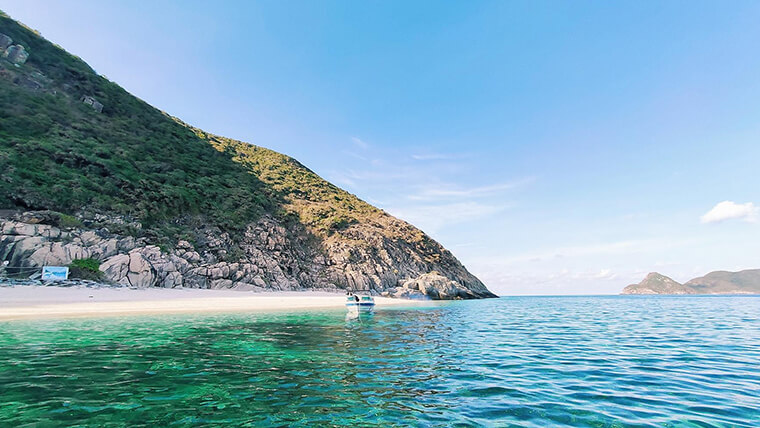 Source: Nhandan
Con Dao is an unspoiled island located in Ba Ria - Vung Tau province in the South of Vietnam. Con Dao island is an alluring tourist attraction because of its pristine and exotic beauty of beaches. The beaches in Con Dao attract numerous tourists not only because of the fresh air, blue and white seawater but also for interesting activities such as diving, watching coral, fishing, and especially witnessing turtles laying eggs.
8 - Beaches of Phu Quoc island - best beaches South Vietnam
Bai Dai beach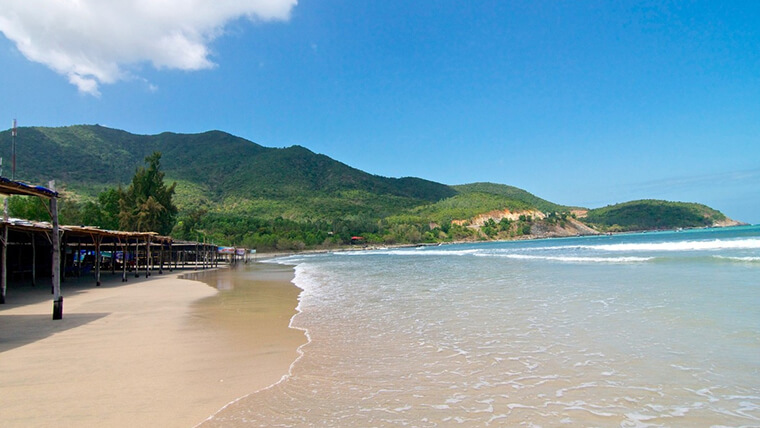 Source: Hungthinhland
Bai Dai is one of the most noticeable beaches that visitors should not miss. Bai Dai which is in the North of the Phu Quoc island has a 15km long coastline, turquoise clear sea water and a mysterious mangrove forest.
This is the best beach in Vietnam for tons of interesting activities such as seeing the sunset on the sea, taking photos at Sunset Sanato Beach Club, diving to witness coral reefs and marine life. In 2013, Bai Dai beach was voted one of the 100 most beautiful beaches on the planet by CNN's Travel.

Bai Sao beach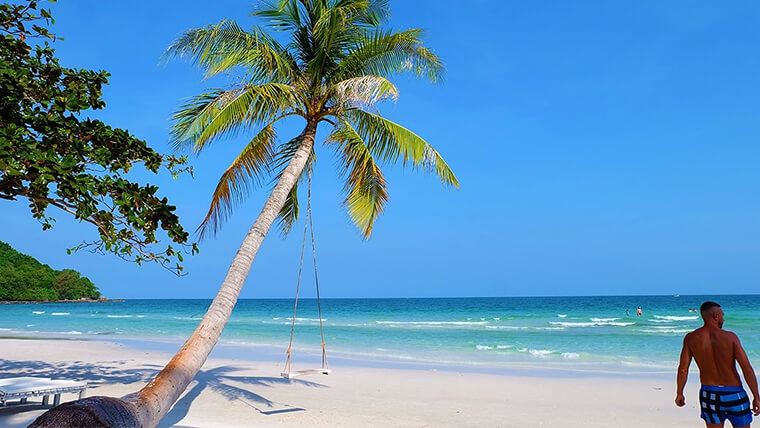 Source: Travip The Wanderlust
Besides Bai Dai beach, Bai Sao beach is among the most beautiful beaches in Vietnam. However, the road to get to Bai Sao is quite difficult. Therefore, this may be the reason why Bai Sao beach is not well-known as Bai Dai beach. Accordingly, this beach has not been affected by mass tourism impacts. It has a stunning and unspoiled beauty. The best time to experience Bai Sao is from June to October, because the sea is calm and clear, the waves are cool this time.
Top things to do at one of the nicest beaches Vietnam are swimming, sunbathing, snorkeling, kayaking, and jet-skiing. Besides, tourists can also enjoy delicious dishes like herring salad, grilled sea urchin with onions, Ham Ninh crab, and so on. To enjoy the exotic taste of fresh seafood under the cool sea breeze will bring visitors unforgettable experiences.
Vietnam not only has gorgeous beaches that satisfy every visitor from all over the world but also brings tourists fresh seafood, specialities, as well as friendly people. Therefore, do not hesitate to take a tour to Vietnam, especially the best beaches in Vietnam mentioned above. The pristine & stunning long beaches with white sand shores, deep blue & clear water and other tons of exciting things to do will be the best choice for a summer escape vacation.