Hue is well-known as one of the most important centers of Vietnam's culture and history, also a hub of stunning beaches in the Central region. Has a 120-kilometer coastline with several scenic and appealing beaches such as Lang Co beach, Canh Duong beach, and Thuan An beach is the most popular ones.
Hue beaches not only have spectacular beauty and maintain their natural pristine look, but they also provide tourists with a variety of fresh and exciting experiences that are unlike those found on Da Nang or Nha Trang beaches. Here's a list of beautiful beaches that tourists should not miss when visiting Hue.
Note: Motorbike rental in Hue is about 120,000-150,000VND/ day (~ $5.2 - 6.5)
I - Top famous beaches in Hue Vietnam
1 - Lang Co Beach
Lang Co Beach is in Thua Thien Hue province's Phu Loc district. This beach is situated in the world's most beautiful cove, as voted by World Bay Clubs in 2009. This beach, in particular, is located at the foot of Hai Van Pass, giving it a unique view.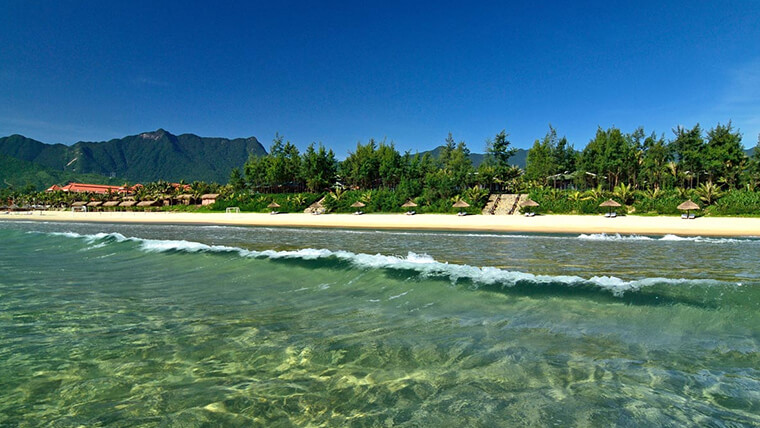 Source: Travelvietnam
The ideal time to travel to Lang Co is from April to July because the weather is so pleasant with sunshine and cool wind all day. Besides swimming or playing water sports at Lang Co, you can visit nearby attractions such as Lap An lagoon, Hai Van pass, Bach Ma national park, and so on.
The distance between Lang Co Beach and Hue's city center is approximately 65km; there are two options for getting there:
- By taxi: about 500,000 - 600,000 VND/4-seat car/way (~$21.55 - 25.86); travel time is approximately 2 hours/way
- By motorcycle: about 2.5h
2 - Canh Duong Beach in Hue
Canh Duong Beach is located in Canh Duong village, Loc Vinh commune, Hue city - 50km from Hue city center.
Traveling by motorbike from Hue city center to Canh Duong Beach, it takes 2.5h.
Travel by taxi from Hue city center to Canh Duong Beach costs about 500,000-600,000 VND (~ $22 - 26), the traveling time is about 2 hours
Travel by bus from the center of Hue to Canh Duong Beach: Take the LK1 route from the get-on point of the Southern Bus Station (No.57, An Duong Vuong Street, An Dong, Hue City) to the get-off point: Chan May port. The frequency is about 15-20 minutes; the traveling time is 2 hours; the cost is 30,000 VND/person/way (~ $1.3).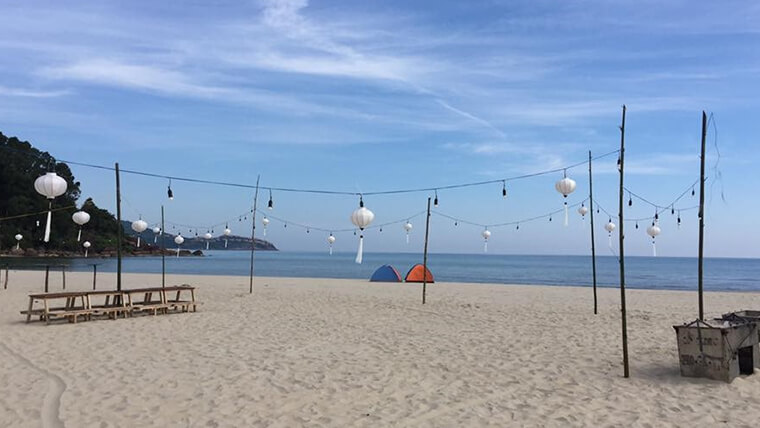 Source: Internet
Coming to one of the most pristine Hue Vietnam beaches, you will feel the fresh air and the cool breeze blowing through the sea, dispelling the tiredness and the muggy weather. Canh Duong Beach also has a stone walkway and a long swing that add to the poetic scene. Also, Canh Duong Beach has wide sand, suitable for small parties or overnight camping on the sea. Camping services are available with the price from 100,000 - 600,000 VND/ camp (~ $4.3 - 26).
Having a lot of exciting beach activities such as soccer, volleyball, swimming, have a campfire, throwing a barbecue party, lighting to catch fiddler crab at night, going to the Hue Beach Bar to enjoy burning music moments, etc.
There are plenty of restaurants and children's playgrounds or fully equipped public toilets around Canh Duong Beach. Not only that, coming to Canh Duong Beach, you can also experience the fishing with fishermen and witness first-hand squid fishing in the sea.
The dishes in restaurants near this beach are elaborately processed but still retain the taste of the sea. Some of the dishes you should try are grilled squid, steamed crabs, grilled fish, steamed shrimp, and salted crab.
II - Hue Beaches located nearest to Hue city
1 - Thuan An Beach
Thuan An Beach is located in Thuan An town, Phu Vang district, 15 kilometers from Hue city center. To get to Thuan An beach, you can travel by:
- Taxi: Cost about 200,000 VND (~ $8.62) & traveling time: about 45 minutes.
- Motorbike: Traveling time is about 1hour & 15minutes
- Bus: Get-on point: Southern Bus Station (No.57, An Duong Vuong Street, An Dong Ward, Hue city); Drop-off point: Thuan An endpoint; Frequency: every 15-20 minutes; Traveling time: 2 hours; Bus fare: 5,000 VND/person (~ $0.2)
Thanks to its unique position near the Thuan An River, this beach is a nice spot for overnight camping, watching the sunrise over the sea, and observing the fishing village's early morning activities.
Visiting to one of the most pristine beaches near Hue, you should not miss trying the popular dishes such as Bloating Fern-shaped cake, Nậm cake (Vietnam Steamed Shrimp Rice Cake), egg-meat pressed cake, seafood, etc., with a various price range from 20,000 to 150,000 VND (~ $ 0.86 - 6.46)/ person.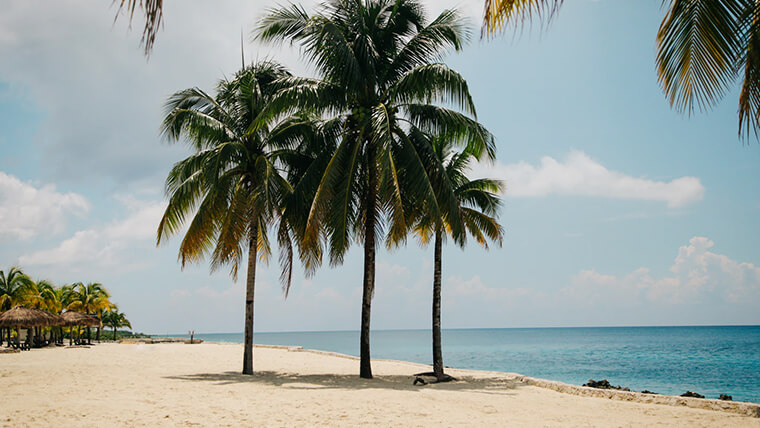 Source: Clem Onojeghuo
The top nearby attractions to experience local culture and daily life:
Thai Duong Temple (700m from the beach) is also called the Temple of Mrs. Giang (associated with the mysterious story of the Sea King's wife). The temple was built in the architectural style of the typical Vietnamese "Holy House" and decorated in detail with dragon and phoenix dancing, with two main colors: green and red. Every year, on the 23rd of December of the lunar calendar, locals will hold a lucky festival with many special activities such as procession, dragon dance, folk games, etc.
Hai Thanh Citadel: This work was built in 1813. The citadel was built in the Vauban style with a circumference of 285m, with a deep and wide trench system around it. Here, 99 gun emplacements were placed above the wall.
2 - Ham Rong Beach
Ham Rong Beach near Hue Vietnam is located in Vinh Hien Commune, Phu Loc District, about 40km from Hue city center. Options to move from the Hue city center to Ham Rong Beach include:
- Motorbike: Traveling time: about 1.3h
- Taxi: Cost: 200,000 VND (~ $8.62); traveling time: about 45 minutes
Ham Rong Beach is famous for its pristine and less-touristy place with the blue of the sea, lush green of forests, rocky fields lying close to the sea to form a miniature "cave" with the sound of waves crashing, sounding like a song of the sea with many tones. Ham Rong Beach is shrouded in a thin layer of mist in the winter, creating a romantic and inspiring scene for visitors.
Ham Rong beach in Hue has three different swimming areas: Ham Rong beach, Indochina beach, and Dam beach. When coming to Ham Rong beach, they can camp overnight under the casuarina groves, make a campfire together, enjoy fresh seafood, etc.
Linh Thai Mountain, located near Ham Rong Beach, is a popular tourist destination. Mountain nearly 800 meters high, twisting and surrounding the beach.
You will be enchanted by beautiful nature, traditional cuisine, and small rocky mountains. While Ham Rong Beach is not as well-known as Lang Co or Canh Duong, it still has a wild, exotic, and appealing beauty. This is also a great place to visit if you want to get away from the city's hustle and bustle.
III - The most pristine beaches in Hue
1 - Hai Duong Beach
Hai Duong beach is located in Huong Tra commune, Thua Thien Hue province, about 15km from Hue city. This beach is impressive with its pristine beauty with not many visitor and tourism activities.
How to get:
- Motorbike: Going from the center of Hue city, following Highway 49 towards Thuan An sea about 6km, there will be signposts of turning left to Tam Giang, then go straight 5km across Tam Giang bridge till arriving at the junction. After that, you turn right. Next, go directly to Thai Duong Thuong village, pass Thai Duong Ha village. At the end of the road is Hai Duong sea. Traveling time is about 1.3h per way.
- Taxi: it takes about 20-45 minutes with the price of about 150,000 - 200,000 VND (~ $6.4 - 8.5).
At Hai Duong Hue beach, you can look down to the bottom through the crystal blue sea, watch the endless waves slightly hitting the shore, jump down to the cool water or relax on the rocky cubes. Walking along the long-coastal stone embankments and listening to the sound of the sea will be a worthwhile experience.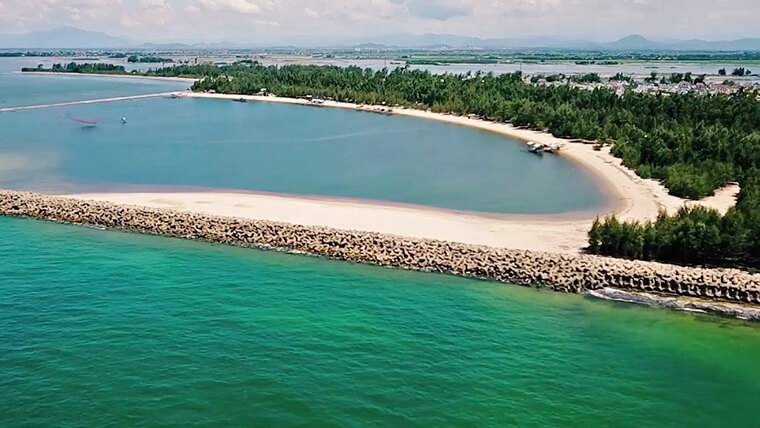 Source: Vhtthuongtra
There is a low rocky beach with concrete rocks shaped like a honeycomb and a high rocky beach (three-legged rock) with large concrete blocks that are stacked on top of each other in a very unique way. In the midst of the immense sea space, you will be surprised to see a promontory in the middle of the sea. The water level here is just above your knees and you can walk out there.
Hai Duong Beach brings not only enchanting scenery but also delicious food. You can go to the Hai Duong market to enjoy typical dishes here: fresh seafood, grilled fish noodle, Vietnamese pancakes, etc., for only about 10,000 VND (~$0.43) / dish.
2 - Vinh Thanh Beach
Vinh Thanh Beach is not as famous as Lang Co Beach or Canh Duong Beach, not close to Hue City as Thuan An Beach, but Vinh Thanh Beach in Hue has its charms not everywhere else has. This place is about 30km from the city center; you can choose from the following two methods to get to Vinh Thanh Beach:
- Taxi: Travel time is about 1 hour; cost: 400,000 VND (~ $17.24)
- Motorbike: the road is relatively easy to get around, at about 1 hour and 20 minutes per way.
The picture of small boats floating on the water waves and the image of fishermen with darkened faces under the scorching sun but with goodness and sincerity in manners, etc., are probably the images that attract and leave a deep impression in the hearts of visitors about Vinh Thanh beach.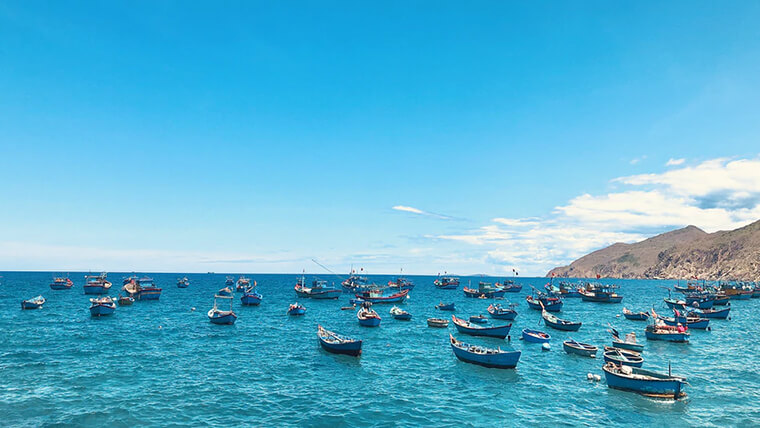 Source: Lily tran
Coming to this beautiful Hue beach, you can enjoy fresh seafood buying from the locals while watching the way they cook for you.
A complete seafood meal for only about 200,000 - 350,000 VND / person (~ $8.62 - $15.08).
Vinh Thanh is the best choice for those who want to spend a little time on the sea's wild beauty. Experiencing the local daily life by waking up early and exploring how the locals do their business at the fishing market is one of the most amazing things to do here.
However, this is a less-touristy beach, there are not many lodging and accommodations available for tourists, be well-prepared before coming here.
There are many lovely beaches in Hue with charming scenery and interesting things to do. Also, Hue is a hub of cultural and historical attractions waiting for tourists to explore such as Hue Imperial City, Perfume River,….