Shopping in Ho Chi Minh city is one of the best things to do in the most vibrant and charming cities of Vietnam with lots of local markets, shopping malls and departments. Paying by cash and card is almost available in all shopping places here. In Ho Chi Minh City markets, the most convenient payment method is by cash. In fashion boutiques, shopping malls, supermarkets and convenience stores, the credit card, e-wallets, QR code are available.
I - Shopping in Ho Chi Minh City markets
There are dozens of items sold at Ho Chi Minh City markets. You can buy many little cute things and souvenirs, enjoy local food and better understand the local culture.
1 - Ben Thanh Market
Location: the intersection of Le Loi, Le Lai, Phan Boi Chau, Le Thanh Ton Street Tran, right in the middle of District 1 in Ho Chi Minh City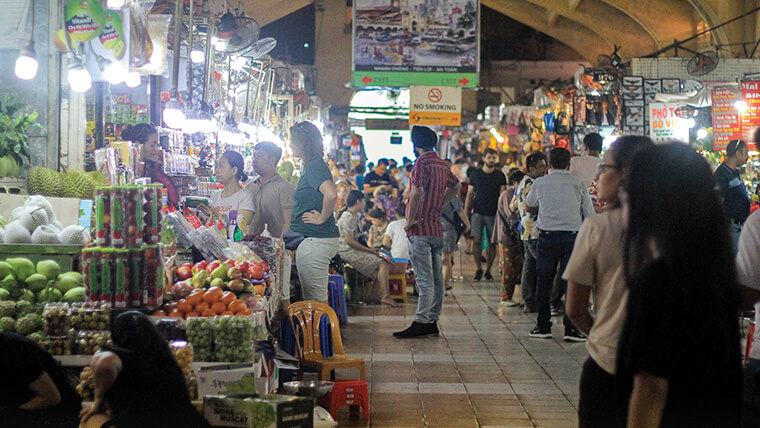 Source: Quynh Lee
Opening hours: 5am - 7pm (the main fair) and 7pm to 11pm (the night fair)
Ben Thanh market is the busiest market and an important symbol of Saigon. Coming here, you can buy souvenirs, Vietnamese clothes, exported handicrafts and enjoy specialties such as sea cucumber, abalone, broken rice (Com Tam in Vietnamese), bun cha, hu tieu.
2 - Visiting An Dong Market for cheap shopping in Ho Chi Minh City
Location: An Duong Vuong Street, Ward 9, District 5
Opening hours: 7am - 10pm
An Dong Market is a big wholesale market specializing in fabric products and clothes. You will get lost in a maze of clothes, shoes and fabric here. The goods made from Vietnam, Guangzhou, Japan, Thailand,...
3 - Ba Chieu Market
Location: Bach Dang Street, Ward 1, Binh Thanh District
Opening hours: 5am - 8pm
Ba Chieu Market is undeniably one of the best places for shopping in Saigon. You can buy popular items such as T-shirts, flip flops, hair ties,... There are also many delicious foods such as fried rice in Vu Tung stall, broken rice in Huyen stall, Bun Mam in Tai stall,...For the better prices, you should go at the end of the day.
4 - Binh Tay Market
Address: No.57A Thap Muoi Street, Ward 2, District 6
Opening hours: 7am - 6pm
There are more than 2000 stalls in the market providing more than 30 types of goods including: seafood, spices, cakes, clothes, household appliances, gold, silver, gemstones. Also, you can take a walk to the area adjacent to Phan Van Khoe Street for food items such as frog, oysters, steamed fish, dried fish, chicken, duck,..
II - Famous street for shopping in Ho Chi Minh City
1 - Ly Chinh Thang Street - paradise of shoes and sandals
Location: Ward 7, District 3
Opening hours: 9am - 9:30pm
At Ly Chinh Thang Street, you can buy shoes at affordable prices. On this street, there are many shops with paradoxical names like Ugly Strange (Xấu Lạ in Vietnamese), High Price Bad Shoes (Giày Xấu Giá Cao in Vietnamese). Other famous shops are Vina Shoes, Gia Gia Export Shoes,...
2 - Nguyen Trai Street - a hub of fashion boutiques
Location: Ward 3, District 5
Opening hours: 8am - 10pm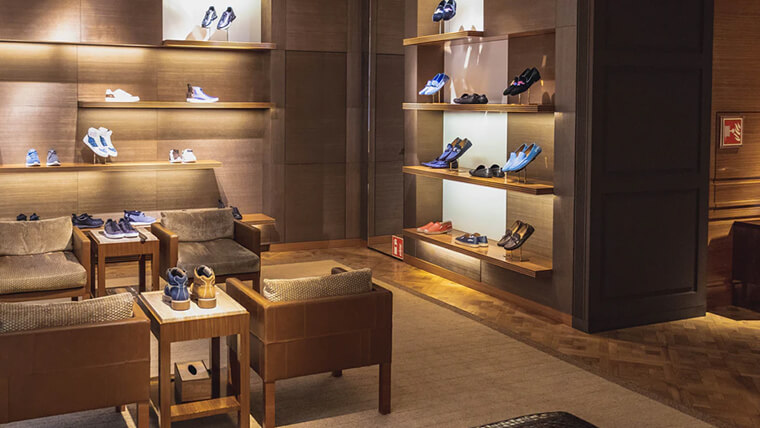 Source: Christian Wiediger
Nguyen Trai Street is a 3km long street fully covered by fashion boutiques for teenagers. You can buy unique clothes & shoes and trendy accessories at affordable prices. Top-rated boutiques are Yame Shop, Dugi Fashion, J-P Fashion, MWC Shop.
3 - Le Van Sy Street - one of the best places to shop in Ho Chi Minh City
Location: Ward 11, Phu Nhuan District
Opening hours: 8:30am - 10pm
On Le Van Sy Street, there are many fashion shops from brands such as Charles & Keith, Talaca, NEM, where shoes, sandals and accessories with trendy and modern models are available for sale.
4 - Nguyen Dinh Chieu Street
Location: Ward 5, District 3
Opening hours: 9am - 10pm
This street is famous for many fashion boutiques mainly selling clothes for families with reasonable prices. The types and designs of clothing here are extremely diverse, beautiful and unique.
III - The best shopping malls in Ho Chi Minh City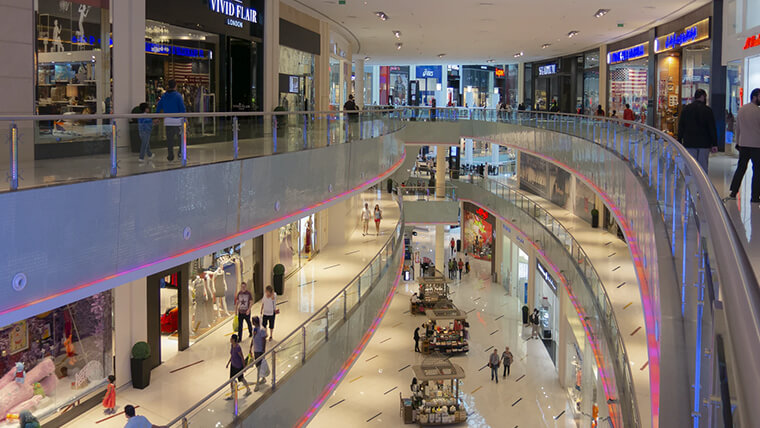 Source: Mostafa meraji
There are many shopping malls in Saigon where you can buy high quality products from major brands such as MAC, Christian Dior, Levi's, Celio, Moschino, Tommy Hilfiger,...Some famous shopping malls in Saigon are Saigon Center, Bitexco Financial Tower, Aeon Mall Binh Tan, Aeon Mall Tan Phu,...
IV - Notes for first-time visitors
When shopping in Saigon, there are some things that you should notice:
Firstly, you should carefully consider and check the prices to make the best choice instead of rushing to buy. There are many items with different prices but with the same appearance.
Secondly, most of the time when going shopping in Ho Chi Minh City at the local markets or at the vendor, keeping in mind that a good bargaining skill is the key to get better prices. If you want to start a negotiation, you can say "đắt quá" which can be pronounced like "duck wa" which means too expensive.
Third, you should prepare some Vietnamese banknotes and pay attention to differentiate the denominations when paying.
Finally, you should double-check before paying. Check to see if the package has enough goods or not.
It is obvious that shopping in Ho Chi Minh City Vietnam will give you plenty of interesting experiences. In addition to the above locations, there is also a system of convenience stores and supermarkets in Saigon with many items that you should try once.