If you are planning to visit Hue after coming to Ho Chi Minh city, do not miss our article. Possibly thanks to it, you can choose yourself a suitable schedule and optimize your own time and expenses.
The distance between this two destinations is approximately 1,000km along the AH1 route. There are 4 ways to travel from Ho Chi Minh to Hue: train (seat; berth), bus (seat; berth), plane, tourist car.
I - Train from Ho Chi Minh to Hue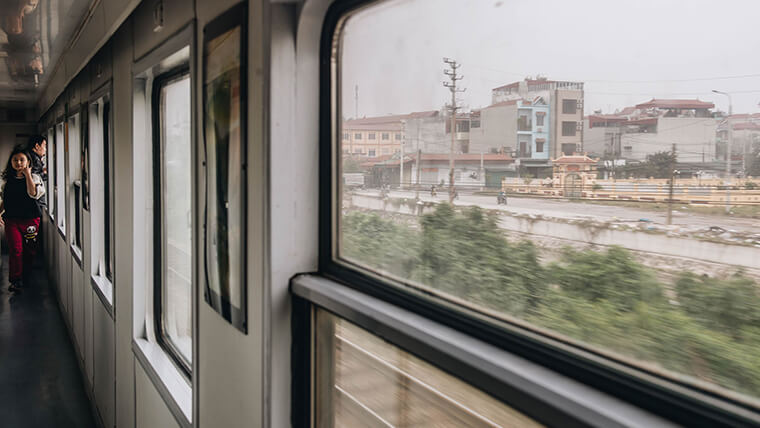 Train (Source: Kenh14)
If you choose this form of transportation, it will take you about 20 hours for the entire trip. During the train journey, you will have the opportunity to admire the surrounding landscape, stopping at some scheduled locations. Moreover, for international tourists (especially those from European countries), traveling by train is quite a new and interesting experience compared to the subway or high speed train. Some trains from Saigon to Hue are: SE8 - Depart 6:00; SE6 - Depart 8:40; SE4 - Depart 19:45; SE2 - Depart 21:55 (source: https://dsvn.vn/).
Note: The hard seat carriages might bring uncomfortable feelings because the seats are small & a bit hard to foreigner tourists and the surroundings are quite noisy.
Departure: Saigon train station – No.1, Nguyen Thong, Ward 9, Dist 3, Ho Chi Minh city
Arrival: Hue train station - No.2, Bui Thi Xuan, Phuong Duc, Hue city
Travel time: About 20h/trip
Ticket price: 605.000 - 1.012.000 dong/person/way ($26 - 43.6)
The distance between the two stations: About 1.039km (according to Google Maps).
Travel time is flexible. There are both air-conditioned soft seats and air-conditioned berths for you to choose. Moreover, this form of transportation is rather interesting and the cost is also quite reasonable. One limitation is that the travel time is as long as a day.
II - Travelling by plane
For the flight from Ho Chi Minh to Hue, currently there are only three operating airlines: VietJet Air; Jetstar Pacific and Vietnam Airlines. Each airline has different flight times, fees and quality of service to suit the choice of most passengers.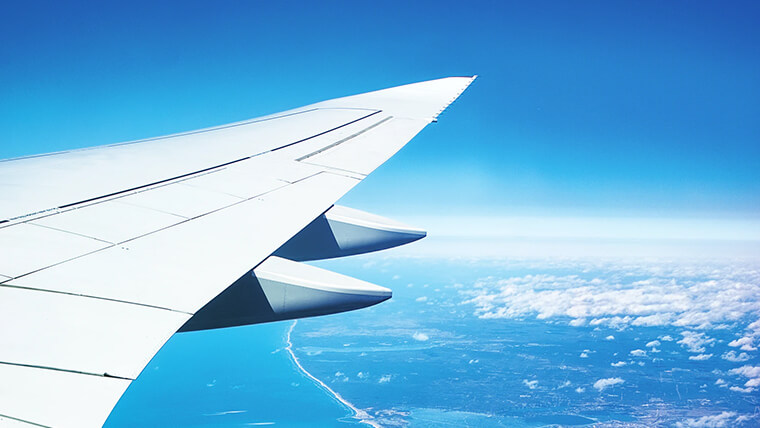 Airplane (Source: Simon Maage)
Flight time: 2 hours from takeoff until landing, excluding check-in time.
Fare: about 600,000 - 3,000,000 dong/person/way ($25 - 130). Depending on the flight time, promotions, seat class and cabin class, the price might vary slightly.
Booking method: Tourists can access the main website of these 03 airlines to search for flights, choose seats, book flights and pay online.
- VietJet Air: https://www.vietjetair.com/
- Jetstar Pacific: https://www.jetstar.com/
- Vietnam Airlines: https://www.vietjetair.com/
This is a convenient and time-saving form of transportation, suitable for public service travelers, busy people with limited time. Compared to other forms of transportation, the cost is slightly higher. However, the airlines also regularly launch stimulus promotions so if you take your time, you can "hunt" for tickets with a good price.
III - Bus from Ho Chi Minh to Hue
Traveling by bus is one of the most popular options of tourists due to its flexible travel time and the optimal expenses. These are some bus companies with departure time you can refer to:
Some buses operating route Ho Chi Minh - Hue
- Anh Tan Bus: 5 trips/day with the following departure time: 7am, 8am, 9am, 11am & 1pm. Booking through: 094.33.14.66.8.
- Hoang Long Bus: 7 trips/day with the following departure time: 7am, 8am, 11am, 2:30pm, 5:30pm, 6pm, 9pm. Contact: 0234.385.4884.
- Minh Duc Bus: 1 trip/day with the departure time of 8 AM. Booking through: 093.58.333.93.
Travel time: approximately 20 hours excluding stops.
Bus fare: 420.000 - 550.000 VND/person/way ($18 - 24). All are two-floor berths with air-condition, cold towels and drinks.
Traveling by bus is cost-saving and also, the travel time is manageable. However, it would be a long trip so it is quite inconvenient for bathing or having meals. Ideally, you should prepare some snacks and shower before you get on the bus. Preparing a favorite playlist is also essential.
IV - Booking a package tour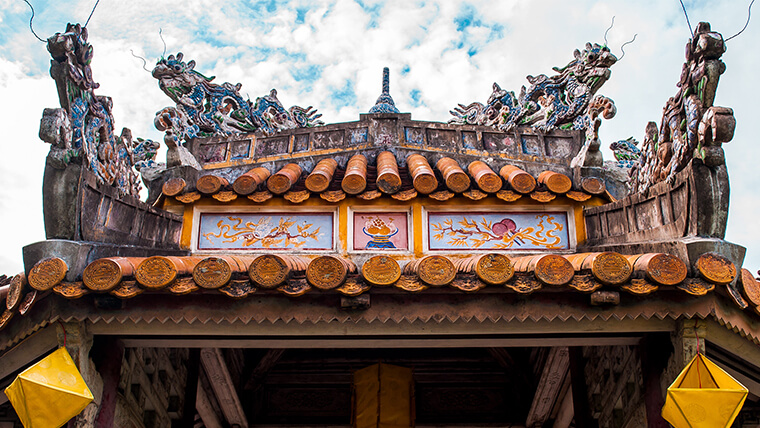 Beautiful view of Hue (Source: Josh Nezam)
Currently, there are many tour operators organizing tours departing from Ho Chi Minh to Hue. The travel time and the fare is always at the optimal level. Moreover, it is often paired with famous places of Khanh Hoa province such as: Golden Bridge, Ba Na Hill, Hoi An, Thien Duong Cave, etc. These are some tour operators you can refer to:
Saigontourist Travel Service Limited Company at 45 Le Thanh Ton Street, District 1, Ho Chi Minh City. Phone number 028.38.279.279 or website: https://www.saigontourist.net/.
Travel Company is one of the multinational travel agencies located at 190 Pasteur, District 3, Ho Chi Minh City. Contact phone number 028.38.22.88.98 or website: https://travel.com.vn/.
Dat Viet Tourism and Trade Service Joint Stock Company at 198 Phan Van Tri Street, Ward 10, Go Vap District, Ho Chi Minh City. Phone number 028.73.081.888 or website: https://datviettour.com.vn/.
The average fare ranges from 4.500.000 - 6.700.000 dong/person/tour ($193 -289). Regarding tour schedule and accompanying service package, you can directly contact the travel agency.
Going on tours, you will not have to worry about which places to visit. Moreover, the price is also relatively optimal for a 3N4D tour in the beautiful places in Thua Thien Hue, Khanh Hoa.
V - Which is the best way to travel from Ho Chi Minh city to Hue?
It is impossible to ensure which form of transportation is better than the other because each has its own advantages and disadvantages. To choose the most suitable form of transportation, you should consider your needs, budget, and schedule.
We wish you a great experience when you come to Vietnam and have interesting discoveries in the beautiful city of Hue. Hopefully, the information we shared in this article is helpful and might contribute to a memorable trip in our country.