According to the list of World billionaires in 2021 by Forbes Magazine (USA), Vietnam has 6 representatives including Pham Nhat Vuong, Nguyen Thi Phuong Thao, Tran Dinh Long, Ho Hung Anh, Tran Ba Duong, and Nguyen Dang Quang. The criterion to be on the list is the size of an individual's wealth based on shảe prices and exchange rates on the fifth March 2021.
1 - Top 6 Vietnamese billionaires: Pham Nhat Vuong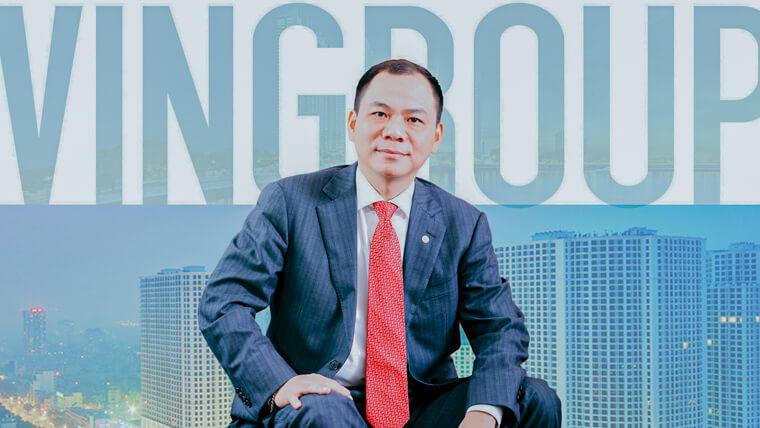 Mr. Pham Nhat Vuong is the richest man in Vietnam in 2021 - Source: vneconomy.vn
Pham Nhat Vuong, a chairman of Vingroup - Vietnam's largest conglomerate, is the richest person in Vietnam in 9 straight years and is listed in the world's richest billionaires with total assets of 7.3 billion USD.
Vingroup of Pham Nhat Vuong is the most famous multi-industry corporation in Vietnam with a wide range of brands such as: Vinhomes (a system of luxurious apartments and villas), Vincom (a chain of shopping malls), Vinpearl (high-class resort and entertainment system), Vinschool (an inter-level educational system), Vinsmart (electronic devices and smartphones), Vinpearl Airline, Vineco (clean agricultural products), and the list goes on.
As other Vietnamese billionaires, Mr. Pham Nhat Vuong first started his career relatively early . Hestudied in Russian and started up an instant noodle business named Technocom in the Ukraine in the 1990s before moving back to Vietnam. Then, he gradually established Vingroup, focusing on many fields such as real estate, retail, and healthcare, etc. Besides, Mr. Vuong also turned investments into non-profit ventures in fields like education, sports, and healthcare. In 2020, Pham Nhat Vuong and his wife founded the VinFuture Prize for science and technological innovation.
2 - Vietnamese billionaires: Nguyen Thi Phuong Thao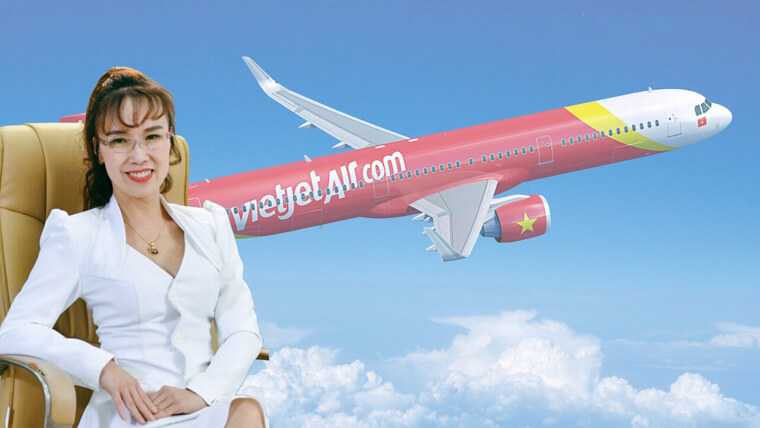 Nguyen Thi Phuong Thao is the general director of VietJet Air - Source: vietnammoi
Nguyen Thi Phuong Thao, also called the female "general", is a businesswoman and billionaire, who is currently the general director of VietJet Air, and the Standing Vice President of the Board of Directors of HDBank. She is also the richest woman in Vietnam, the second Vietnamese billionaire with a net worth of $2.5 billion, preceded by Mr. Pham Nhat Vuong, and the wealthiest self-made woman in Southeast Asia.
She has worked in HDBanks for 15 years before becoming the founder of Vietjet Airline. Although at the very beginning, it just had a handful of domestic routes. Then, it has gradually expanded to 80 aircraft which serve 120 destinations. It transported 23 million passengers last year, accounting for 46% of the passenger market in Vietnam.
3 - Vietnamese billionaires: Tran Dinh Long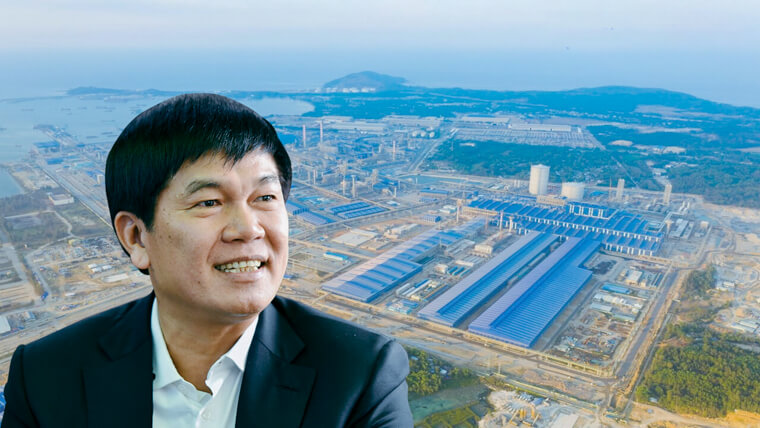 Mr Tran Dinh Long - Source: timviec365.vn
Tran Dinh Long, a Vietnamese billionaire, and businessman is currently the chair of Hoa Phat Group Joint Stock Company. He is listed as the third wealthiest person in Vietnam and regarded as the most successful businessman in the steel industry in Vietnam.
Mr. Tran Dinh Long, one of the richest people in Vietnam, founded Hoa Phat Corp. in Hanoi in 1992, which is now the biggest steel producer in the country, which provides office equipment, construction steel and steel pipes. In March 2019, he became one of the billionaires in Vietnam with a total fortune of $2.2 billion.
4 - Top Vietnamese billionaires: Ho Hung Anh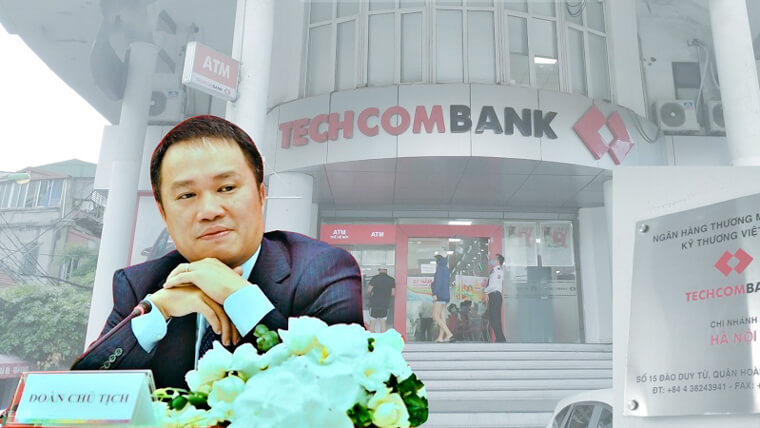 Mr Ho Tung Anh - Source: timviec365.vn
Mr. Ho Tung Anh is in the top richest billionaires on the stock exchange and also the Chairman of the Board of Directors of Techcombank. Hung Anh's total asset value is $1.6 billion.
In terms of his biography, this Vietnamese billionaire held the position of director of SANMEX Company, the Republic of Russia from June 1994 to March 1997, then the General Director of MASAN RUS TRADING Company. In May 2008, he was appointed to be the Chairman of the Board of Directors of Vietnam Technological and Commercial Joint Stock Bank - Techcombank. At that time, he was still holding the position at Masan. In April 2018, he stopped working at Masan after 10 years and stayed focused on Techcombank until now.
5 - Top 6 Vietnamese billionaires: Tran Ba Duong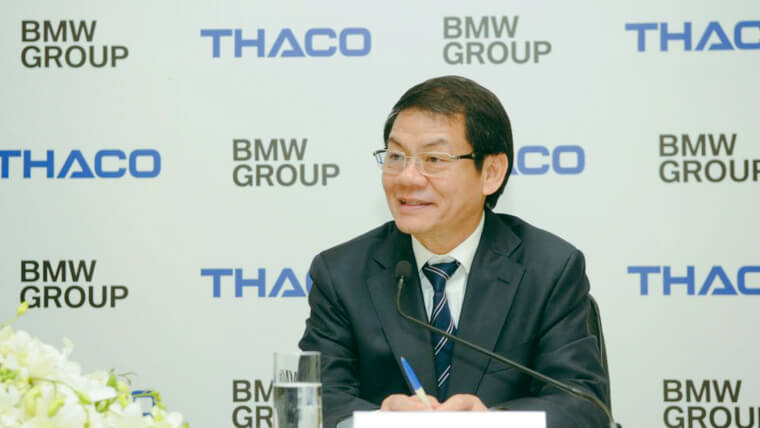 Mr Tran Ba Duong is ranked 5th in the top 100 richest in Vietnam - Source: Cafef
Tran Ba Duong is the founder and also the Chairman of the Board of Directors of Truong Hai Automobile Joint Stock Company (THACO), the biggest car company in Vietnam with over a third of the automobile market nationally. In addition, he is also known as the General Director of Dai Quang Minh Real Estate Investment Joint Stock Company. Mr. Duong is mentioned in the list of Vietnamese billionaires, owning a fortune of $1.6 billion.
His career started when he worked at an auto repair factory in the 1980s, then became the manager here. THACO has marked an incredibly important milestone in his career. THACO was established in 1997, originally selling cars, then assembling cars for international brands such as Peugeot, Mazda, and Kia. Over time, THACO has continuously thrived, and gradually transformed into a multi-industry company with key investment fields such as Logistics, Trade - Service, Investment - Construction, Automotive & Mechanics, Agriculture, and Forestry.
6 - Vietnamese billionaires: Nguyen Dang Quang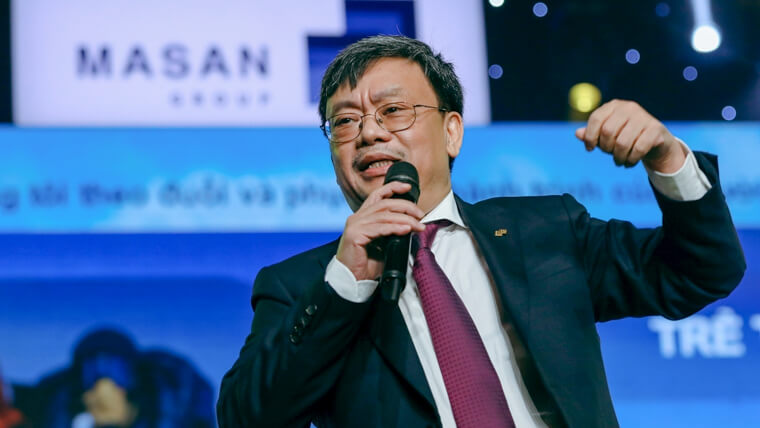 Mr Nguyen Dang Quang - Source: Vnexpress
Being a Vietnamese billionaire businessman, Mr. Nguyen Dang Quang is the co-founder and chairman of Masan Group with its subsidiaries of Masan, Techcombank and Masan Food. He is the sixth richest man in Vietnam with a total asset value of $1.2 billion. He is renowned for bringing the production of instant noodles and chili sauce to Russia.
Mr. Quang invested in Techcombank in 1993 and then founded Masan Group with Ho Hung Anh (his business partner) in 2004. He built a factory with a capacity of 30 million packages of noodles monthly, then expanded his investment into soybeans, fish sauce and chili sauce. In February 2020, Nguyen Dang Quang officially became the chairman of VinCommerce. Particularly, after the Vinmart supermarket system merged with Masan, he has directly taken over the position of Chairman of the Board of Directors of VCM and VinCommerce.
Above is the list of top 6 Vietnamese billionaires in 2022. Let's follow Localtravelidea.com to get more details about traveling to Vietnam and other beneficial information.