Vietnam is one of the best travel destinations in Southeast Asia. The stunning landscapes from mountainous to coastal area, unique and vibrant culture existing over 4000 years of 54 ethnic minorities, and incredibly delicious food create diverse attractions for tourism activities. Vietnam, a country that you can visit and explore nearly all year round.
I - An overview of the Vietnam tourist season
In Vietnam, the tourist season is divided into two distinct seasons: peak season and low season. Due to the influence of culture and lifestyle, the Vietnam peak season for international tourists is from October to April of the following year (coinciding with winter vacation, Christmas, and Lunar New year,...). As for domestic tourists, the peak season starts from May to September each year (coincides with summer holidays, big holidays on April 30 - May 1, and September 2 in Vietnam). This opposition has created advantages and disadvantages for international visitors when coming here at different times.
Notes about the tourist season in Vietnam for international tourists:
- Peak season of tourism: from October to April
- Low season of tourism: from May to September
- On the big holidays such as Vietnamese Lunar New Year, The Reunification day & International Labor day (on April 30 & May 1) are the booming times of domestic tourism, not recommended to visit the famous tourist destinations in Vietnam.
II - Vietnam tourist season: Peak season
The peak season in Vietnam for international tourists lasts from October to April. This is also the best time to visit Vietnam when the climate in all regions is so great and suitable for most tourist activities.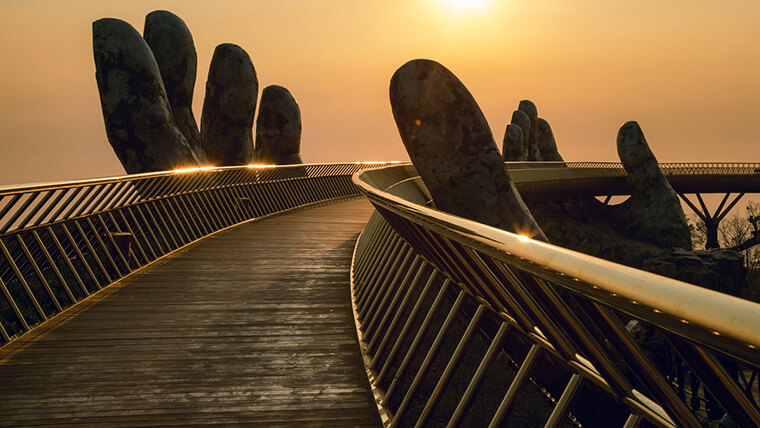 Northern & northern central Vietnam
Experiencing the months of autumn, winter, and spring seasons, the weather in these regions is pleasant without high temperatures and heavy rains. The average temperature: 16 - 24°C.
- Winter (October - January): cold & dry weather, low rainfall.
- Spring (February - April): cool fresh weather, little rain, and many big cultural festivals such as Vietnam Lunar New Year & traditional festivals.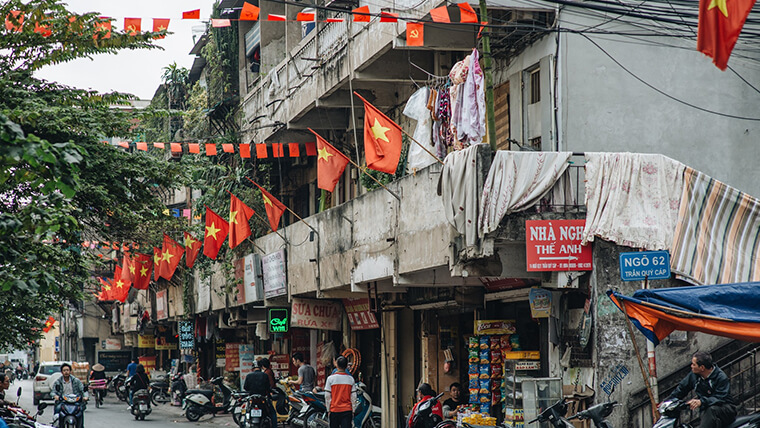 High season in Vietnam - Source: Kenh14
Southern central & southern Vietnam
From October to April is the dry season in Southern central & southern Vietnam with warm weather and low rain. The average temperature is around 25°C.
October to April is considered the peak tourist season in Vietnam for international travelers. You can go sightseeing the beauty of natural landscapes, trekking and hiking to the mountainous regions in Northern Vietnam, having a cruise tour on Vietnam's bays, immersing yourself in the cultural experience, and enjoying the greatest food in Vietnam.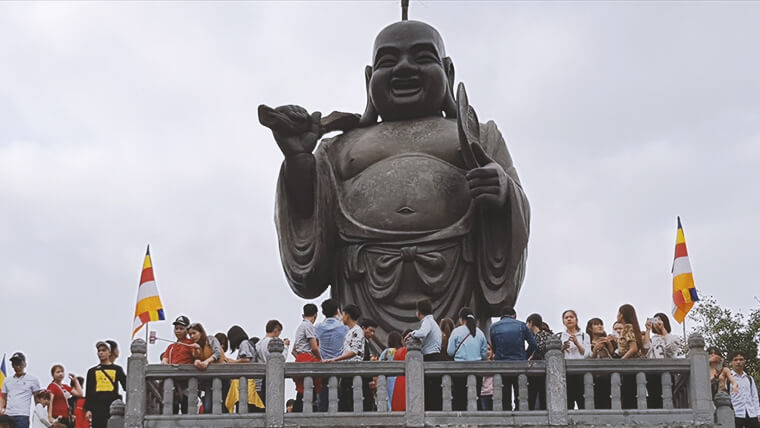 Notes: On the occasions of Vietnamese New Year or holidays, the number of domestic tourists visiting the famous attractions goes up significantly, you should have well-prepared plans for the suitable travel itinerary. The cost of travel services, accommodation and tickets may get a bit higher. Be more careful when traveling and participating in public events and festivals.
III - Vietnam tourist season: Low season
From May to September is the low tourist season in Vietnam. At this time, Northern Vietnam is in the summer, characterized by hot & humid weather. June and July are the hottest months, the temperature can rise up to 40°C or even more.
Central and southern Vietnam is in the rainy season. From August to September is the stormy season, mainly affecting the central provinces. The average temperature is about 30°C.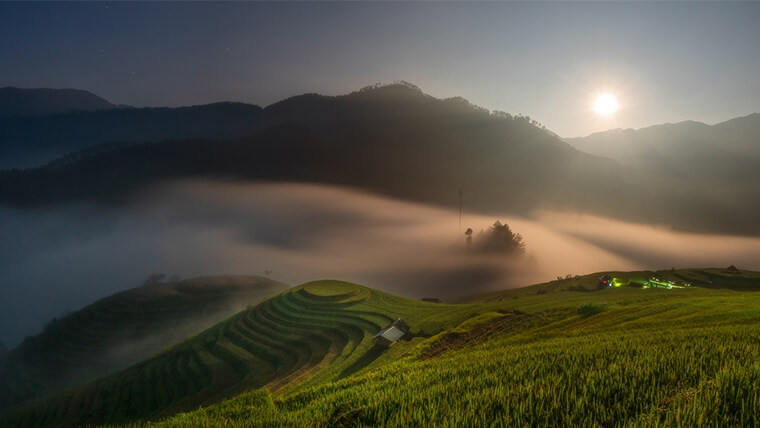 During this Vietnam tourist season, there are still so many interesting places to visit and the long sandy beaches in the south & central region are always the best choices. Top Vietnamese beaches to visit include My Khe Beach and Non Nuoc Beach in Danang City; Nha Trang beach and Doc Let Beach in Nha Trang City; Dam Trau Beach in Con Dao Island; Long Beach in Phu Quoc Island,... However, from May to July, the beaches in Vietnam are full of domestic tourists, which you should consider before visiting.
The ripe rice season in northern Vietnam from late September to early October is so great to see. Top rice terraces in Vietnam are Mu Cang Chai rice terrace in Yen Bai province, rice terraces in Sapa, Y Ty rice terraces in Lao Cai province, Hoang Su Phi rice terrace in Ha Giang province.
That is a brief look into the Vietnam tourist season. Low and peak seasons all have their own good things to see. And in general, the best time to travel to Vietnam for international tourists is from October to April.