I - Overview of Phu Quoc climate
1 - Phu Quoc weather yearly
Phu Quoc Island is located at 9°53′ to 10°28′ north latitude and 103°49′ to 104°05′ east longitude, the weather is characterized by the savanna tropical climate & monsoon creating 2 distinctive seasons (rainy & dry season). The average temperature ranges between 25-28°C, the weather is quite pleasant and favorable for traveling nearly all year round.
2 - The weather forecast
To check the daily weather condition, or Phu Quoc weather forecast 14 days or the weather forecast monthly and daily, please check out at Accuweather website.
II - Phu Quoc weather monthly
1 - Dry season in Phu Quoc island
The dry season in Phu Quoc starts from November this year to April next year. The dry season is characterized by low rainfall, longer sunny days, and low humidity (about 73 - 80%). The average temperature is from 26 - 28°C. The highest temperature is 32°C in March & the lowest temperature is 22°C in January.
Phu Quoc weather is so nice in the dry season. This is the best time for sightseeing and immersing in beach activities. The best things to do in Phu Quoc are: diving deep into the sea to the coral reefs, swimming & surfing, squid fishing or exploring islands, and visiting the national park.
Dry season is an ideal time for diving in Phu Quoc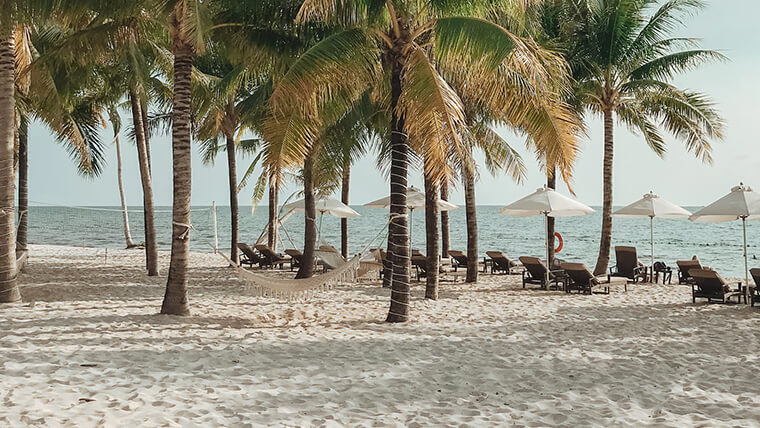 Phu Quoc dry season (Source: Tony Pham)
This is the high season of tourism, you should consider the travel services and should-visit attractions in Phu Quoc.
Phu Quoc weather in detail of temperature & rainfall information from November to April as below:
| | | |
| --- | --- | --- |
| Month | Temperature - Rainfall | Features |
| 11 | 26.7oC - 169mm | Nice weather, fresh seafood |
| 12 | 26.7oC - 59mm | Nice weather |
| 01 | 25.6oC - 34mm | Dry weather, jellyfish season. |
| 02 | 26.6oC - 29mm | The right time to sunbathe |
| 03 | 27.6oC - 54mm | The right time to sunbathe |
| 04 | 28.4oC - 149mm | The weather is stable, it's cloudy |
2 - Phu Quoc island weather in the rainy season
The rainy season lasts from May to November. High rainfall & high humidity are the main characteristics of weather in the rainy season.
The average rainfall: 387 - 546mm/month & the humidity: 85 - 90%. This time, due to the impacts of the southwest monsoon, the sea is featured by high waves & strong wind, making it a suitable condition for surfing & fish catching.
Visiting Phu Quoc this season, you can experience the good prices of services and enjoy the beauty of a less-touristy island.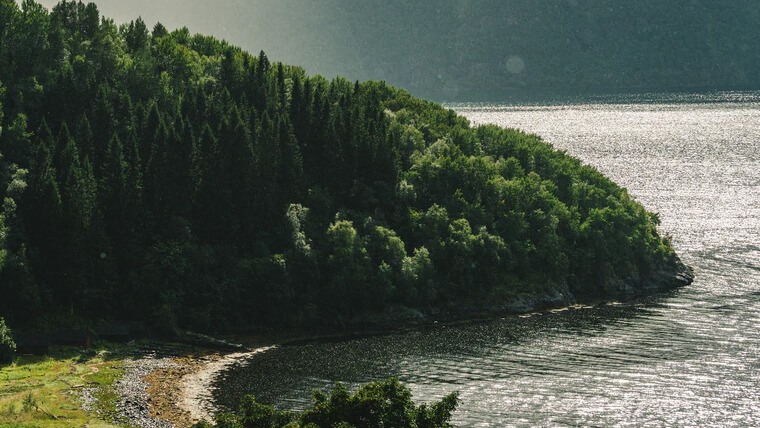 Rainy season of Phu Quoc (Source: Torbjorn Sandbakk)
To have a great trip to this island, tourists should pay more attention to the Phu Quoc weather forecast. Phu Quoc island is less affected by storms than Central or Northern Vietnam, but in the rainy season, sometimes the weather is affected by small storms & tropical depressions.
Please remember to take a raincoat & umbrella, and check the Phu Quoc weather forecast & information before traveling.
| | | |
| --- | --- | --- |
| Month | Temperature - Rainfall | Features |
| 05 | 28.4oC - 289mm | Small rains |
| 06 | 27.8oC - 413mm | More rain, the water in the East is muddy |
| 07 | 27.5oC - 418mm | Time to wait for the rainbow after rain and sunset |
| 08 | 27.3oC - 546mm | A lot of rain and rough seas |
| 09 | 27oC - 473mm | Heavy rain and rough seas |
| 10 | 26.7oC - 387mm | The sea is calm, the rainfall is decreasing |
Phu Quoc weather October & November is so nice to start a trip. The best time to travel to Phu Quoc island is from November to March when there is less rain and more sunshine.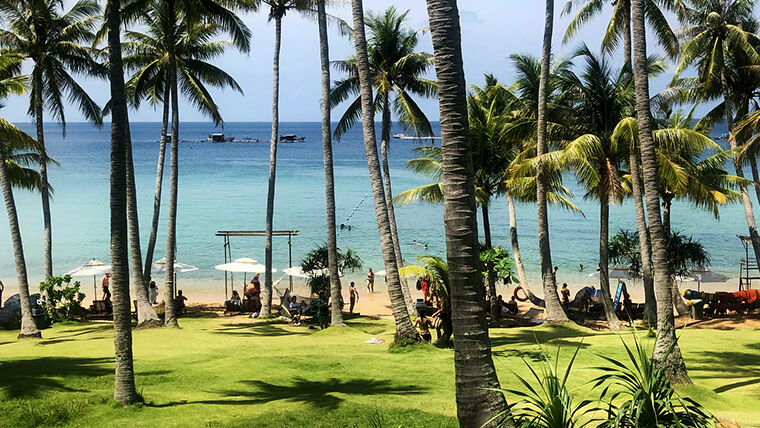 Phu Quoc Island (Source: Lewis)
The Phu Quoc weather is quite nice and pleasant in both rain & dry season, creating the suitable condition for visiting this beautiful island all year round. Do remember to check the weather forecast Phu Quoc on some weather apps such as Accuweather to get and update more helpful information. Visiting this beautiful island, you should not miss out: Phu Quoc national park, amusement parks, fishing villages, long sandy beaches, and pristine islets.