Phu Quoc airport name is Phu Quoc international airport which was built in 2012 and was put into service with the first flight until 2017. Currently, this is one of the three important airports in the southern region of Vietnam, an important trade gateway, attracting investment capital and promoting economic development in the Southern region.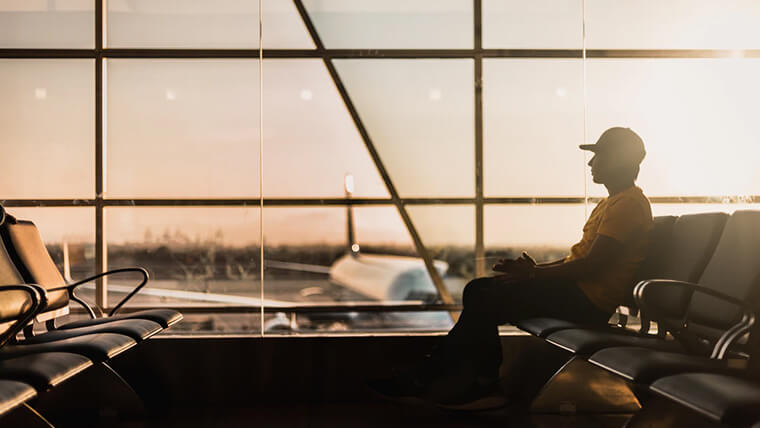 Visitor photosat Phu Quoc airport (Source: Marco López)
I - Contact information
The IATA of Phu Quoc airport code is PQC, ICAO code is VVPQ.
Contact Information:
- Headquarters: Group 2, Hamlet Duong To, Duong To Commune, Phu Quoc District, Kien Giang Province
- Phu Quoc airport online information: https://www.phuquocairport.com/
- Phone number: (0773) 3.848.077
- Fax: (0773) 3.846.693
II - Where is Phu Quoc airport?
The airport is located at the intersection of the Runway 10/28 and the taxiway axis to the aircraft park, with coordinates 10°11'11''N, 103°59'35''E (according to the coordinate system WGS-84), particularly in the southern part of Phu Quoc island.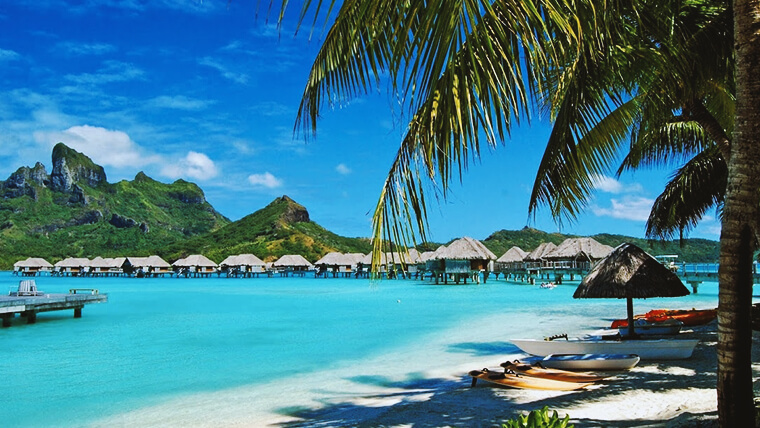 Phu Quoc Island (Source: Vietravel)
The distance between the airport and the center of Duong Dong town is about 10 km. Around the Phu Quoc airport, there are a number of tourist destinations that can be reached immediately as you arrive at the airport such as Suoi Tranh Tourism Area, Ham Ninh fishing village, Dinh Cau market, Da Ban stream, Vinpearl Safari Phu Quoc, Vinpearl Land Phu Quoc, and Rach Vem fishing village.
Phu Quoc nearest airports:
- Can Tho Airport (285km)
- Tan Son Nhat Airport (390km)
III - Infrastructure
Area of the airport: 904,55 ha
Runway: Phu Quoc international airport has 01 runway in the East-West direction and is symbolized by 10-28, 3000m long and 45m wide.
Areas at the airport:
- Passenger terminal, in which the international terminal is located in the east and the domestic terminal is located in the west.
- 36 airport check-in counters (18 for international passengers, 18 domestic ones)
+ 10 security scanners (6 for international passengers, 4 for domestic ones)
+ 3 arrival conveyor belts (1 for international passengers, 2 for domestic ones)
The capacity of the Phu Quoc airport: The airport can meet the demand of about 2.65 million passengers each year and serve big aircrafts such as B777, A321/ A320, and ATR72.
IV - Services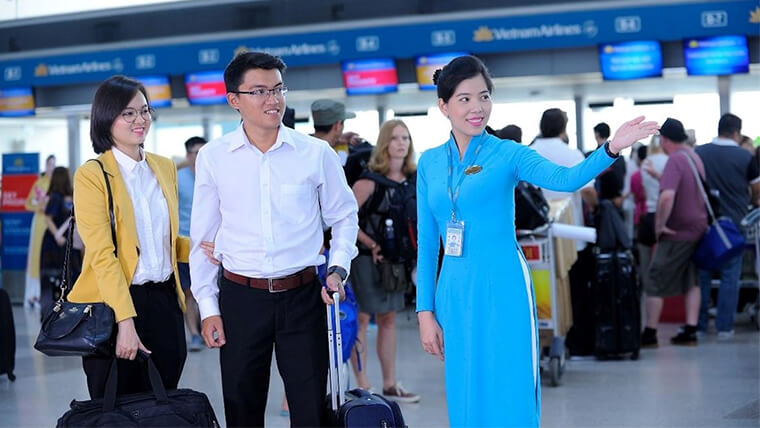 Services at the Phu Quoc international airport (Source: Vietnam Airline)
1 - Phu Quoc airport wifi
Arriving here passengers can use the free wifi with high speed, convenient for data searching or entertainment during the flight.
2 - Phu Quoc airport food & drinks
Fast food and Vietnamese dishes are available at food courts in the airport. Clean free water fountains are available at the airport. For more soft drinks and beverages, you can find them at coffee shops.
See more: top restaurants in Phu Quoc island
3 - Restaurants
If you are looking for some snack or meal, there is a Burger King, a Vietnamese restaurant, and coffee shop in the departure hall.
4 - Phu Quoc airport business lounge
The VIP lounges are available to support tourists and passengers for taking a rest or a private space to work and rest.
5 - Medical services
If any passengers as well as staff feel unwell or require medical assistance here, please come directly or contact the medical room at the station or the ground staff.
6 - Phu Quoc airport visa on arrival
The visa on arrival is available at the airport of Phu Quoc. In Vietnam, a visa on arrival requires an approval letter from a Vietnamese agency
7 - Other support services
Phu Quoc airport duty-free shops (for international passengers) and souvenir shops are located in the departure hall, right after the procedure hall (through the border police area for international passengers).
ATM and money exchange service, SIM card services are all available.
V - Airlines & flights to Phu Quoc international airport
1 - Airlines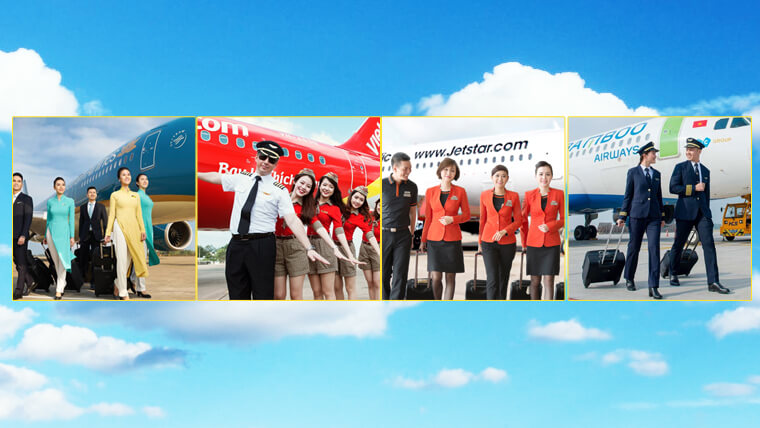 Airlines (Source: Internet)
- Domestic Airlines: Vietnam Airlines, Vietjet Air, Jetstar Pacific, Bamboo Airways
- International Airlines: Bangkok Airways, Air Asia, Azur Air, Asiana Airlines, China Eastern Airlines, China Southern Airlines, Donghai Airlines, Jeju Air, Korean Air, Hainan Airlines.
For more information about Phu Quoc airport departures, arrivals, flight schedule, and flights status, please check the official website: https://www.vietnamairport.vn/phuquocairport/en/
2 - Flight routes
Some main flight routes that Phu Quoc International Airport are operating.
Domestic flights routes:
- Phu Quoc - Noi Bai international airport (Hanoi)
- Phu Quoc - Cat Bi international airport (Hai Phong)
- Phu Quoc - Vinh international airport
- Phu Quoc - Da Nang international airport
- Phu Quoc - Lien Khuong international airport (Da Lat)
- Phu Quoc - Tan Son Nhat international airport (Ho Chi Minh city)
International flight routes:
- Phu Quoc - Kuala Lumpur (Malaysia)
- Phu Quoc - Bangkok (Thailand)
- Phu Quoc - Hongkong
- Phu Quoc - Seoul (Korea)
- Phu Quoc - airports in China: Guangzhou, Qingdao, Chengdu, Nanning, Shenzhen.
VI - Phu Quoc airport pick-up & transfer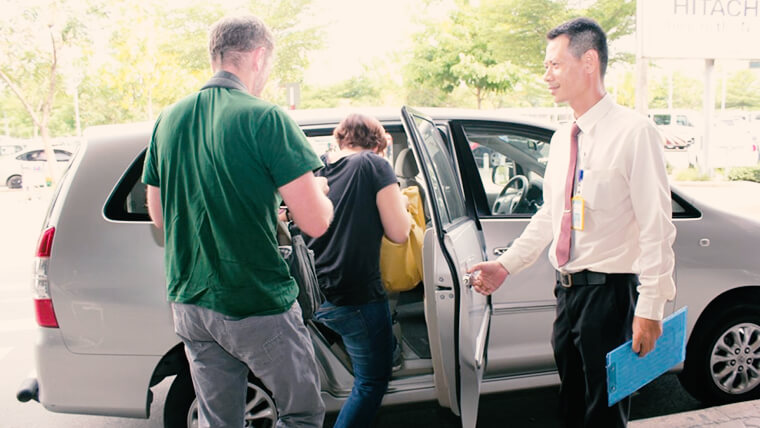 Taxi in airport (Source: Thuexequynhon)
1 - Motorbike taxi
Motorbike taxis will be suitable for those traveling alone with little luggage. These motorbikes are in the outdoor parking lot just to the right of the airport exit.
Motorbike taxi in some routes for your reference:
- From the airport to Duong Dong town: $3
- From the airport to Bai Dai (long beach): $1.3
- From the airport to Bai Sao (star beach): $4.3
- From the airport to Ong Lang beach: $5.2
2 - Phu Quoc airport shuttle bus
You can find some shuttle bus services at the parking lot in the airport with the ticket price of 50.000 VND ($2.15) to the city center.
Jetstar airline firm also offers a shuttle bus service from the airport to Duong Dong town. The pick-up place is at the parking lot and the drop-off point is at Nguyen Trung Truc street in Duong Dong town. Ticket price: 40,000 VND ($1.7).
3 - Phu Quoc airport taxi
From the airport to the city center hotels or to Duong Dong town, An Thoi island, and famous beaches in Phu Quoc, the best way is to take a taxi.
Some taxi brands in Phu Quoc:
- Nam Thang Phu Quoc Taxi: 02973.75.75.75
- SASCO Taxi: 02973.76 76 76
- Saigon Phu Quoc Taxi: 0297. 37 37 37 37
- Vinasun Phu Quoc Taxi: 02973. 27 27 27
- Mai Linh Phu Quoc Taxi: 02973. 97 97 97
4 - Renting a motorbike at Phu Quoc airport
There are lots of motorbike rental shops around the airport.
Motorbike rental costs from $5.2 to $6.5 per day.
5 - Phu Quoc airport map
In general, Phu Quoc international airport is the most important infrastructure of transport on this beautiful island which welcomes millions of tourists each year.