Located in the North of Vietnam, the climate of Ninh Binh is influenced by the tropical monsoon climate zone. There are 4 seasons in Ninh Binh:
- Spring: February to April
- Summer: May to July
- Autumn: August to October
- Winter: November to January
I - Ninh Binh weather in spring
Lasting from February to April, spring in Ninh Binh is characterized by humid and cold weather. Drizzles come frequently due to the impacts of low air pressure and northeast monsoon.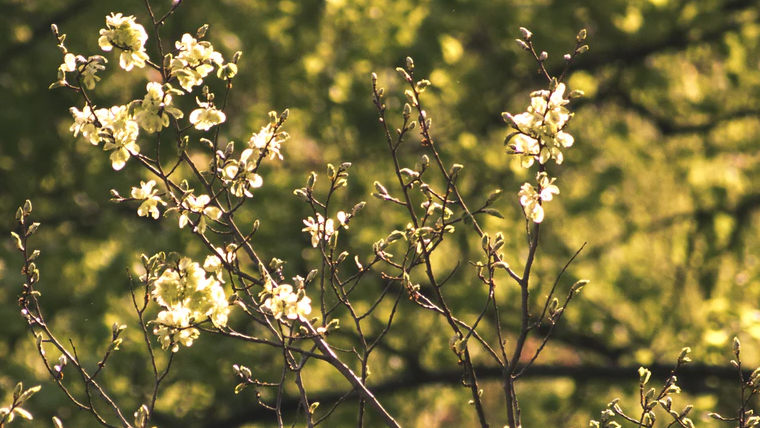 Spring in Ninh Binh - Source: Shyam
- In February, the rainfall is about 170mm, the average temperature ranges from 13°C to 18°C.
- In March, the amount of rain is a bit higher, about 200mm. And the temperature is from 16-22°C.
- Weather in Ninh Binh Vietnam in April: in April, the temperature in Ninh Binh rises up to 28°C, while it comes with fewer rainy days.
Spring is a time for sightseeing and cultural experiences. Bai Dinh Pagoda is a nice place to visit and explore the beliefs and traditions of the locals. Dinh Temple & Le Temple is a good place to broaden your Vietnamese historical understanding.
II - Ninh Binh weather in summer
Summertime lasts from May to July, the weather remains steadily hot and humid. The highest temperature in May is about 32°C, in June it is around 36°C. July is the hottest month with the temperature ranging from 28-40°C. The average rainfall is measured at around 260mm in summer months, leading to quite high humidity at about 80%.
The weather in Ninh Binh in summer with hot and humid features is not so ideal for traveling, especially in July. But the nice point is that there are fewer tourists, and you can admire more interesting things in Ninh Binh. Cuc Phuong national park is the best place to visit in summer. Late May to early June is a ripe rice season in Tam Coc. This is a great time to take a boat trip along the Ngo Dong river and admire the vast golden rice fields from the peak of Mua mountain.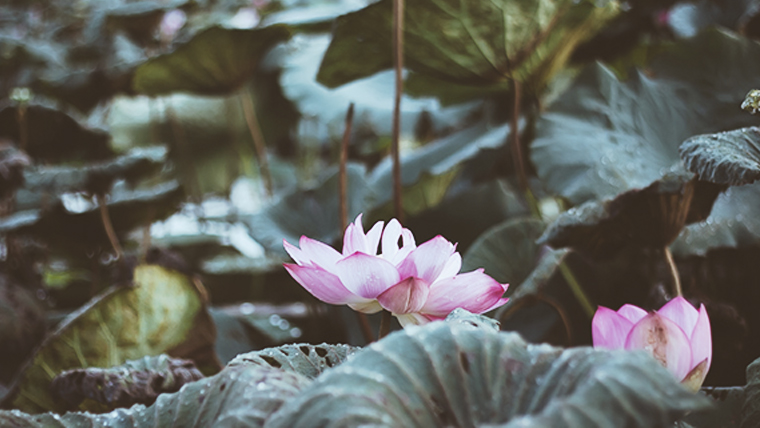 A lotus pond in Ninh Binh - Source: Tuna Nguyen
III - Ninh Binh weather in autumn
From August to October is the Autumn season. The weather in autumn is so nice with moderate temperature. Rainfall in August is higher than in September & October.
- In August: the average temperature is about 32.5°C and rainfall is around 280mm
- In September: the temperature decreases slightly, ranging from about 26°C - 32°C. The rainfall also goes down to about 260mm.
- Weather in Ninh Binh in October: The weather is more pleasant with lower temperatures (about 24°C) and less rain.
Autumn is always the best time to admire the beauty of Ninh Binh. Nice weather makes your trip more comfortable and ideal to visit all points of interest such as Bai Dinh Pagoda, Trang An complex, Tam Coc, Van Long Tourist Site and Cuc Phuong National Park.
The ripen rice field in Ninh Binh - Source: Hachi
IV - Ninh Binh weather in winter
This is the coolest time of year in Ninh Binh. The average temperature is about 22-28°C, the rainfall in winter is estimated at about 210mm.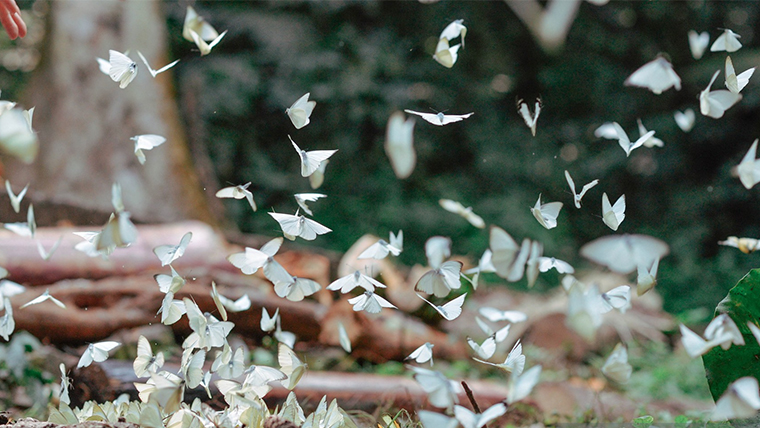 Cuc Phuong National Park - Source: Kenh14
- In November: the temperature is from 19°C to 27°C.
- In December: the weather in December is strongly affected by the monsoon wind, the main weather characteristics are cold and dry. The temperature is from 16°C to 24°C and the rainfall is 160mm
- Ninh Binh weather in January: piercing cold winds and more drizzles making the humidity get higher to over 85%. Temperature ranges from 15°C to 22°C, sometimes it drops to below 7°C. The rainfall is about 160mm.
Wintertime is suitable for a cave exploring trip. Three cave systems of Tam Coc and caves at Trang An landscape complex are so nice to visit.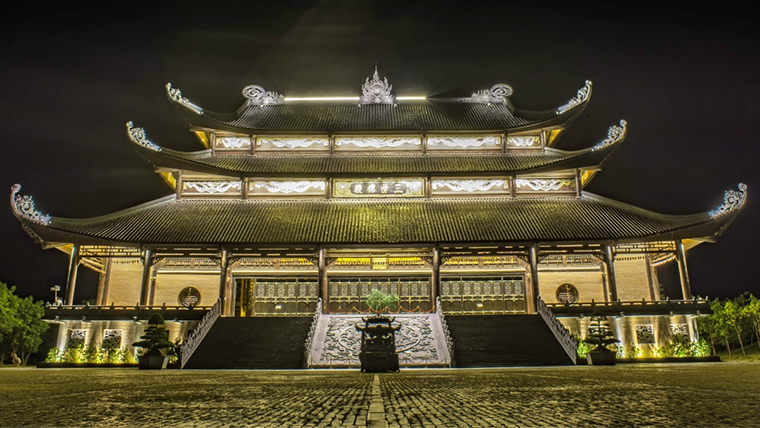 Bai Dinh Pagoda - Source: VnExpress
For the fullest experience at this place, Ninh Binh weather is an important thing to care about. As mentioned above, you can visit Ninh Binh all year round. However, from late autumn to late spring (September to April) is highly recommended