With a large sea area and a long coastline, Vietnam currently possesses more than 3,000 islands, both large and small, and two large islands, Hoang Sa and Truong Sa, along with about 1,000 reefs. The system of islands in Vietnam is divided into two main parts:
- The system of coastal islands includes about 2,800 different large and small islands, mainly distributed in four provinces: Kien Giang, Quang Ninh, Khanh Hoa and Hai Phong.
- The offshore island system has more than 2,000 islands, large and small, scattered in the East Sea.
I - Overview of best islands in Vietnam
Most of the beaches and islands in Vietnam are great destinations for going to the beach, swimming and diving. Each sea or island brings a distinctive feature from the majestic, youthful, natural beauty to enthusiastic hospitable people. Choosing the destination is islands, visitors not only enjoy the scenery, enjoy the freedom of water activities but also have the opportunity to experience the life of fishermen in the islands. The lifestyle and culture of a Vietnamese community are attached to the sea all year round.
Enjoying seafood is one of the reasons why an island tour is more and more desirable. Seafood in Vietnam is extremely diverse, rich with different ways of processing, making the trip even more attractive.
II - Famous beautiful islands in Vietnam
Sea islands are one of the topics that cannot be ignored by foreign tourists when coming to Vietnam - a beautiful country with a long coastline of 3260km and thousands of islands scattered from north to south. Here are some of the best islands in Vietnam.
1 - Vietnam best islands in the North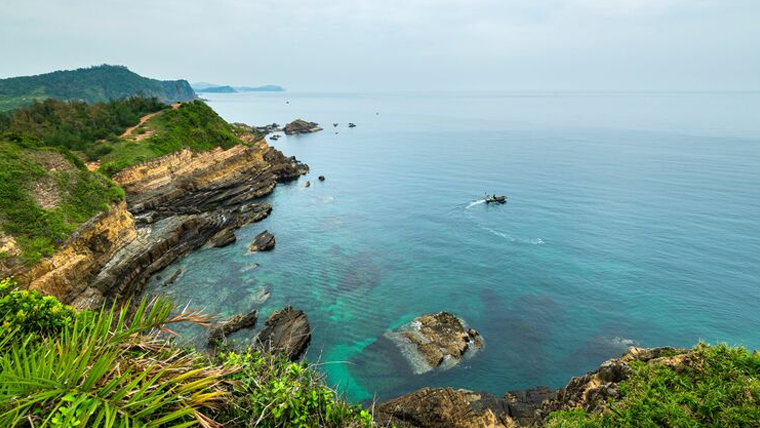 Co To Island - Source: Linh Hai Nguyen
Co To island:
Co To island is an archipelago located in the east of Van Don district, Quang Ninh province. There are a number of places in Co To island that you should visit such as Co To lighthouse, Van Chai, Hong Van wharf, Bac Van port, Cau My reef. Visitors can take a high-speed train from Van Don port to Co To, which will take more than 1 hour depending on the weather.
Cat Ba island:
This island is located off the coast of Hai Phong city which has many restaurants, hotels and bars. On arrival at Cat Ba Island, you can rent a kayak to visit Monkey Island and Lan Ha Bay. It takes about 45 minutes to take the high-speed train from Binh wharf to Cat Ba island. If you go from Dinh Vu port, it will take about 2 hours because you have to go through two ferry lines Dinh Vu - Ninh Tiep and Ben Cat - Cai Vieng.
2 - Vietnam best islands in the Central
Cham island:
Cu Lao Cham is far from 30km south of Da Nang city ​​center. Visitors can participate in exhibitions of nature and culture of the people of Cham island, Lang Ong, old well, Huong fishing village. It will take you about 20 minutes to travel from Cua Dai station by canoe.
Ly Son island:
Ly Son Island is the only island district of Quang Ngai province. Ly Son has the To Vo Gate, Quan Am Dai, Hang Pagoda, and the Fatherland flagpole on the top of Thoi Loi which are suitable places for tourists to visit. The only way to get to Ly Son Island is by speedboat from Sa Ky port with a running time of about 35 minutes.


Phu Quy Island - Source: Fantasea
Phu Quy island:
ocated in The Central of Vietnam, Binh Thuan province, 120km from Phan Thiet. You can go to Thay Nai's tomb to learn about the history of the island, stand on Doi cape watching the waves crash or take a walk on the romantic Trieu Duong sea. It takes about 3 hours to get from Phan Thiet to Phu Quy island by speedboat.
Binh Ba island:
This is a city of Binh Ba far from Nha Trang about 60km, Khanh Hoa province. Binh Ba is famous for Bai Chuong, Bai Nom, Bai Nha Cu, where you can enjoy sunrise or snorkeling and fishing. It only takes about 20 minutes to travel by canoe from Cam Ranh port to Binh Ba island.
Hon Tre island:
Considered as the green pearl of Nha Trang Bay, about 5km from Nha Trang city. Currently, Hon Tre Island has tourist destinations such as Vinpearl Land, Hon Tre cultural park, Se Tre tourist resort, Dam Bay eco-tourism area. From Cau Da port, it takes only about 15 minutes by High-speed train to Hon Tre Island.
3 - Vietnam best islands in the South
Phu Quoc Island - Source: Vietnam-guide
Phu Quoc island:
Located 45km from Ha Tien in the southwest of Vietnam, this is home to the most beautiful beaches in the world such as Sao beach, Dai beach and dozens of other pristine beaches. Phu Quoc island is the ideal destination for you to immerse yourself in nature, forget all worries of life. From Ha Tien to Phu Quoc, if you take a high-speed train, it will take about 1 hour 15 minutes. If you take a high-speed ferry, it will take about 2 hours and 45 minutes.
Con Dao island:
Con Dao Island is an archipelago located off the South coast, Ba Ria-Vung Tau province. This place is not only one of the best Vietnam islands to visit, it is also a part of Vietnamese history. Here, you will feel the most authentic feelings about history at the old French colonial prison. Plus, Dam Trau beach is also the place where you can explore. With a speedboat, you will only take about 3 hours to get to Con Dao Island.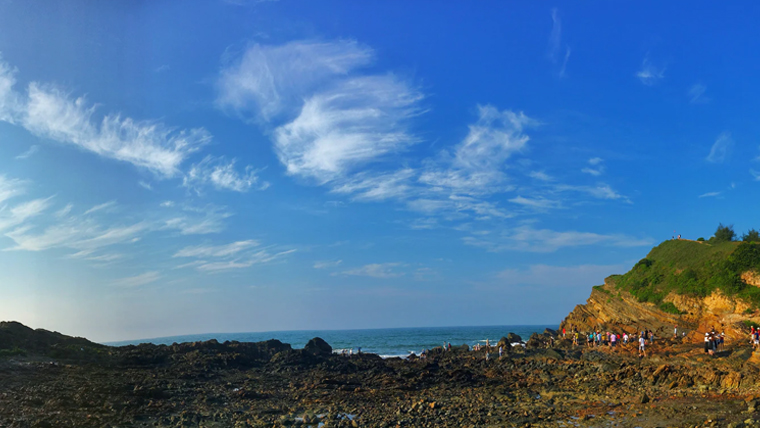 Nam Du Island - Source: Oanh MJ
Nam Du island
Nam Du island is an archipelago located southeast of Phu Quoc Island, 65 nautical miles from the coast of Rach Gia. Tourists can visit Hon Lon, Ngu beach, Thien Lanh ghost hill and many other places here. To get to Nam Du Island, it takes about 2 hours to transfer by high-speed train from Rach Gia.
Above are beautiful, famous islands and have been visited by many foreign tourists. Accommodation, entertainment and tourism services are focused so that visitors can enjoy the trip comfortably and easily.
III - Some of the best islands in Vietnam but little known by foreign tourists
1 - Quan Lan island
Quan Lan Island is famous for its peaceful, pristine natural scenery, white dunes, clear seawater. Quan Lan is an interesting tourist destination for visitors to admire and watch the sea. Quan Lan has 3 big beaches for you to visit: Quan Lan, Son Hao and Minh Chau. To get to Quan Lan Island, visitors can take a high-speed train from Cai Rong temple about 45 minutes to arrive.
2 - Bach Long Vi island
Bach Long Vi is an island and a district in Hai Phong city, Vietnam. Because Bach Long Vi Island is located offshore, rarely exploiting tourism, this place has not developed a system of hotels and resorts. Visitors can freely immerse themselves in nature, feel the idyllic and humble beauty of this island. To go to Bach Long Vi Island, you can go by a high speed train called Bach Long of Hai Phong Citadel and it takes about 8 hours to travel.
3 - Cu Lao Xanh island
As a military island, but recently, Cu Lao Xanh is the ideal choice for many tourists when arriving in Quy Nhon. Coming to Cu Lao Xanh, you can experience many activities such as swimming, watching coral, squid fishing, fishing,.. Visitors only take about 25 minutes by a high speed train from Quy Nhon fishing port to Cu Lao island.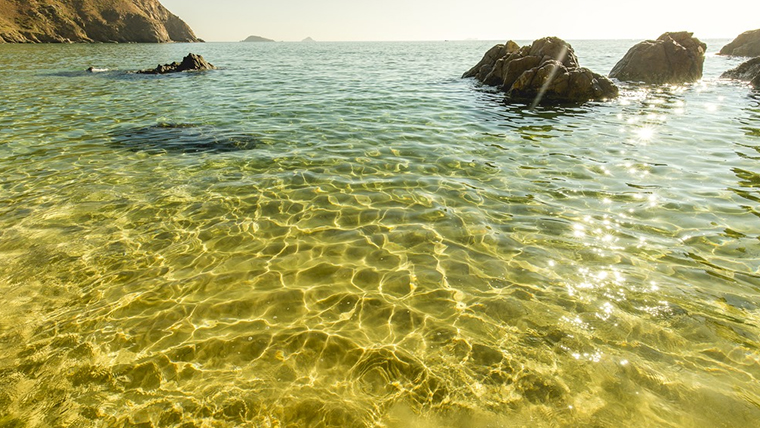 Ky Co Island - Source: Shutterstock
4 - Ky Co island
Ky Co is located at the foot of Phuong Mai Mountain, in Nhon Ly island commune, about 20 km from Quy Nhon city. Being recommended as the best island in Vietnam to visit in recent years by its tranquiness and pristine beauty. As a destination that has never been exploited for tourism, that is why Ky Co Island still retains its pristine beauty. Here you can explore the cave or enjoy the rustic dishes. From Eo Gio by canoe to Ky Co beach, it only takes about 30 minutes by train.
5 - Tho Chu Island
Tho Chu, also known as Tho Chau, is an archipelago in Phu Quoc district, Kien Giang province. Bai Ngu is known as one of the most beautiful beaches on Tho Chu Island. Also, visitors can visit Nhan Islet, Green Islet or Tho Chu lighthouse is also very beautiful. From Rach Gia, visitors need to catch train number 09 to Tho Chu Island. Travel time is about 16 hours.
These best islands in Vietnam also retain a wild and natural beauty, with fewer tourists, so visitors can easily enjoy a quiet moment and experience more of the beauty and life of the people.
Island tourism is always a topic that many tourists are interested in. Because of its wild beauty, fresh air, and wonderful natural scenes. Plan and explore the most beautiful islands in Vietnam that we have shared above, you will surely have a wonderful experience!