I - A brief look into
1 - What is a homestay in Vietnam?
Homestay is a kind of new accommodation in Vietnam, mostly opened and run by the house owners. The homestay has a small scale, offering the basic services with an affordable price range.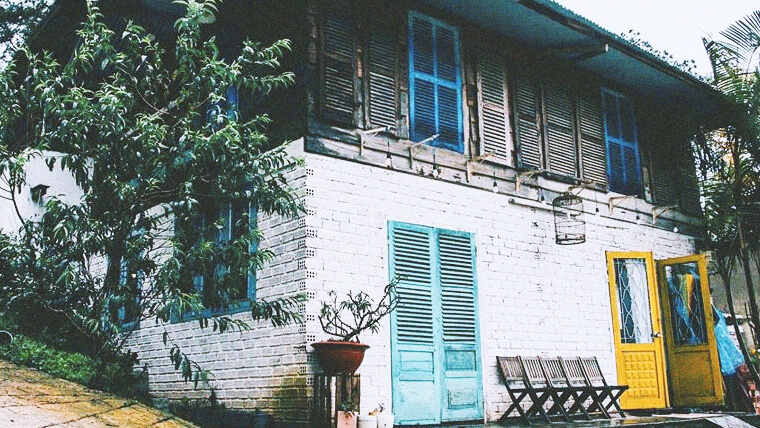 A tiny homestay in Vietnam (Source: HEAVEN)
2 - Why stay at homestays in Vietnam?
Homestays are the best places to stay not only for cost-saving, but also for more interesting experiences in getting a deeper insight into Vietnamese culture & local lifestyle.
Stay at the homestays in Vietnam with the local owners, you have a chance to make friends and explore more about daily life, cuisine, personality, traditions and lifestyle. You can directly participate in daily activities of Vietnamese people such as cooking, shopping, chatting, and so on.
The homestays with different designs and styles offer more interesting experiences.
3 - Some popular kinds of homestays in Vietnam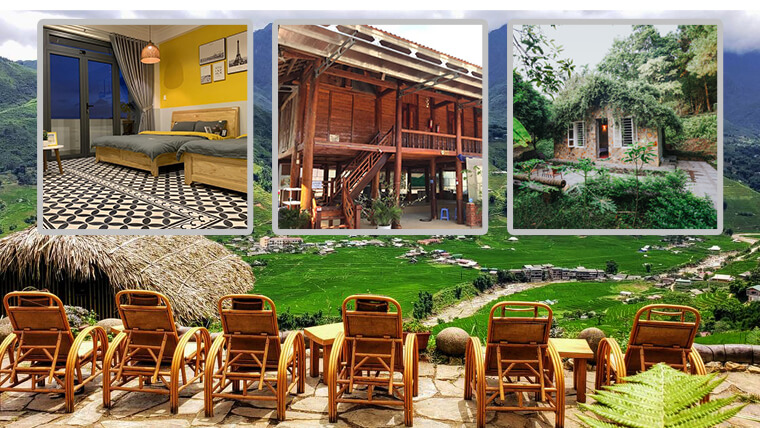 Three main kinds of homestay in Vietnam (Source: Internet)
- Vietnam Homestay at big cities' centers
The homestays in urban areas like Hanoi, Da Nang, Ho Chi Minh city brings guests more eye-by-experience. The unique architecture, decoration & style of operating and supporting services are the most common features.
- Vietnam Homestay in the other areas:
The mountainous tourist destinations such as Ha Giang, Sapa, Mai Chau, Moc Chau,...
are the top places for trekking & culture experiencing. These places are famous for breathtaking landscapes & unique cultural traditions.
Most of the homestays are designed in the local architectural style. The homestays in Vietnam's northern region are mostly rustic wooden houses surrounded by mountains & forests and enjoying the typical food cooked by the tribal family is one of the best parts of your journey.
Visiting the south of Vietnam, in the Mekong Delta you have a chance to stay at the local thatched house surrounded by canals and orchards. This will be a great trip if you can join the locals's daily lives. Harvesting at the lush fruit gardens or catching fish on the rivers are top things to do.
II - Top homestays in Vietnam
In all the famous tourist destinations in Vietnam, you can find homestays opened by locals to stay.
Here below are the homestays in the most popular destinations in Vietnam:
2 - Homestay in Saigon - Ho Chi Minh city
4 - Homestay in Da Nang
5 - Homestay in Ninh Binh
6 - Homestay in Sapa
7 - Homestay in Ha Giang
8 - Homestay in Dalat
Homestays in Vietnam are blooming in recent years offering guests a nice place to stay and many things to experience.